Updated: 12-3-06, 9:15 p.m.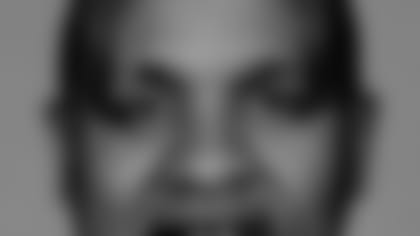 Bengals wide receivers coach Hue Jackson, who interviewed Saturday for the head coaching job at the University of Cincinnati, was one of the finalists before the school chose Central Michigan head coach Brian Kelly on Sunday.
Media reports say Kelly is to be announced at a Monday news conference. With the Bengals not scheduled to return to work until Monday, Jackson couldn't be reached for comment about the UC job or his status in the Arizona State search in which his name has also surfaced.
According to sources Jackson, 41, seeking to become the first African-American head coach in the Big East, was one of three finalists on a list topped by Kelly, whose Chippewas were 8-4 this year and are in the Motor City Bowl the day after Christmas.
While Kelly's resume includes a 6-5 season in 2005 at Central Michigan and 13 seasons at Division II Grand Valley State with two national titles, Jackson recruited Heisman Trophy winners Carson Palmer and Matt Leinart to USC, served as Steve Spurrier's only play-caller, and coached the Bengals receivers to the most prolific seasons in franchise history.
Jackson has a varied resume that is tilted to a wide-open offense. His Xs and Os background and his connections to Bengals head coach Marvin Lewis, a major player in the Cincinnati community, were thought to be plusses for him at a university seeking its third coach this decade.
In stints under head coaches and coordinators Spurrier, John Robinson, Paul Hackett, Steve Mariucci, and now with Bengals offensive coordinator Bob Bratkowski, Jackson has been in systems that featured swashbuckling schemes.
Despite never coaching wide receivers until he arrived in Cincinnati from the Redskins in 2004, Chad Johnson and T.J. Houshmandzadeh have twice set the Bengals season record for most yards by a duo and last season they set the record for most yards (2,388) as well as most catches by two players with 175. And they're headed that way again because they're on pace for 2,562 and 183, respectively.
"I'd hate to see him go, but he'd do a good job with the young kids," Houshmandzadeh said Saturday night. "You ask me, anybody can coach but it takes a good coach to relate to players and Hue does that. He knows when to joke around but there's a line and he cuts it off."
Jackson, who has been an offensive coordinator at USC, California and the Redskins, has also been mentioned as a candidate at Arizona State. During his four seasons in Tempe when he coached quarterbacks in the early '90s, Jackson recruited Broncos quarterback Jake Plummer to campus.
Spurrier named Jackson as his offensive coordinator when he arrived at the Redskins from college in 2003 and for the first time in his career during a brief stretch he surrendered play-calling duties to Jackson.
JACKSON's RESUME: Born 10/22/65 in Los Angeles, CA. Graduated from Dorsey High School in L.A., and threw for 2,544 yards and 19 TDs as a quarterback at University of Pacific in 1985-86.
1987-89: Assistant coach, Pacific
1990-91: Assistant coach, Cal-State Fullerton
1991: Assistant coach, London of the World League
1992-95: Assistant coach, Arizona State
1996: Offensive coordinator, Cal
1997-2000: Offensive coordinator, USC
2001-02: Running backs coach, Redskins
2003: Offensive coordinator, Redskins
2004-06: Wide receivers coach, Bengals