Updated: 7-15-08, 2:25 p.m.
The Bengals' efforts to sign their draft picks in time for the first training camp practice two weeks from Monday officially got underway Tuesday with the signing of fifth-rounder Jason Shirley to a four-year deal. Previously the club reached agreements with sixth-rounder Matt Sherry and seventh-rounder Mario Urrutia, and maybe an understanding to get things started with first-rounder Keith Rivers.
It's believed that the conversations with Rivers' agents regarding parameters could begin as soon as Monday night.
Yet no sign of a long-term deal for franchise player Stacy Andrews looked to be in sight as Tuesday neared. The Bengals, rebuffed for two seasons in their bid to get Andrews locked up, are apparently ready for the July 15 deadline to pass.
Without a long-term contract before the end of Tuesday, the Bengals can't do one with him until the end of the season, meaning they carry his massive $7.5 million salary on the salary cap for the rest of the year.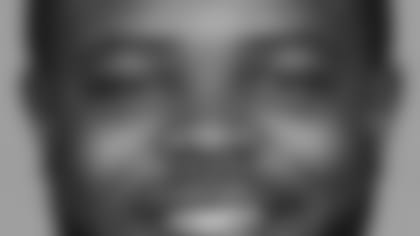 On Monday, Joe Linta, the agent for Sherry, a tight end from Villanova, and Urrutia, a wide receiver from Louisville, said his clients had deals for four years.
The other late-round picks, seventh-rounder Angelo Craig and sixth-rounder Corey Lynch, figure to come in by the end of the week. The Bengals have no comment and don't announce contracts until the deals are signed.
The 6-5, 340-pound Shirley, a defensive tackle from Fresno State, is facing another trial next month after a jury couldn't reach a verdict in his DUI case earlier this summer.
But Bardia Ghahremani, Shirley's agent, said he doesn't expect his client to miss time because of the schedule.
"He's excited about moving past this and playing football," Ghahremani said. "He's just so happy to get the chance that the Bengals have given him. The important thing is for him to get in there and prove that he can play."