 Lewis: In Marvin We Trust
The Bengals and Panthers stare across the ping-pong table Sunday waiting for each other's big shots from a deep well of conditioning, special teams, and playmakers.
"Both laid back, but mentally tough. When it counts on being tough, they're tough," says Bengals assistant strength coach Ray Oliver, who has worked for both head coaches. "Both want to win. Competitors. Foxie (Panthers head coach John Fox) will cheat you. In ping-pong, he's got six paddles and four balls. He's pretty fast."
After Fox and Bengals head Marvin Lewis brought their defensive units into the Super Bowl six years ago, they went separate but similar ways.
Fox moved to Carolina, where he has put the Panthers into two NFC title games and a Super Bowl. Lewis, beaten for that job by Fox, went to down-and-out Cincinnati where players have called him "Black Jesus," and the populace lives by the motto, "In Marvin We Trust," while celebrating its first division championship in 16 years.
The Panthers may be in the tier above, but the Bengals are on the same plane. The linchpins of the Bengals' turnaround have come in three phases: The massive commitment to Chip Morton's offseason conditioning, the overhaul of special teams philosophy, and the selection of playmakers designed to score touchdowns and produce turnovers starting and ending with Pro Bowl quarterback Carson Palmer.
If Carolina has an elite defense with game-changers like defensive end Julius Peppers, defensive tackle Kris Jenkins, and strong safety Mike Minter, the Bengals counter with a high-brow offense of Palmer, the Johnsons, T.J. Houshmandzadeh and Chris Perry that can beat you from anywhere on the field.
And there is an overlap in the programs. Bengals special teams coach Darrin Simmons learned his craft under Scott O'Brien during four seasons in Carolina. Bengals Pro Bowl kicker Shayne Graham walked to his 2002 tryout at the Carolina practice field to be John Kasay's replacement past a picket of signs that read, "Sign Seder, Cut Graham."
The only time Fox and Lewis have been together is when they were on a golf team that won a head coaches' outing at a league meeting. But they share a friendship and approach as well as stints in the Big Sky and at Long Beach State, the University of Pittsburgh, and the Steelers. Since 2004, the Bengals (93) and the Panthers (90) have generated the most turnovers in the NFL. "Like Marvin talks about, we've had some breakthroughs, breakout games," says Simmons. "Given the way the schedule is, this is the type of team we have to beat to get to that level."
To Oliver and Simmons, it's not all that different than the Carolina formula. Simmons' uncle, Jerry, has been the strength coach for the Panthers since 1999. Lewis hired Morton (a pre-Fox Carolina refugee) away from the Ravens to run his strength program.
"The offseason is when you get better and we had to get better in the offseaon," Simmons says. "That's when a lot of your work is done. When you improve, and develop cohesiveness. There's less stress and it's not as fast-paced. Our attendance was sky high in Carolina, except maybe for one or two guys, and it's been the same thing here.
"Carolina is built on physical play, physical toughness. The weight room is a huge part of what they do. They're a physically strong team."
Simmons got his passion and opportunity from Uncle Jerry, not to mention that sunup-to-sundown harvest mentality they each lived on a Kansas farm. His uncle took Darrin and his little brother to training camps from Southern California to Cleveland to learn the game, but the Xs-and-Os were bequeathed to him by his boss in Carolina, O'Brien, the granddaddy of NFL special teams coaches.
"The idea is being fundamentally sound," says Kasay, the Panthers all-time leading scorer who kicked for O'Brien and Simmons. "There are guys around the league who put their own personality on what they do. John Harbaugh in Philadelphia is a guy that does that. The games are so close and so much of what is done on special teams is done on the fly and you have to have that intensity. Every play means so much because of the yardage involved."
Kasay, still alive and kicking and turning 37 next week, is more than an interested observer Sunday.
"I'm interested to see what happens because the special teams are kind of coming out of the same approach," Kasay says. "It's going to be fun to see how they play against each other."
After two straight losses, it's the fashion to bemoan the state of the Bengals, but go back to the last time they played the Panthers, a brief 57 regular-season games ago and look at how far they've come.
As the Panthers assistant special teams coach back on Dec. 8, 2002, Simmons became an innocent bystander in one of the greatest wrecks in Bengals history. Cincinnati showed the world why it was 1-12 in a disorganized and disinterested 52-31 blowout.
If one of the foundations of Fox's rebuilding project was special teams, his club exposed just how woeful the Bengals were in the kicking game. In rookie punter Travis Dorsch's first NFL game, the Panthers' Steve Smith returned two line-drive punts for touchdowns, the Bengals' Neil Rackers missed a 52-yard field goal, Graham set a Panthers record with six extra points in place of the injured Kasay, and Cincinnati went on to finish dead last in the NFL's special teams rankings and everywhere else.
A month later, Lewis approached Simmons at the Senior Bowl in Mobile, Ala., and asked him to come to Cincinnati as his special teams coach.
"Sure, I thought about that game," says Simmons, who still didn't hesitate. "But that's the great challenge. Make something better, make the team better, and win."
Simmons' teams mirrored the Bengals' rise in the standings, from No. 32 to No. 25 to No. 7 and then to No. 16 last year with the help of all people, Graham, a casualty of a training camp faceoff with Kasay the same day the Bengals lost Rackers to injury on the eve of the 2003 season.
Kasay, the man who beat out Graham, is having one of the best seasons of his 16-year career. But he knows Graham could still be there and who knows where he would be. Of that kicking derby, Fox says, "It's a decision I didn't want to make." Kasay recalled Friday from Carolina what he told Graham the day the cut came. "It could have gone either way; you're going to have a good career," he said.
As usual, Kasay was dead on, although not as accurate as Graham. Since that day, Graham has become the second most accurate kicker of all time and the Bengals' first ever Pro Bowl kicker.
"There are times when a competition like that with kickers, well, it's not good," Kasay says. "But it never got that way with Shayne. We always talked and got along."
Kasay, Mr. Panther, could have given the kid the cold shoulder, especially when Kasay got hurt during the 2002 season. But, "John was a big part of my career," Graham says. "Even when he was hurt he would talk to me and tried to help me. I haven't talked to him in awhile, but I've always wished him the best and I think he's always done the same for me."
And those days in '02 weren't easy for either guy. When Kasay got hurt, Graham was summoned off the street just in time for a flight to Green Bay. After he missed a 24-yarder with 16 seconds left that would have tied it and the bus drove back to the airport, Fox swears he saw a woman holding a sign that said, "Get a new kicker."
Graham only remembers signs from the next Tuesday, when the Panthers held a tryout for him and former Cowboys kicker Tim Seder to see who would kick that next week. That's when he saw the "Sign Seder" signs every few feet off the sidewalk to the field. Graham got the job and a sign.
"I picked one up and took it," Graham says. "I've got it somewhere."
But he's not as superstitious as Simmons. Nobody could and still be of this world. A few years ago the Bengals performed well on special teams on a rather cold day while he wore a white mock turtleneck. He still wears it at every game, no matter the weather, even in the sweltering preseason.
Lewis liked that intensity and commitment even when Simmons was pretty much just his ball boy in Baltimore for a year, and it's a good match. Simmons sees the similarities in Fox and Lewis.
"They've got the same kind of personalities," Simmons says. "They're both very personable, people-oriented people. Any Tom, Dick or Harry could come off the street and feel perfectly comfortable engaging in conversation with them. They're not aloof and they coach with a lot of enthusiasm. And it's obvious the players respond for both of them."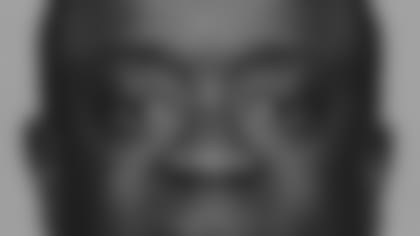 Oliver interned at a Panthers training camp under Fox while he was the strength coach for Memphis basketball, but he also knows Fox from when they overlapped at Pittsburgh in the late '80s and they nearly killed each other playing computer golf.
"I've worked for guys who aren't like that," Oliver says of their outgoing ways. "Both these guys let their coaches coach. Which is good."
Earlier this week, the Carolina media pressed Lewis on not getting the Panthers job. Instead he switched the subject to Fox and how he sees him as a mentor. He recalled a scouting trip to the University of Tennessee nearly 10 years ago.
"I look forward to always visiting," Lewis said. "John and I laughed about it a few years ago when Peyton Manning was coming out. There were nine million offensive coaches. He and I were sitting in their defensive staff room. We're in there clinic-ing each other on stuff. He's been a great friend, somebody for me to look up to and hopefully emulate."
But Oliver knows Sunday will be one long, intense volley.
"Marvin will pound you with the one paddle they give him," Oliver says with a laugh. "Foxie, he'll be trying to use them all. Two guys that hate to lose."