The Bengals, who have never gone four straight games without an interception under Marvin Lewis, are the Earls of Elias when it comes to turnovers.
They have led the NFL in generating 146 of them the previous four seasons.
But they are in a desert during a year they have come up with no interceptions in the first three games and three fumble recoveries.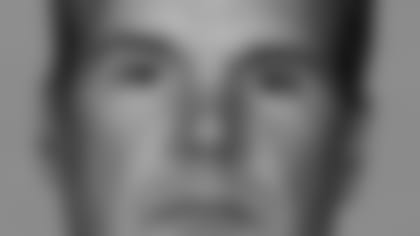 They came into this week talking turnovers, which plays into the intensity of new linebackers coach Jeff FitzGerald. After four seasons working in Baltimore (where they give the Ravens two turnovers just for walking on the field), FitzGerald arrived with drills that he figures are 65 to 70 percent devoted to generating turnovers.
"It has to be a way of life; a way of doing it," Fitzgerald said after Thursday's practice. "You can't just say in the fourth quarter, 'OK, we're going to take the ball away.' It has to be part of every play."
FitzGerald has found kindred spirits in secondary coaches Kevin Coyle and Louie Cioffi, and defensive line coach Jay Hayes.
Coyle, Cioffi and Hayes have been here since before the '04 Bengals began the run with 36 turnovers a year after they managed just 24. Since then, it's been 44, 31 and 35. Only the Bears have forced more turnovers in the past three years and in the last two the Bengals were fourth, ahead of New England and behind the Bears, Chargers and Vikings.
Not on any of those lists are the Ravens, which would surprise cornerback Leon Hall, the Bengals interception leader last season as a rookie with five. "We were talking about Baltimore this morning," said Hall after Thursday's practice. "When a ball goes in the air against them, it never touches the ground."
Which is what Giants quarterback Eli Manning's floater did in a cluster of Bengals last Sunday. Which is why the DBs' first drill of this week involved Coyle tipping passes with his back turned to the players.
It's a big selling point for Coyle, from selling free agents to inspiring his current players. Be known for something. Have an identity, and since '04 it as been a secondary that has sent two corners to the Pro Bowl.
But they are still waiting in '08. One thing that '03 and '08 have in common is that it's the first year of a scheme directed by a coordinator coming from the outside. When Chuck Bresnahan replaced Leslie Frazier in 2005, it was an internal move, and head coach Marvin Lewis always says turnovers are a product of players having the freedom to play with comfort within the scheme.
The three games ties the longest skein without a pick in the Lewis era, going back to the three straight losses to the Falcons, Ravens and Chargers, Oct. 29 - Nov. 12, 2006.
"Yeah, hard to believe no interceptions yet," Hall said. "That's a problem. That has to get fixed."
The Bengals do have a quick "turnover circuit" in which each defensive position coach runs a drill simulating fumbles, tips and ripping the ball out.
FitzGerald's post is "scoop and score," with the emphasis on "score."
"We don't want to just get the turnover. We want to take it all the way back," FitzGerald said. "I tell them, 'You better not come back to the sidelines if you don't get six out of it.' "
When the backers work by themselves, FitzGerald has concocted all sorts of drills and has a dizzying menagerie of machines that he's entrusted to equipment managers Jeff Brickner and Adam Knollman that includes a tackling gizmo straight off the assembly line.
Each practice starts off with the linebackers fighting off a bag block and sacking the "QB," which is another bag that has a football velcroed into a pouch. The idea is to not only rip it out of there, but also recover it.
"We don't want to just sack the quarterback, we want to get the ball out of there and you not only want to get the ball out of there, you want to recover it," FitzGerald said. "If you start thinking about it, there are all kinds of creative ways to work on it."
Keith Rivers, the rookie WILL linebacker, says turnovers aren't just a luck of mass multiplied by force, but FitzGerald is very precise about the technique.
"Like what hand you use," said Rivers, reaching across you as if you were a receiver. "If you're trying to knock away a pass from here, you have to make sure you're using the (correct) hand so you don't lose the tackle."
Rivers says that turnovers come "in bunches," and FitzGerald agrees to a certain extent.
"We're not there yet," he said. "But that's where you want to be. Expect to do it."