Josh Cribbs said he almost had tears in his eyes when he saw how well his Browns played as a team Sunday during their excruciating 20-12 victory over the Bengals.
Then it was a crying shame how the Bengals failed to rally around backup quarterback Ryan Fitzpatrick at Paul Brown Stadium when he was called virtually at the 11th hour.
"To be honest, myself included, you're going to lose a bit of confidence when you're 0-4," said wide receiver T.J. Houshmandzadeh. "When things aren't going well, you have to fight through it. I think we're going to beat Dallas but then I thought we were going to beat Cleveland, too."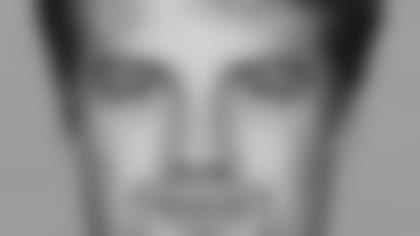 In his first appearance since his rookie year of 2005, Fitzpatrick personally turned it over four times with three interceptions and a fumble, but Houshmandzadeh wasn't pointing the finger.
"Fitz can play ... if he gets another chance; we've just got to play well around him," Houshmandzadeh said. "If we play well, he looks good.
"You have to have everybody playing well. From Tom Brady to LaDainian Tomlinson, if these offensive linemen aren't blocking, they're not doing anything. If guys on the outside aren't doing it, they're not doing anything. That's just the way football is. You need everybody playing well and we're not doing that right now."
Fitzpatrick might get another shot next Sunday in Dallas with the state of Carson Palmer's inflamed right elbow in doubt. Although there looks to be no structural damage, the Bengals also look resolved to make sure Palmer gets proper rest before sending him back out.
It was some time in the middle of this week that it became clear Palmer hurt himself in the first few moments of last week's game against the Giants when cornerback Corey Webster blitzed and hit him as he was throwing.
Palmer played all the way and threw a 17-yard TD laser to Houshmandzadeh with 4:39 left and then finished regulation hitting six of eight passes in the final 1:50 to get the Bengals a tying field goal.
Plus, he practiced Wednesday and Thursday before he was pulled for Friday's workout and made questionable. It was only then Fitzpatrick got all the snaps and only Saturday night that he knew he was playing.
"I kept asking (Palmer), 'You're sure you're not playing?' " Houshmandzadeh. "Yeah, he threw (the ball). He practiced. He had some setbacks."
In his fourth year in the NFL with his second team, Fitzpatrick is used to waiting since he had three starts with the Rams in '05.
Before those starts he came off the bench with one of the most spectacular debuts in NFL history when he rallied St. Louis to an overtime victory in Houston in which he threw for 310 yards that included the sudden-death winner of 56 yards.
And in his first preseason in Cincinnati this past summer, his mates saw him put more points on the board than Palmer with a 104 passer rating and a confident, decisive style that netted him the third-most rushing yards on the team.
"As a backup you have to be ready to go at a moment's notice; it's one of those things," Fitzpatrick said. "(Carson) practiced on Wednesday and Thursday. "Did I think I was going to be starting this game? No. It certainly doesn't change the way that I prepare. I felt confident with the game plan and the personnel around me coming into the game. We made some mistakes and it didn't work out."
Head coach Marvin Lewis said the Bengals didn't tinker with the game plan much and Browns safety Mike Adams said his team didn't change up much when it saw Palmer wasn't playing and he had to be pleased with that because he had an interception and a fumble recovery.
"When you get pressure on the quarterback like that, then they have no choice," Adams said. "He's the backup quarterback, so I think he got frazzled a little bit and just started chucking it. We took advantage of that."
One thing seemed clear: The Browns looked to change the way they played the Bengals compared to the last couple of years when the Bengals went 6-1 in a stretch they had six 100-yard rushing games. They blitzed their defensive backs and linebackers more than ever, leaving some one-on-one coverages and Fitzpatrick couldn't make them pay. He got six balls to Houshmandzadeh and three to Chad Ocho Cinco (a four-yarder for the lone touchdown), none longer than 15 yards.
The blitz also helped Cleveland gum up running back Chris Perry, held to 28 yards on 12 carries.
In fact the athletic and cerebral Fitzpatrick was the leading rusher with 41 yards on four carries, including two gutsy third-down conversions to get the Bengals back in a game they trailed, 3-0.
"That's part of my game. That's my style. It's one of those things," Fitzpatrick said of his scrambling. "Especially when I'm not going out there every day and I don't get that many reps. It's something I fall back on when I don't like what I see or I see something post-snap that is different than I anticipated."

But then, this Cleveland defensive front is a lot different than the one from the past couple of years with free-agent pickup Corey Williams and Shaun Rogers exiled from Detroit. "I was shocked," Houshmandzadeh said of not being able to run. "But they have those new guys up front. Their defensive line is huge. They've got three nose guards."
Left guard Andrew Whitworth went against Rogers mostly on passes and he wasn't pleased when he was called for a hold.
" "I think they've definitely improved their defense. Rogers and those guys are definitely hard guys to move and we knew that going in," Whitworth said. "But we thought we had some good stuff ... we thought we were going to be able to run. But sometimes, you can't run off the things you want to, and that's the problem. We just never got the momentum going to get into the things we wanted to."
Fitzpatrick's first interception may have been an example of why it's so hard to be a backup quarterback because it is a game of precision and rhythm.
Fitzpatrick had just got the Bengals a tying field goal to make it 3-3 early in the second quarter when safety Chinedum Ndukwe's blitz and sack (the only one for the Bengals all day) set up a drive at the Browns 49.
Perry caught a pass to the 35, but Fitzpatrick let a ball sail over tight end Reggie Kelly's head down the seam and Davis intercepted in the middle of the field.
"That was a special play that was 'repped' in practice during the week," Fitzpatrick said. "There are two tight ends streaking up that side and one safety defending. I got spooked by a linebacker underneath, and the ball sailed on me a little bit."
But Fitzpatrick never let his demeanor droop. He was definitely the more aggressive of Sunday's two quarterbacks. The Bengals got the ball right back after that pick and Fitzpatrick tried to go deep to Ocho Cinco down the sideline as he rolled out of the pocket. But he underthrew it for another pick by cornerback Eric Wright.
"I was trying to make something happen. I scrambled out and I was reading the left side of the field. I ended up moving out of the pocket to the right and underthrew Chad a little bit," said Fitzpatrick, who agreed with Lewis that he did force some balls into coverage. "

"I've played with some good backup quarterbacks in Jamie Martin and Gus Frerotte," he said. "They are two guys who taught me a lot about the role and have been doing it for a long time. As a backup, you have to see yourself as a game manager. Be careful with the football and not lose the game for your team. Unfortunately, I made some mistakes today that didn't help us."

Still, Fitzpatrick was also the victim of season-long trends that surfaced Sunday again.
For the fourth time this season, Perry fumbled. For the third time in two games left tackle Levi Jones was called for a false start and it prevented the Bengals from scoring a touchdown instead of a field goal because it made it second-and-14 from the Browns 30.
Perry's yards-per-carry the season dropped to 2.9 and Fitzpatrick fumbled at his own 19 when the Bengals gave up their third sack of the day as seventh-rounder Alex Hall beat right tackle Stacy Andrews around the edge on a play the Bengals felt Hall jumped the snap and was their ninth sack allowed in the last two games.
"The problem is that we can't get any momentum going. We're not executing drives. Getting drives started is the key, and we're just not doing a good job of getting them started," Whitworth said. "It's the same thing. We'll have a good run, and then follow that up with a bad run - either a no-gainer, or a negative play. Sometimes, whether it's a penalty or a run, there's just no momentum."
The trends match the season-long stats.
For the third time in four games, the offense failed to break the 215-yard barrier. For the fourth time Perry couldn't break four yards per carry. For the third time out of four games, the Bengals quarterback had a passer rating of less than 45 after Fitzpatrick's 44.5 on 21-of-35 for 156 yards.
And, maybe most unbelievably, for the third time in four games Ochco Cinco and Houshmandzadeh failed to combine for 100 yards.
"We made life difficult for ourselves," said right guard Bobbie Williams. "We should be a good enough team that no matter who the quarterback is, we should be able to execute it regardless. Fitz is a good enough quarterback that we can do that."
But not everybody else was good enough.
Which is why the Bengals are 0-4.
"When you have expectations and you don't meet or exceed them," Houshmandzadeh said, "it's obviously a disappointment. I would say disappointment is an understatement right now."