Andy Dalton is set to pass a bevy of Bengals milestones this season.
P.J. Combs, the Master of Minutia, has produced the first Bengals Media Guide in the post-Al Heim-Jack Brennan era and the club's director of media relations has outdone himself.
Combs, who first brought you the year-by-year defensive stats, has compiled the first complete list of every trade the Bengals have ever made. Starting with the Dec. 26, 1967 deal the Dolphins gifted them the first Bengal in quarterback John Stofa for two draft picks. Right up until this year's trade up in the sixth round for Houston safety Brandon Wilson.
If that doesn't get the motor racing of any Bengals nerd, what will? Unless, of course, it's the annual look at the latest version of the Bengals record book.
So here's a look at the numbers to watch for quarterback Andy Dalton and wide receiver A.J. Green this season as they continue their rock climb through the biggest milestones in team history in their seventh seasons.
44 - A good place to start. That's the number of times Green and Dalton have connected for touchdowns and puts them within striking of distance of one of the most hallowed marks in franchise history, the 51 of Ken Anderson-Isaac Curtis that has stood since 1983 and has survived Jeff Blake-Carl Pickens (47) and Carson Palmer -Chad Johnson (44).
According to Elias, Green and Dalton are the sixth most prolific scoring tandem in the NFL today with the Chargers' Antonio Gates-Philip Rivers (84) and the Patriots' Rob Gronkowski-Tom Brady (67) the clear-cut leaders. But the combo right in front of them, Pittsburgh's Antonio Brown-Ben Roethlisberger with 50, is in range, as is the now defunct Jimmy Graham-Drew Brees pair (51) in New Orleans. Jordy Nelson-Aaron Rodgers may also be hard to catch with 59 and still counting.
Dalton is taking dead aim on Palmer, his predecessor, in several categories that will leave him behind only Anderson and Boomer Esiason in Bengaldom.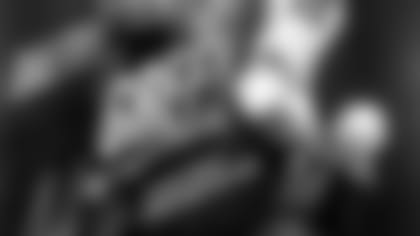 5 - Dalton needs just these starts to pass Palmer into third place for most regular-season starts by a Bengals quarterback at 98.
13 - Touchdown passes he needs for 155, behind Anderson's 197 and Esiason's 187.
481 - Those passing yards should come in the second game against Houston on Thursday night Sept. 14 at Paul Brown Stadium, giving him 22,695 and behind only Anderson's 32,383 and Esiason's 27,149.
Dalton is also taking a run at Norman Julius Esiason. 
3 - The 300-yard passing games Dalton needs this season to pass Esiason's club record of 23.
7 - The wins Dalton needs to pass Esiason for 63 victories, second most by a Bengals quarterback next to Anderson's 91. (According to Elias, coming into this season with 56 victories Dalton needs 10 this season to get into the NFL's top five for most wins since 1970 in his first seven seasons.)
505 - The passes Dalton needs to catch Esiason for the second most passes thrown as a Bengal with 3,565. Anderson's record of 4,475 is next.
96 - Dalton needs these completions (could it be the fifth game on Oct. 8 against PBS against the Bills?) to move past Esiason's 2,015 into third place. Then he needs just nine more to pass Palmer's 2,024 completions into second place. He would still need 631 to pass Anderson and set the club record.
While Dalton hunts down Palmer, Green is about catch No. 9's favorite target, the prolific No. 85, in one category even though Chad Johnson has a commanding lead in most of the all-time receiving categories.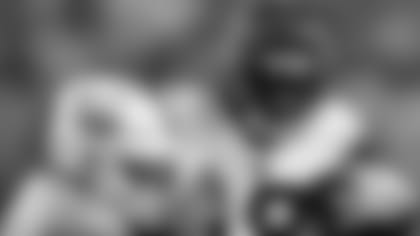 A.J. Green is in a rush in the Bengals record book.
4 - Green needs just this many 100-yard games to pass Johnson with 32 in his career.  With just over 7,000 yards, Green nosed ahead of the first No. 85 last season, Isaac Curtis, into second on the club's list, 3,648 shy of Johnson's record. (According to Elias, Green needs to have more than 1,600 yards this year to break into the NFL top five for most receiving yards ever in the first seven seasons.)
Green also has the first No. 85 on his radar when it comes to touchdowns.
5 - That's all he needs to pass Curtis for 54 TDs, third on the list behind Johnson's 66 and Pickens' 63. If he continues on his current pace (49 TDs in 86 games), he'll pass Johnson with his last TD in the 2018 season.
50 - That's all the catches Green needs to move into second place with 531, still 200  behind Johnson's record. That would move Green past T.J. Houshmandzadeh (503) and Pickens (530). Could it come in the halfway point of the season in Jacksonville on Nov. 5?
Bengals Season Ticket Members enjoy a Q&A session with Director of Player Personnel Duke Tobin