In honor of the 40th season in Cincinnati Bengals franchise history, bengals.com is taking a look at some of the most memorable moments that have become part of the Bengals organization over the past 39 seasons.
Each day we will share a new memorable moment counting up to the season-opening Monday Night game against the Baltimore Ravens on September 10 when we will announce the top moment.
Got some thoughts on your own most unforgettable moments? Send us your comments by clicking on the "Post a Comment" link above.
We hope you enjoy this trip down memory lane.
MEMORABLE MOMENT NO. 1
January 10, 1982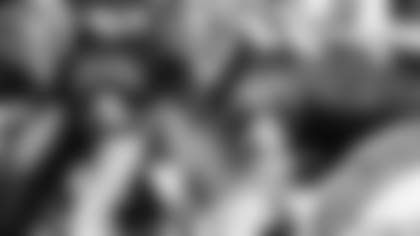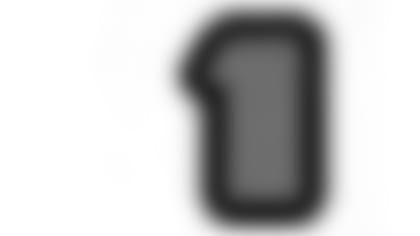 The warmest memory in Bengaldom comes on its coldest day.
Jan. 10, 1982 dawns in Cincinnati as if on another planet. The mercury will rise only to minus-9, but it is that frightful 59-degree wind chill that pistol-whips Riverfront Stadium and forever baptizes the Bengals first AFC Championship Game appearance as "The Freezer Bowl."
The psych job pulled by the Bengals offensive line in the so-called warmups by appearing in its shirt sleeves sets an orange-and-black tempo for a day that will end with the Bengals ahead, 27-7. That sends them to Super Bowl XVI for a reunion with former Bengals assistant coach Bill Walsh, now the coach of a 49ers team that will pluck the NFC title out of the air later in the day, thanks to Joe Montana and Dwight Clark.
Bengals quarterback Ken Anderson prepares for the upcoming game against his mentor by playing out of this world on this day, somehow completing 16 of 22 passes for 161 yards and two touchdowns.
Tight end M.L. Harris catches the first and most important one from eight yards out despite wearing regular winter gloves. Tight end Dan Ross hauls in five catches for 69 yards. The offensive line that slathered Vaseline on their bare arms paves the way for 318 yards. The front office does its part when assistant general manager Mike Brown ignores the pleas of Chargers owner Gene Klein to postpone the game and move it to San Diego.
"What I'll always remember is how our guys played like it was another game," head coach Forrest Gregg will say on the 20th anniversary. "They just went to work like it was any other day. And the way they executed in those conditions was just amazing. We played as if it was a normal day."
Gregg ends this day with the distinction of winning the two coldest games in NFL history. He had been the right tackle in the Ice Bowl when he dug in next to right guard Jerry Kramer and center Ken Bowman on the Lambeau Field goal line as Packers quarterback Bart Starr knifed between them with 16 seconds left to give Green Bay the NFL championship over the Cowboys in minus-13 and minus-48 wind chill weather on the last day of 1967.
Now 14 years later the icemen cometh again and while San Diego stumbles to four turnovers (future Bengal running back James Brooks has a costly fumble), Gregg's men turn it over just once. After the Packers lost the 1960 NFL title game on a frozen field in Philadelphia, Packers coach Vince Lombardi never practiced indoors again on the way to five NFL titles.
So he sends the Bengals outside all week before the game.
"Forrest didn't keep us out there very long," cornerback Louis Breeden will remember. "But I remember thinking, 'What are we doing out here?' "
Breeden, looking for anything to keep warm, wears pantyhose under his uniform and comes up with an interception to match the one he took 102 yards for a touchdown in San Diego just 64 days before.
But defensive end Eddie Edwards isn't as lucky. It is the first game Riverfront has heated benches, but Edwards burns his ears trying to keep them warm in a heated cap. Cornerback Ken Riley remembers, "He burned them raw. You could see the smoke coming off his ears."
But then the Bengals burn the Chargers.
"We only had one turnover and that was late," Anderson will remember of Ross' fumble on the last series. "That was a big reason why we won. We were used to it. We practiced in it. And going up 10-0 so early was big. We stuck with underneath routes and crossing patterns. A lot of that stuff we did all year."
What the Bengals did that year was dominate the AFC with their balanced offense and opportunistic 3-4 defense that baffled offenses. And Anderson remembers the advent of Bengalmania, complete with painted faces and black wigs and a roaring home-field advantage.
"What didn't we have on offense?" Anderson has asked several times down through the years. "We had a 1,000-yard running back who ran over you in Pete Johnson. Danny Ross was a 70-catch-a-year tight end. (Receiver Cris) Collinsworth was sneaky fast, Isaac (Curtis) could still run and we had a fast third receiver in Steve Kreider who could also produce."
What Bengals founder Paul Brown didn't have on his Hall of Fame resume until this day was an appearance in the Super Bowl, that modern creation spawned the year the Bengals were born and after he led the Browns to 11 title games in two leagues.
"I remember how elated he was," Gregg will later say. "He had a big smile and said, 'We're going to the Super Bowl.' "
Riley remembers being "on a natural high" in the locker room. Breeden remembers guys just happy to thaw out, never mind going to the Super Bowl. Anderson remembers how happy Brown was as he shook hands all around.
"It was a great day," Mike Brown will say years later about the day he froze out Gene Klein. "I would dearly love to have another one just like it."
MEMORABLE MOMENT NO. 2
January 22, 1989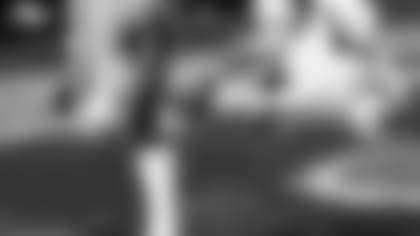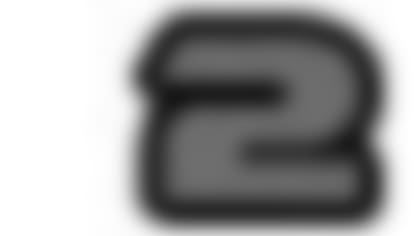 Joe Montana's legendary drive starts 92 yards away in the 49ers huddle with his alleged sighting of actor John Candy. Then Montana plays the role that Johnny Unitas and John Elway played before him and goes riding into history on the night of Jan. 22, 1989, after he swipes Paul Brown's Vince Lombardi Trophy in the final seconds of Super Bowl XXIII at Joe Robbie Stadium.
When Niners wide receiver John Taylor catches his only ball of the game, a 10-yard touchdown pass that gives San Francisco the trophy, the picture of Bengals head coach Sam Wyche says it all as he glances at the clock and says "34 seconds," and the score ticking to a 20-16 final.
Naturally, the other quarterback, NFL MVP Boomer Esiason, calls the moment just right.
"I think after what Joe did out there you might as well forget about the great Denver drive that got them into the Super Bowl, "Esiason says. "It's now the great San Francisco drive that won them the Super Bowl. That just gives you an idea of how good he is. There are not too many people in the NFL that can do that.
"To lose like that was the worst. If it had been a blowout it might not have been this bad."
Montana, trailing, 16-13, confounds the Bengals secondary by starting the drive with tosses in the flat to wide receiver Jerry Rice, tight end John Frank and running back Roger Craig, and then suddenly switches gears by going through the middle as Rice closes out his brilliant MVP day with 11 catches. The Bengals' vaunted SWAT team secondary lets Rice get loose for a 17-yard catch and then the killing 27-yarder on second-and-20 from the Bengals 45 in which three DBs bounce off him.
The beleaguered cornerback Lewis Billups, who drops an end-zone interception the play before Rice's tying 14-yard touchdown catch in the first minute of the fourth quarter, can't wrap him up and Rice bounds for 10 more yards after contact to the Bengals 18 before nickelback Rickey Dixon drags him down.
"Rickey made a game-saving tackle," Billups says after the game. "Rice ran an insider. (Cornerback) Eric (Thomas) knocked me off and I think that (strong safety) David (Fulcher) slipped. Our defense played really well in that last drive and that last quarter. They made some hell of a catches and they made some great calls.
"That was half of it. We thought they would go outside (to get out of bounds and stop the clock) and they just kept coming through the middle."
Rice goes on to catch more passes than any man that has ever lived, but he gives head coach Bill Walsh a third Super Bowl in his final game by simply going in motion on second-and-two from the Bengals 10.
"Maybe we paid too much attention to Rice," Fulcher says.
Dixon slips at the line and the Bengals two-deep zone that has forced many a field goal in this situation all year is a man short. Taylor, lined up as a tight end, shoots inside and cornerback Ray Horton can't get there with a dive and Fulcher is a couple of steps away.
Horton, later a Bengals coach, says it was the perfect call for the two-deep.
The Cincinnati Enquirer headline on its sports page the next day reads "Destiny abandons Bengals," but it's been quite a run. One that solidifies Who Dey, orange wigs, black jerseys, striped faces, and sellouts in a city's heritage.
A crowd of about 3,000 salutes the team at Fountain Square the next day. Ickey Woods does one last Shuffle. Cris Collinsworth hurries off to a law class. As he leaves his Miami hotel Monday morning, Paul Brown muses, "To lose a cliffhanger like this, it's easier to handle. The last time (in the Super Bowl) we seemed like we were awestruck by the whole thing and by the time we started playing it was too late. We played a good game here. It just went down to the last drive."
It seems like on this night that Super Bowls will go on forever. But while the Bengals will make the playoffs again in '90, they won't do it with the same swashbuckling sense of destiny. In just five years, Brown will be gone, Wyche will leave, Esiason will be traded, the SWAT team will be broken up by a new coaching staff, and Woods will be out of football with both knees shot.
"All year long the ball has been bouncing our way," Fulcher says. "Tonight it didn't. A few plays here and there we might be the ones jumping up and down saying we're the Super Bowl champions."
MEMORABLE MOMENT NO. 3
January 22, 1989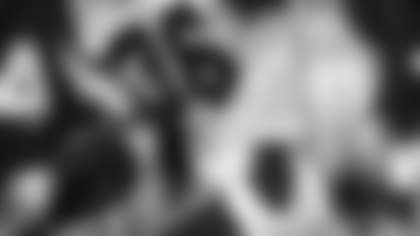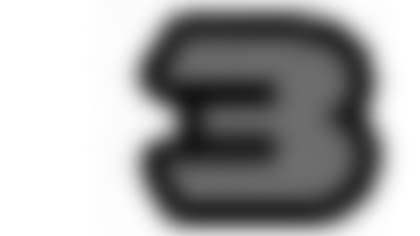 Call it the high tide of Bengaldom as the third quarter closes on the beaches of Miami.
Running back Stanford Jennings has just raced 93 yards to return the second-ever Super Bowl kickoff for a touchdown and the Bengals have overcome a crippling injury to Pro Bowl nose tackle Tim Krumrie and the shocking Super Eve drug suspension of fullback Stanley Wilson to lead the favored Niners, 13-6, heading into the fourth quarter before a bewildered crowd at Joe Robbie Stadium trying to digest the stunning events of Super Bowl XXIII.
NFL commissioner Pete Rozelle, architect of the Super Bowl, will later call it that night of Jan. 22, 1989 the most exciting one of them. That's why it deserves two moments in the Most Memorable Top 40 because as every Cincinnati kid knows, there are two parts to it all.
There is euphoria. And then there is the final 3:20.
Krumrie, literally the heart and soul of the Bengals 3-4 defense that stuns the world this night by bottling up the Hall of Fame duo of Joe Montana and Jerry Rice, breaks both major bones in his left leg in one of the most grotesque moments ever caught in television on just the 13th play of the game.
Despite the pain, Krumrie, the bloody-nosed, dog-earred throwback, refuses to leave the locker room until he sees his teammates at halftime and tells guys like defensive end Jason Buck "to play your hearts out."
"Tim Krumrie's injury was crucial to us because he is the centerpiece of our defense," says head coach Sam Wyche after the game. "When we lost him, we lost our best tackler. (Rookie backup) David Grant played a whale of a game, but you always miss a star."
Wilson isn't a star, but he's an integral part of the Bengals No. 1 offense and when the news breaks Super Bowl morning that he has been banned from the biggest game of his life for drugs, his offense's sluggishness seems to have an explanation.
Reports piece together one of the saddest falls ever. Wilson, banned from the league for a year twice (in 1984 and 1987) because of drugs, apparently has a relapse the night before the game. He misses dinner and a meeting and when the door to his hotel room is taken off its hinges, club officials find him in a cocaine-induced stupor.
Before the game, general manager Paul Brown notes that according to the league's three-and-out rules, Wilson has played for the last time in the NFL.
On to this stage steps the 26-year-old Jennings, a third-round pick out of Furman in 1984. He waits at the goal line with Ira Hillary with 50 seconds left in the third quarter of a game San Francisco's Mike Cofer has just tied at 6 with a 32-yard field goal.
Jennings' wife, Kathy, just gave birth to the couple's first child Saturday night back in Cincinnati, about the time Wilson was destroying his life. Now Jennings writes his own bit of history when he repeats history from earlier in the season. He broke up a close game in Kansas City on a 98-yard touchdown return, about the time the Bengals changed their return scheme.
With defenders blowing up returns by circling the wedge and making tackles from behind, the Bengals resort to more of a drive blocking system. At about his own 20, Jennings finds a hole up the middle formed by the wedge of (left to right) tight end Jim Riggs, linebacker Leo Barker, tackle David Douglas and offensive lineman Jim Rourke. The Niners' Terry Greer grabs him at the 5, but they sprawl into the end zone and the Bengals are now 15 minutes and 34 seconds (remember those number of seconds) from winning it all.
Doesn't it always work out this way? In a battle between the Bengals' Boomer Esiason, the NFL's reigning MVP, and Montana's two Super Bowl rings, the only touchdown scored for the first 75 minutes is by a career special-teamer that never returned a kick all the way before '88 or since.
"It was just a matter of them getting on their blocks," says Jennings, one of the most respected men in the locker room. "I think it gave us a little bit of a lift for a little while. It would have been great with a victory, but without that it's hard to give it much."
But nothing. Jennings has just sent everyone from Anderson to Xenia bonkers with the whiff of a championship. In Cincinnati, a little baby girl, Kelsey Amanda Jennings, has no idea the fuss she has helped stir.
"That one was for Kelsey," Jennings says with eyes glistening in a locker room of tears.
MEMORABLE MOMENT NO. 4
January 24, 1982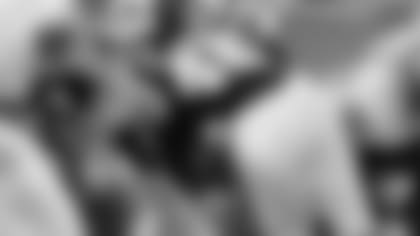 The infamous goal-line stand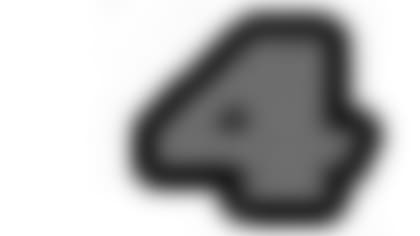 It is still the top televised sports event of all time based on the Nielsen figures.
It is still the biggest heartbreak in Bengaldom based on the first cut is the deepest.
Super Bowl XVI in the Pontiac Silverdome is frozen in the Detroit hinterlands on Jan. 24, 1982, and at the one-yard line for all-time.
The best Bengals team of all-time, No. 2 in offense, No. 12 in defense and off two destructions of the talented Chargers in a span of 64 days, falls to an unheralded 49ers team coached by former Paul Brown assistant Bill Walsh, 26-21.
It is all downhill after Diana Ross coos the national anthem.
"That's when I knew this was big," Bengals quarterback Ken Anderson will say years later, saluting a fellow MVP. "When Diana Ross sang the national anthem. That doesn't happen in Cincinnati."
No one can ever explain how the Bengals fell behind, 20-0, at halftime, starting with Jim Breech driving the opening kickoff out of bounds. The usually impeccable Anderson's red-zone interception on the first drive. Sports Illustrated: coverboy Cris Collinsworth's red-zone fumble. Two fumbles on the kickoff. An emerging Joe Montana converting a third-and-19 backed up to his own end zone with the Bengals scratching back.
But when those 1981 Bengals reminisce about this day a quarter of a century later, they will all talk of The Goal Line Stand. Even 20 years later when the Bengals return to the building to play the Lions, the club's radio analyst and left guard this day, Dave Lapham, always ventures to the offending one-yard line to see where a world championship went to die.
"I really think," Lapham will say, "we would have blown it open in a big way."
With 6:53 left in the third quarter and the Bengals trailing, Anderson sets sail on a 12-play drive. He has just hit tight end Dan Ross on a 10-yard pass with Ross headed to a Super Bowl record 11 catches to set up a fourth-and-one from the Niners 5.
Pete Johnson, the huge Ohio State running back who has led the Bengals in rushing since he arrived in 1977 and has banged his 270-some odd pounds through the goal line 12 times this season, converts a two-yard smash and then bowls for two more to set up a second-and-goal from the 1.
So the Bengals run the same play, "46," which is Johnson's number, behind Lapham and future Hall of Fame left tackle Anthony Munoz. But the man in motion, rookie wide receiver David Verser, misses the block on the linebacker for no gain.
On third down, Anderson hits running back Charles Alexander in the flat, but Alexander doesn't square up in time and linebacker Dan Bunz gets a piece of him before Alexander can fall into the end zone.
Then on fourth-and-one, Johnson goes right on "47," and it unbelievably comes up zero.
"I would have bet the mortgage, the car, anything that we would have scored," Munoz will say 25 years later. "But how many times does the linebacker hit the running back and he doesn't fall into the end zone? How many times does the motion man miss a block and the linebacker come into the backfield?"
The rest is, as they say history, only it was digested by 110.2 million viewers and 14 million more radio listeners. In the first northern Super Bowl, Anderson becomes the game's first 300-yard passer with 300 even and it is the first time in history that the team that gains more yards (356-275) loses the Super Bowl.
The Goal Line Stand becomes another in the seemingly endless line of "what-ifs." The win gives rise to the Walsh-Montana Team of the '80s run while the Bengals fade into a footnote. Years later when he becomes an Emmy Award-winning sportscaster, Collinsworth speculates this loss cost Anderson, cornerback Ken Riley, and wide receiver Isaac Curtis Pro Football Hall of Fame selections.
"No doubt; the momentum had shifted," middle linebacker Jim LeClair will say all those years later. "They couldn't do anything on offense. If we had scored there, no doubt we go on to win the game."
MEMORABLE MOMENT NO. 5
September 26, 1967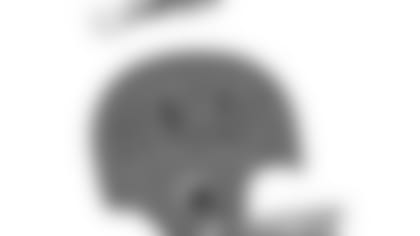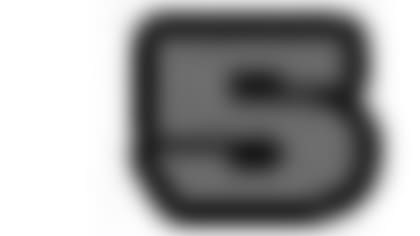 The Bengals arrive on Sept. 26, 1967 in a birth announcement at a packed house in the Sheraton Gibson Hotel as the newest member of the American Football League.
But the labor pains begin long before on the back porch of Paul Brown's home in exile in La Jolla, Calif., where one of his former Ohio State players, Bill Hackett, a London, Ohio veterinarian, urges him to be NFL commissioner when the job opens up again.
Brown tells Hackett what he really wants to do is own a team and the comments spark a Dec. 14, 1965 meeting of 125 Cincinnati businessmen listening to Brown make the irresistible pitch to bring an American Football League franchise to Cincinnati with local entrepreneur John Sawyer as a critical go-between.
The city and the sport are meeting in just that right intersection of opportunity and luck. Professional football is about to explode on the American scene and overtake baseball as the national pasttime, and even though Brown has been out of the game more than two years he remains one of its most recognizable faces and names.
Mike Brown, Paul's son and a Cleveland attorney, has surveyed potential cities for pro football expansion and recommends Cincinnati because of its market size and his father's Ohio ties.
The road is arduous. There must be a stadium built and there must be an accommodation with baseball's Reds, one of the country's most treasured civic prizes.
Plus, amid the NFL and AFL's trench warfare, there are peace talks about a merger, and Brown's group has to negotiate through the political minefields of not one, but two leagues.
Ohio governor James Rhodes takes a break this night from the introductory news conference outside the hotel and recalls how he made "22 trips outside of Ohio just on this." NFL commissioner Pete Rozelle, who owes his position in some measure to the day in 1960 Brown turned down the job, is a key ally. Cincinnati city officials like mayor Gene Ruehlmann roll up their sleeves in brokering a deal with the Reds and Bengals for one multipurpose stadium on the riverfront.
"When I assured (Rhodes) that I was serious enough to invest a sizable amount of my own money, he began setting up a series of meetings that really started the franchise on its way," Brown later writes in his autobiography with Jack Clary.
"It wasn't too long before I was commuting often between California and Cincinnati in 1966, meeting prospective members of our ownership group and working on the details that attach themselves to such a massive venture. When I wasn't in Ohio, I was being awakened nearly every morning in La Jolla by Bill Hackett's phone calls giving me the latest news."
But it is the sheer force of Brown's personality and accomplishments that drive it. A legendary high school coach in Massillon, Ohio. Coach of a national champion at Ohio State. One of the founders and coach of a Cleveland Browns franchise that became the NFL's first dynasty.
Since Brown's firing at the end of the 1962 season by Browns owner Art Modell, all eyes have been on his return to pro football and five years later the microphones and cameras find him in Cincinnati as owner, general manager and, everyone assumes, head coach.
"This is like coming home," Brown says, barely a month removed from his Pro Football Hall of Fame induction. "I'm living again. It's a happy day for me and I hope it turns out to be a happy day for Cincinnati and its environs."
There are plenty of details still dangling.
Two of the sites mentioned as possible venues for the two seasons before the stadium is finished are the University of Cincinnati's Nippert Stadium and the Reds' Crosley Field.
And there is the matter of a name, although no doubt the name of Cincinnati's pro team in the late '30s, the Bengals, will resonate with Brown.
Even the coaching job has yet to be hammered down definitely. Brown, who'll turn 60 the day after his team's first game in September of 1968, admits he'll probably coach at least that first season and "take the bumps."
But two things are certain.
Cincinnati is a two-sport town on the pro scene and Paul Brown is back.
"I'm breathing again," he says on a September night the Bengals take their first breath.