Brandon LaFell was all by himself on this 37-yard TD catch.
NASHVILLE - This one cut them deep because Sunday's final-minute 24-20 loss to the Titans was one the Bengals really should have had.
The offense finally re-discovered the big play and torched a Tennessee defense leading the NFL in fewest passes of 20-plus yards allowed with quarterback Andy Dalton's touchdown throws of 37 and 70 yards, respectively.
And, the defense turned to an emerging new cast of characters and blanked the Titans for all but the final 36 seconds of the second half without captain Vontaze Burfict after the middle linebacker was ejected late in the first half for touching an official.
While rookie linebacker Jordan Evans hustled off the bench with his speed, first-year nose tackles Andrew Billings and Josh Tupou got significant snaps, and defensive lineman Chris Smith chalked up a sack and tackle for loss in his stalking of Titans quarterback Marcus Mariota, the Bengals gave their offense plenty of chances in the second half forcing three three-and-outs and five booming punts from the Titans' Brett Kern.
"That's what the young guys and the back-up guys are supposed to do,' said cornerback Dre Kirkpatrick, whose  marvelous hustle play from behind early in the fourth quarter to force a fumble turned a killing touchdown into a huge touchback. "Jordan Evans did a great job. I've always liked the kid. He's going to be special for us."
But like cornerback Darqueze Dennard said, the defense did everything but win.
"Our offense did their job. They went down and scored with five minutes left," said Dennard of the 70-yard play to Green that gave them a 20-17 lead with 5:03 left. "We didn't get off the field on third down. We've got to get the ball back for them so they can go into their four-minute offense."
For the second straight week, the Bengals couldn't get off the field on third down. Last week in Jacksonville they got beat 12 of 18 times. On Sunday it was seven of 15. The frustration is palpable. So close. So far. This time they had to do it without Burfict.
"Vontaze makes plays. His big hits get us going," Rey said. "A lot of the times he knows what's going to happen ahead of time."
"I thought guys stepped up without Vontaze in there," said Chris Smith.
"We all busted our ass," Dennard said. "Now we have to go back to the drawing board and figure some stuff out. We have a lot to figure out. Figure out how to win. Figure out how to finish the game."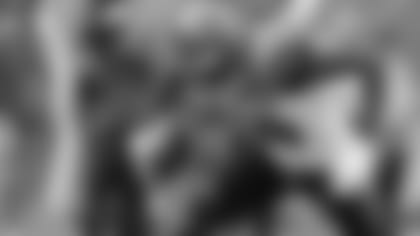 A.J. Green bobbed and weaved to tie Chad Johnson with most Bengals games with 100-yard receiving games.
The only thing more staggering than the Bengals' failure on third down on both sides of the ball the last two games is the chances they've had to do it. While the foe has lined up 33 times to convert third down an astounding 19 times, the Bengals offense hasn't even had 19 chances to convert in whiffing on 16 of 18 chances after Sunday's 1-for-10 coma.
While the Bengals fumed with the inability to literally close out Sunday's game when Titans running back DeMarco Murray barreled through Dennard and safety Clayton Fejedelem at the goal line for the winning touchdown with 36 seconds left, it served as a fitting metaphor for their season that is now mired at 3-6. They can't finish games, halves, or series.
"We're pissed off," said linebacker Vincent Rey, who did what he always does and replaced Burfict while almost preventing Murray's goal-line extension.  
"I missed. I missed.  I feel like I could have got him. There was a chance. He got under me," Rey said.
Naturally the winner came on third down. It killed the Bengals all day. They got exactly what they wanted on that last play. A check-down pass to the back.
"We want to keep it in front of us and that's what happened," Rey said. "But he caught it on the two and made a little move and got into the end zone."
The final drive was foreshadowed in the first half. Same thing. The Bengals cut the lead to 14-13 with 1:42 left when they parlayed another big play into a touchdown, this one Dennard's 20-yard interception return to the Titans 3.  
But the Titans converted two third downs to move into field-goal range, the last another eight-yarder over the middle to wide receiver Rishard Matthews as foes continually romp through the middle of the field against Cincinnati.
But Mariota still needed to pull a rabbit out of his hat with five seconds left and the ball on the Bengals 36. The Titans could have tried kicker Ryan Succop from 53 yards, but they got nine yards closer when Mariota pulled out Bugs Bunny and hit wide-open wide receiver Eric Decker down the middle before calling timeout with two seconds left.
"They kind of got us," Rey said. "They've obviously practiced that play. We thought with the time on the clock we thought they were going to go with a little throw outside."
It's the fourth straight game they've allowed a field goal at the half-time gun and fifth in the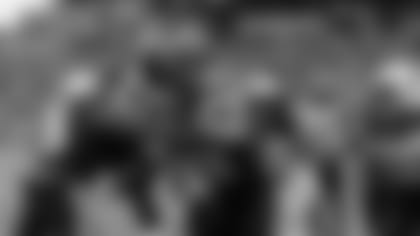 Darqueze Dennard made Titans quarterback Marcus Mariota make thiis tackle.
last two minutes of the last four games.
"Frustration. Frustration," Kirkpatrick said. "I tip my hat to their (offensive) coordinator. I thought Pittsburgh was bad. They run a lot of plays and a lot of formations … They didn't do anything spectacular, they just executed."
Dennard said the same thing after they allowed 416 yards and 84 plays a week after giving Jacksonville 78 plays and 407 yards. For the second straight game the Bengals had the ball less than 20 minutes.
"All the different kinds of players they have," Dennard said. "The two running backs, the tight end. The quarterback can run and pass. They're able to open their playbook."
But the Bengals had a shot to hold them to 17 points and a road win. Thanks to Dennard's leaping interception at the end of the first half when he jammed Decker in the slot and fell off him.
"I baited him," Dennard said.
But Mariota ended up winning it with a check-down.
"You never know what play is going to win it," said Rey, flogging himself for letting tight end Delanie Walker beat him for a 20-yarder in the last drive. "It comes down to winning those one-on-ones."
Josh Shaw, pinch-hitting for injured cornerbacks Adam Jones and William Jackson in the fourth quarter, gave up three third downs on penalties in his one-on-one battles. Green won his when he fried cornerback Logan Ryan on a slant.
But he knows what has to happen to get more one-on-ones after another tough day of just 53 yards rushing on 14 carries.
"Everything starts with the running game," Green said. "Being able to run the ball like we know we can, it loosens up a lot of coverages, takes a lot of pressure off Andy and the line pass blocking."
But the defense is feeling it, too.
"We shot ourselves in the foot," Chris Smith said. "There are a lot of great things we can take off the tape, but we just have to finish."
Cincinnati Bengals take on the Tennessee Titans in week 10 of the regular season.