By the time the Bengals play the Giants Monday night in New York (8:30-Cincinnati's Channel 5 and ESPN), teams like the AFC East-leading Patriots and old friend Mike Zimmer's Vikings would have already played three games.
How long ago was Oct. 30? Hillary Clinton was a frontrunner, Ben Roethlisberger was on crutches, and they had to yet hand out the Halloween candy that has now been tossed out. But the Bengals.com Media Roundtable has come together after the 15-day layoff in mid-season form and pounded out an old fashioned stalemate.
The two Bengals beat reporters, Paul Dehner Jr., of The Cincinnati Enquirer and Jay Morrison of The Dayton Daily News, split down the middle. Dehner won't pick the Bengals until their defense makes a stand while Morrison thinks their defense can make hay against a banged-up Giants offensive line that doesn't have the luxury of a running game.
The New York contingent is also split. Mike Eisen of Giants.com has been covering a hot team, winners of three straight with a passing game that is clicking behind two-time Super Bowl champion Eli Manning and comfy in the middle of a three-game homestand.
Gary Myers, the NFL columnist for The New York Daily News whose book on Tom Brady and Peyton Manning has just been issued in paperback, believes the younger Manning won't be able to finish the story against Andy Dalton because he won't have quite enough around him.
Let's go around The Table: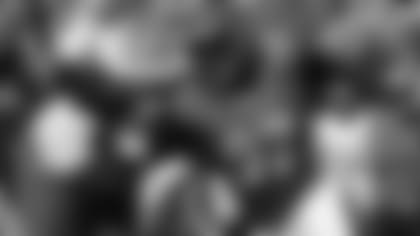 Geno Atkins takes aim at a banged-up Giants offensive line.
The Giants are last in rushing with five games in a row of fewer than 80 yards rushing, the first time that's happened since they started keeping rushing stats in 1933. And head coach Ben McAdoo keeps saying, 'We want to run the ball better; we want to run the ball better.' But they don't run it and they've won three in a row, so I think this is who they are. Ideally they'd like to be more balanced with longer time of possession, but the strength is Eli chucking it.
Wide receiver Odell Beckham Jr. is the go-to-guy. He was great against Baltimore last month with 222 yards. Really, after him no one really stands out. Wide receiver Victor Cruz has missed 26 games since 2014 and he's come back in an inspiring return.  But he's caught 25 passes and hasn't scored since the opener. Rookie Sterling Shepard is the second-round wide receiver they really like a lot. Roger Lewis, a free agent rookie from Bowling Green, has caught three passes, two for touchdowns. EIi has really been spreading it around, but Beckham is easily the first target.
The tight ends are a second-year free agent from Stonybrook and a sixth-round draft choice, so that's probably one of the reasons they can't run it because they're trying to find a tight end combo. Last week former Bengals right tackle Marshall Newhouse came back after five games with a calf injury and they used him as the blocking tight end instead of putting him back at tackle.
They've been pretty good protecting Eli.  He's only been sacked 11 times in eight games. He does a great job getting rid of the ball in spite of some questions at tackle. Ereck Flowers, the first-round pick from 2015, is more of a right tackle but he's always played at left tackle. When Newhouse went down, they've now have Bobby Hart at right tackle, a 2015 seventh rounder. The interior three have been really good, but not having left guard Justin Pugh (knee) for about a month is going to hurt. We'll see how they respond there. They could move Hart in there and put Newhouse back at tackle.
The secondary hasn't had a full complement of players all year. First-round pick Eli Apple has missed some time at corner. Dominique Rodgers-Cromartie has been hurt at corner. Landon Collins might be the best strong safety in the league. He just won his second straight NFC Defensive Player of the Week award. He's really good against the run but he's got three interceptions in his last two games after having one in his first 22 games. And he leads the Giants in sacks and interceptions. At the other safety spot they've started three different players. Two have been hurt so the starter is now Andrew Adams, a rookie free agent from Connecticut.
 I think they've played well back there considering the injuries. Janoris Jenkins, one of their big free agents, has played really well at corner. Leon Hall, the former Bengals corner, hasn't played that much. He's been in certain packages, mostly as nickel corner, and he's helped out at safety. He was inactive last week when they wanted three real safeties active. I assume he'll be active this week, but of course they're not saying.
The front seven is much improved over last year when they were last in the league in defense. Olivier Vernon, the free agent end they brought in from Miami has been really good. He's only got two sacks, but he's the epitome of sacks don't tell you how well he's been playing. He's good against the run and he's been all around the quarterback all year.  But he just doesn't have the sacks. The other end, Jason Pierre-Paul, has just 1.5 sacks.  But the inside guys have been really good against the run. The line has been doing pretty well.
The linebackers have been looking for some big-play consistency for 20 years. It's a little better this year with Jonathan Casillas on the outside.  They're also looking for the right mix here and are trying keep SAM backer Devon Kennard on the field in nickel situations.
Obviously the defense is much improved after being last in the league last year. They're 23rd in total yards, but 10th in scoring and first in red zone defense. What is driving head coach Ben McAdoo a little batty is they're minus-7 in turnover differential.
With Josh Brown gone at kicker, veteran Robbie Gould has come in and been solid as expected.
THE EDGE: Giants, 28-24. Eli and the receivers have been in a groove lately and I would expect it to continue. Eli is just so steady and he's been paying well. The Giants have won three straight and are in the middle of a three-game homestand. They don't get many of those sharing the stadium. The players know they need to make hay out of because they'll only have two home games left after Monday.
If it's a close game, Eli usually makes the right decision and finds a way to make a play to win the game. According to Elias he has 32 game-winning drives in the fourth quarter and overtime, the fourth most on the active list behind only Tom Brady (39), Drew Brees (37) and Ben Roethlisberger (33).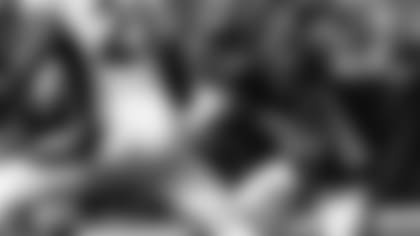 A.J. Green meets Odell Beckham Jr., in a marquee match.
The Giants have had a hard time running the ball all season. They really miss Shane Vereen, who was a really good third down back, a real good catch out of the backfield. Rashad Jennings was hurt earlier this year and they don't have a No. 1 back. Paul Perkins, the rookie from UCLA, had a little success last week, but by no means can you go into the game Monday night saying they've found a guy they can rely on. It's become an offense more reliant on Eli than at any point in his career. They've always been able to run the ball with some degree of success. They had Tiki Barber with Eli. Brandon Jacobs, Ahmad Bradshaw.
But now with Beckham, Cruz and Shepard at wide receiver those have been the three guys. They're all under six feet. They don't have a tight end they can really count on to catch the ball, so the offense has been Eli dropping back and trying to hit those receivers.
The defense has been really improved from last year, especially in late-game situations where they couldn't hold leads in the last two minutes. They've held leads against the Rams, the Saints, the Eagles last week. Last year they lost five games in which they had the lead in the final two minutes and gave up the winning points. They were losing games the same way for three, four years.
Janoris Jenkins has been a huge upgrade and become one of the best cornerbacks in the league. Of their other big money signings, defensive end Olivier Vernon gets a lot of pressure on the quarterback but he doesn't take him down very much. Defensive tackle Snacks Harrison is just in the middle clogging the run, but Jenkins has made the most visible impact.
 Landon Collins has become a big-time player. He's always been a big hitter. But now his coverage has been better and he probably made the best play of the season taking back an interception against the Rams in London on a tremendous weaving run. The improvement between his first and second year has been tremendous.
They haven't had a big-name linebacker in a bunch of years. Tight ends have hurt them. Jason Witten has probably got into the Hall of Fame just with the games he's had against the Giants. He's eaten them up forever. In those two Super Bowl victories they had a great pass rush and controlled the game that way.
Not the same pass rush, but it's pretty good. Defensive end Jason Pierre-Paul is always active, that's his thing. He's got this glove covering his damaged fingers and I just don't know how much he can clutch and grab and I just don't think he's as effective at bringing guys down like he has in the past.  But he's much better than last year, when he had that huge club on his hand and was playing with one arm. As far as being active and having a lot of energy and getting some pressure, he's been good, but like Vernon he doesn't have many sacks. They have been getting pressure but not a lot of sacks.
The last couple of years, they just didn't have any defensive players. It was, at one point, among the worst in NFL history, not just the worst in Giants history.  Between Jenkins, Vernon and Harrison the contracts totaled over $200 million. They had a huge need and the first year they had a lot of salary cap room. They spent it on defense, but they're still deficient at tight end and running back.
That's been the biggest surprise so far. Eli is coming off two of his best seasons statistically the last two years, when Ben McAdoo was the coordinator. Everyone took the offense for granted coming into the season, but they've had problems on offense after fixing the defense. Hard to believe Eli is going to be 36 in January. Peyton's kid's brother, right? At some point you think skills are going to diminish, but I don't think that's the case yet. I just think he's a victim of a flawed team around him.
THE EDGE: Bengals, 27-24. I think the Giants are going to have a hard time with wide receiver A.J. Green and tight end Tyler Eifert and really slowing down the Bengals offense. And the Bengals are undefeated in Met Life Stadium this year. The Bengals are off to a bad start, but there's a long way to go with 16 games in a season.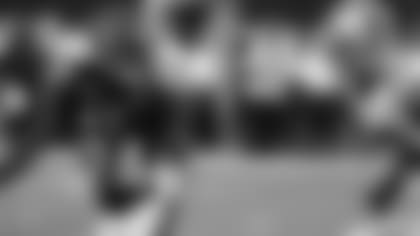 The Bengals need a big game from Pro Bowl cornerback Adam Jones Monday.
When you're playing these guys it's about stopping Beckham and Sterling Shepard with yards after the catch. If Cruz plays he won't be 100 percent, so that's big. You can't let Beckham get loose. You have to treat him like Antonio Brown and use that same plan you use against the Steelers. It's a team effort. Same thing with A.J. Green. You can't cover that guy one-on-one. You have to scheme it up And Ben and Eli are the same in that they'll throw it to you some if you take away their targets. They'll try and force it in there, so they need to get some turnovers.
You wonder what the answer is to the Bengals' poor pass defense. We've heard a lot about changes. But Johnathan Joseph and Leon Hall circa 2009 aren't walking through the door. Leon Hall is on the other side Monday. I don't know what is supposed to change on this defense to the point that they won't look like they've looked the last three or four weeks. It's the number one question for the rest of their season. If they can get that shored up, I think they're a resounding favorite to win the North.
Their offense is the best among the three contenders in the division. If they can get the defense to play near the level it should, they're the most well-rounded team. Baltimore has no offense and a good defense. Pittsburgh's defense struggles and its offense is OK but it hasn't shown what they thought it would show yet. The Bengals are the AFC North's most well-rounded team if the defense can come around. It's the question of the season.
 Go back to the last time when they played Eli and the Giants four years ago this week. That game was really the beginning of The Window and now we're wondering if The Window is closing. Wouldn't that be full circle? When that win started that run that season it was, boom, who are these guys? And they ran it through last year. Now you're wondering if they're holding on to that window or if they re-open it.
I just think there is a lot more momentum gained by winning on Monday Night Football than people realize. This team has spun its wheels trying to get momentum all year. It seems like a big opportunity. If you lose and go to 3-5-1, even though the North is wide open, I don't know how long you can continue to go into the season saying, 'The North isn't that great this year. You can still sneak in.' At some point you have to have bigger goals than that. If your goal is to make a run you need to put some momentum together and become a dominant team in the big picture, not just be among an average team in your division.
The red zone is probably going to decide it. The Giants have let teams go up and down the field. Smoke and mirrors 5-3 where their defense has let teams go up and down the field, but the red zone has saved them. They turn it over. They do all the things you're not supposed to do and win games, but have still found ways to win. You wonder how long they can keep doing that.
THE EDGE: Giants, 28-27. I have to see the Bengals defense take a step until I can bank on them making the big plays and big stops when they need them. I think it's there. I think it can happen. We just haven't seen it yet. I think they'll be right there.
The Bengals' only win on the road came in that stadium, but the Jets aren't the caliber of the Giants. In the past the Bengals haven't played well in prime time, although they did win their only prime-time game this year. 
I think the week off will help re-set their batteries and give them a chance to go over what went wrong in the first half. There's a little bit of juice there knowing as bad as the first half was everything is still right there with the way the division is lined up right now, especially if they go into that Monday night game having watched Pittsburgh lose to Dallas, which is a real possibility. They haven't played well on the road, but I don't think they're going to come out and lay an egg in this game.
They have to outscore the Giants. It's going to be a track meet. Maybe the first team to 30 wins the game. I don't see this being a defensive struggle. The Giants have a pretty decent defense, but I don't think they'll be able to slow the Bengals down. I think it's going to be an entertaining game. It may be like the Jets game. Whichever team has the last big drive to get the final points.
THE EDGE: Bengals, 30-28. The Giants have been really good in the red zone defensively. The Bengals have really turned things around offensively in the red zone. I think a big key is going to be Eifert and not because of the red zone but because the Giants have really struggled covering tight ends this year. He could be in for a pretty big game.
And the Giants just can't run the ball. They get around that with all the short passes as an extension of the run game. Not only can they not run the ball, they've lost left guard Justin Pugh, their best offensive lineman, so it could be a re-emergence for Bengals defensive tackle Geno Atkins to get some pressure on Eli. We saw when they played the Giants here four years ago they sacked Eli four times and picked him off twice. Some pressure on Eli and they can't counter it with a run game, I think that's how the Bengals pull it out.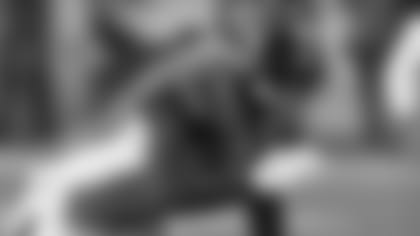 Wallace Gilberry makes his Bengals return Monday. He had a sack of Eli Manning in the 2012 win over New York.
It doesn't get any bigger than, well, closing in on 270 with the Rust Belt in the offing.
The first Monday Night in the wake of the election and all the national eyeballs that offers. The season now down to eight games and isn't it fitting that the New Opener is in the same place where the Old Opener was played a little more than two months ago on Sept. 11?
The 3-4-1 Bengals are in the ultimate Back-to-the-Wall Game.  They need a 7-1, 6-2 finish and those closing runs typically don't start with a loss.
How fitting? The Bengals come face-to-face with their major flaws of this season. On offense they face the NFL's best red-zone defense. Meanwhile, a defense that has been mystified by three first-year quarterbacks (Trevor Siemian, Dak Prescott, Kevin Hogan) faces a two-time Super Bowl winner.
But there is writing on the wall that they are ready to turn it around. The return of Pro Bowl tight end Tyler Eifert has coincided with their two best offensive shows of the season marked by scoring five touchdowns in six red-zone forays. The running game has clicked, not so much in yards per carry, but in attempts with 32, 30 and 36 carries the last three weeks.
The looming changes on defense won't be earth shattering. Look for defensive lineman Wallace Gilberry to get about 20 snaps in his first game back and look for the Bengals to use a lot of their DBs in an effort to shut down wide receiver Odell Beckham Jr.
This is finally a good matchup. The Giants' best offensive lineman, left guard Justin Pugh, is out. That should open up things for Pro Bowl defensive tackle Geno Atkins. The Giants have virtually no receiving tight ends or running game and the Bengals DBs, who have been missing their signature physicality and press style, should be able to muscle the Giants smallish receivers.