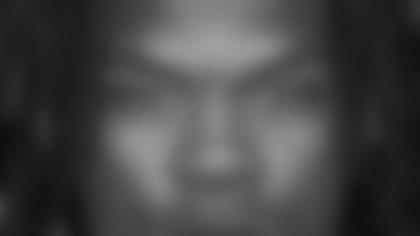 In anticipation of signing their draft picks, the Bengals started clearing some of their roster space Monday by releasing tight end Ronnie Ghent.
That leaves the club with a total of 87 players signed and unsigned. When the Bengals report to training camp in 10 days at Georgetown College, they must have 85 players under contract.
Even before then they could reach a deal with Georgetown that would extend their agreement with the school for the 2008 camp.
With just three of the NFL's top 70 draft choices signed, the Bengals figure to secure contracts with some of their late-round picks in the next few days as well as gearing up talks with the agents for top picks Leon Hall and Kenny Irons.
As expected the club isn't going to agree on a multi-year deal with franchise player Justin Smith before Monday's 4 p.m. deadline, meaning his $8.6 million salary for 2007 is going to count on the books for the rest of the season.
The agents for the pair of seventh-rounders from Notre Dame, offensive lineman Dan Santucci and safety Ndukwe Chinedum, indicated Monday that there have already been some talks and they don't expect any snags preventing their clients from reporting on time.
The Bengals are one of five teams looking to sign their first pick, joining the Super Bowl champion Colts, the Browns, Cowboys and Texans.
Ghent, a Florida native who caught a pass in each of his final 37 games at the University of Louisville, never played a down for the Bengals since joining them in mid-season of 2004. He spent that time on the practice squad, where he suffered a season-ending foot injury last Oct. 25. He reaggravated the injury this spring and missed several practices.
That still leaves the Bengals with a batch of tight ends vying for the backup spot behind Reggie Kelly: Bobby Blizzard, Dan Coats, Tim Day and Sean Mulcahy.
The Bengals looked to be moving closer to a year extension with Georgetown. Athletic director Eric Ward, who said Monday that Bengals head coach Marvin Lewis appears to be pleased with the state of all three fields, says both sides are still hopeful they can come up with an announcement before camp.
"Marvin stopped by on his way back from vacation and he seemed to be fairly pleased," Ward said of Sunday's visit. "I'm going to go check on a few notes he left me, and we feel like we're ready to go (next week)."
Reiterating his comments earlier this month, Smith agent Jim Steiner said Monday that both sides are happy with the one-year deal and "Justin is looking for the team to have a big season."
Steiner acknowledged since the deadline has basically come and gone, he doesn't expect a long-term deal to be reached during the season and isn't sure one is going to come down before free agency next year.
"The historical information with the Bengals is if they were going to sign him to a long-term deal, they would have done it by now," Steiner said. "It looks like he'll either be franchised again or he'll get to free agency, but we'll have to wait and see what happens."
Even though Smith doesn't have the career stats of Dwight Freeney (Freeney has four double-digit sack seasons to Smith's none), Steiner believes Freeney's recent $72 million deal has a big impact on Smith's situation.
"It certainly not only has a big effect on the position of defensive end, but it's going to have a trickle down on the rest of the league," Steiner said. "And Justin (with 41.5 sacks) is in that top group in sacks."