Yes Virginia, the Bengals do have tight ends.
In fact, they not only have tight ends that can block like old standby Reggie Kelly, but they have tight ends that catch well enough to split out like Ben Utecht and rookie Matt Sherry.
Not only that, but the Bengals have a tight end like Dan Coats athletic enough to get a look at fullback in what could be an intriguing roster scrum with incumbent Jeremi Johnson.
The tight ends that were once the anonymous grinders in this offense now look to hold the key to wiping away alleged predictability as well as reviving a vertical passing game suffocated many times last season in Cover 2.
But the operative word is options.
"With both guys on the field at the same time, you've got to figure out what you're going to do," quarterback Carson Palmer said Wednesday of Kelly and Utecht. "Are you going to take away Chad or are you going to take away T.J. and let Ben and Reggie run all over the place? As a defense, you've got to come in and attack us differently."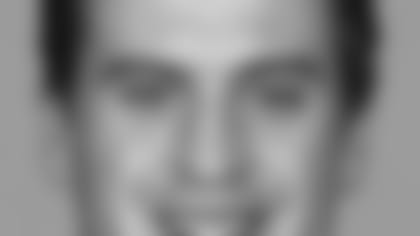 Utecht, the Bengals new tight end, always used to watch Pro Bowl tight end Dallas Clark split out as a receiver. Now, Utecht estimates he's probably done it more in these three weeks of voluntary practices than he did in games during his three previous seasons in Indianapolis.
Like any offensive coordinator worth his salt, Bob Bratkowski is going to tinker with new toys. And then stay tight-lipped.
"He can do a lot of different things for us," Bratkowski said with a hint of a smile.
But one thing you can see is that he's experimenting with Utecht and putting him where no Bengals tight end has been since Matt Schobel left after the 2005 season.
"In Indy we had these packages as well and I ran them, but in a game Dallas was usually the guy flexed out," Utecht said. "To be the primary guy here, flexed out or going in motion to set up the mismatches, is exciting."
Utecht has spent some time thinking about this. The whole point, he says, of getting as many tight ends on the field is to keep the defense off-balance.
"First, you don't know if it's run or pass and second you've got a one-on-one with linebackers with players that can handle linebackers," Utecht said. "If you've got Reggie (on the line) and me flexed out and Carson sees them playing pass, he can call me back in and we can run the ball."
Which is where Coats comes in. A free-agent out of BYU who played all but one game his rookie season last year, Coats made the club with a devotion to special teams and an ability to get his nose dirty in the running game.
Now with the Bengals not exactly enamored with Jeremi Johnson's conditioning, Coats is getting a shot to move from tight end to fullback. The way the Bengals see it, that would give them one player for two spots.
"It gives us alternatives," Bratkowski said. "Jeremi's not in great shape. I'm not sure we can rely on him, so we've got to find somebody else. In the long run, it's going to make Coats a better football player because he's still playing both tight end and fullback."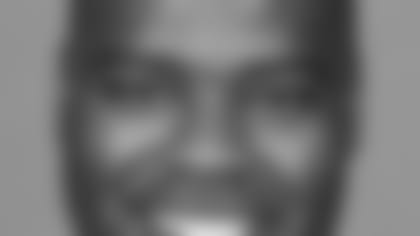 But unlike Kelly, who plays fullback at times in three receiver sets, Coats is being used as a traditional fullback in a two-back set. He's working and meeting with the running backs and while tight ends coach Jon Hayes is still giving Coats coaching tips, meticulous running backs coach Jim Anderson is overseeing yet another project in his silver anniversary season with the team.
"The one thing he keeps telling me is, 'Read the tackle,' " Coats says. "I thought there would be some carryover from the positions, but there really isn't. It's two different positions. I know the plays, but how to do them with the different technique and footwork is the hard part."
Fullback isn't exactly foreign to Coats. He did some of what Kelly did last year in two-minute drills and third-down situations, so he did some isolation blocking. Now he's getting the full dose. Straight leads. Getting out on tosses. Trying to master the change of direction of counter plays.
Eric Ball, the former Bengals running back who is the club's director of player relations, also helps Anderson on the field. Back in the day, he played both running back and fullback for him and he's been impressed by the improvement Coats has shown in a short amount of time.
"Just from last week to this week," Ball said. "He wants to do it. He works at it. But don't talk to me until the pads come on because you just can't tell in shorts. You're asking a guy to take on a guy from five yards away and break down and make the block. It's not easy."
Coats is head coach Marvin Lewis' kind of guy. Smart. Tough. Reliable. A second generation Tony Stewart or Kevin Kaesviharn. "He played some fullback last year, so it makes the transition easier," Lewis said. "One thing about Daniel is he came in last year and knew he had to make a mark on special teams. When you play fullback, tight end, linebacker, and you don't start in the NFL, you better be able to play special teams like a son of a gun. Daniel was very proficient with that last season. He understood his fits and his positions and made some plays."
That's a good message for this year's rookie tight end, Sherry, the sixth-rounder from Villanova. He's raised some eyebrows with his ability to get down the field and catch. Maybe the Bengals are thinking if Coats beats out Johnson, they can keep Kelly, Utecht, Sherry and Coats on the 53-man roster with Coats doubling as the fullback. Plus, they like veteran Nate Lawrie.
But, it's way too early for all that.
"The question is going to be how he blocks in space," Ball said.
Coats knows what he has to do.
"The thing I'm struggling with now is reading the (offensive) line," Coats said. "It's a lot easier when you're right next to them, to see what they're going to do. But watching it from behind, it's unusual. What hole is going to be there? It's like trying to be a psychic to see the play before it happens and see the hole develop. I have to work on that a little."
So do the football psychics, who never thought they'd be talking this much about the Bengals tight ends so early.