GEORGETOWN, Ky. - NFL commissioner Roger Goodell is going to be on hand at Georgetown College Saturday for the Bengals Mock Game. Goodell, in the area for Hall of Fame Weekend, makes his first visit to Georgetown College as commissioner and has an 11:30 a.m. news conference.
SLANTS AND SCREENS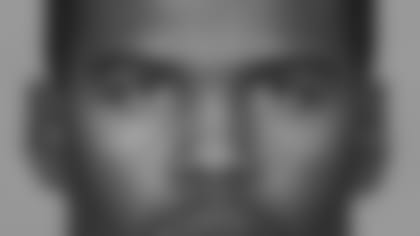 Two of the guys Carson Palmer is anxious to see in Friday night's scrimmage are rookie running back James Johnson and veteran linebacker Brandon Johnson. By any other name he calls James a Warrick Dunn-type of back and he says Brandon has been the MVP of camp.
Oh yes, he's also anxious to see brother Jordan Palmer. When someone asked him about No. 5, he said, "I was thinking of Reggie Bush." Kennard McGuire, the agent for wide receiver T.J. Houshmandzadeh, was seen in the stands and while he had no comment it's believed he's here to meet the club about the possible extension of a deal beyond 2008. The Bengals have struck long-term deals with linemen Domkata Peko and Andrew Whitworth in the last month. Cornerback Johnathan Joseph had his second pick of Palmer in as many days when he stepped in front of rookie receiver Jerome Simpson at the first pylon on a red-zone play. Chris Perry and James Johnson are getting plenty of reps at Thursday afternoon's practice in shorts and shoulder pads with running backs Rudi Johnson and Kenny Watson joining DeDe Dorsey (groin) on the sidelines.
Rudi Johnson and Watson figure to be getting veteran rest days before Friday night's intrasquad scrimmage between the offense and defense, although Watson also sat out Wednesday night. Houshmandzadeh (tight muscle) sat out his third straight practice, but figures to go in the scrimmage. Safety Herana-Daze Jones (undisclosed) was out for a second straight practice and took turns riding the bike with Johnson and Houshmandzadeh. With cornerback Deltha O'Neal and Houshmandzadeh not dressed, a trio of rookies including wide receivers Andre Caldwell and Jerome Simpson, and running back James Johnson were returning punts Thursday along with veteran wide receiver Antonio Chatman. Wide receiver Chad Johnson (ankle) remains out. A couple of NFL officials were working the practice, headed by Cincinnati's Paul Weidner as the head linesman, umpire Undrey Walsh and side judge Rick Patterson, according to the NFL officials roster. No sign of a Keith Rivers signing. With indications that agent David Dunn is no longer in Ohio or Kentucky, the gulf must be surprisingly wide for sides that have made quick, quiet deals for Corey Dillon and Carson Palmer, as well as defensive coordinator Mike Zimmer. Palmer on the Reds' trade of Ken Griffey Jr., to the White Sox: "I don't really follow baseball. I'm glad for him because he's got a chance to win a championship, but I feel sad for the fans."