GEORGETOWN, Ky. - As rain eventually washed out the last remnants of Thursday afternoon's practice, first-round pick Keith Rivers got his feet wet with the first defense at WILL linebacker.
Rivers came off the field not knowing if he'll start Sunday night against the Lions at Paul Brown Stadium. He's still watching tape from Monday night's memorable debut when he had more solo tackles (seven) than NFL practices (five).
"I didn't think I made that many," said Rivers as he ticked off what he wanted to accomplish Sunday. "Just be more clear on my assignments ... get in better position. Know my responsibilities a little better."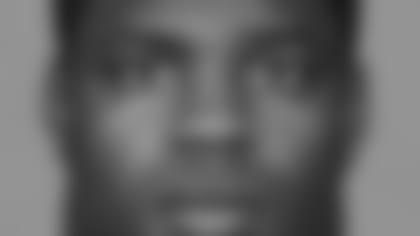 Part of putting Rivers with the 1s involved moving the current WILL starter and perhaps camp's most impressive defensive player, Brandon Johnson, to SAM backer. Defensive coordinator Mike Zimmer chalked up some of the move to Rashad Jeanty's injury and a Darryl Blackstock nick, but he's also been talking about putting the three best backers on the field even though Johnson has never played SAM at Louisville or in the NFL.
At 6-4, 245 pounds, Johnson isn't a standard-issue NFL power SAM backer. But Zimmer has seen guys like him play SAM.
"It limits some things you can do with your fronts, but it improves some other things," Zimmer said. "It improves our speed, our coverage ability. He should be OK (rushing off the edge).
"He's learning a new position and we're still installing stuff so at times Keith is a little unsure."
If a major reason the Rivers pick seems so seamless is because he's playing the same position he played at USC, then Johnson's success this camp after playing just nine games for Arizona the past two seasons is tied to the same concept. He's played WILL since his sophomore year at Louisville.
Which is maybe why he looked a little subdued when he came off the field Thursday.
"I'm definitely more comfortable at WILL. I'm more comfortable playing behind the three and five technique instead of the one (nose tackle) and five (defensive end)," Johnson said.
"Playing up on the line and over the tight end things happen a lot quicker. It's a whole different technique I have to learn and I don't have a lot of time to do it. I know coaches spend hours in the lab and I'm not quite sure what they're thinking, but I'll do anything to get on the field."
One of the things the coaches appear to be thinking is they want to get their three best linebackers on the field.
"To be considered one of the best in anything is an honor," Johnson said. "I'll do what I can."
Rivers makes his PBS debut Sunday night where there will no doubt be a few No. 58 shirts to greet him.
"I hear the place is packed every week and the fans are great," Rivers said. "I'm looking forward to hearing some Who-Dey chants."
SLANTS AND SCREENS At his Thursday news conference head coach Marvin Lewis said three Bengals that didn't play Monday night will possibly go Sunday night against the Lions at Paul Brown Stadium: running backs Rudi Johnson and DeDe Dorsey and right tackle Willie Anderson.
The other injured, led by wide receiver T.J. Houshmandzadeh (hamstring), won't play and Lewis said Houshmandzadeh hasn't passed enough of the medical and strength tests to return to practice. That said, Lewis says his guys are coming out of camp a "little healthier and stronger, we'll be rested. We won't be tired," when they break from Georgetown College on Friday. Some of his players chalk that up to the 80-man limit. They noticed he backed off reps as the injured list grew. Lewis wouldn't comment on the roster size that has stirred controversy, but did say, "Camp has not been as hot as it has the previous summers. That's a little disappointing to me, but I'm sure not to the players."
With backup center Dan Santucci (ankle) out of Sunday's game and maybe several more, Lewis said he needs to get starting guards Bobbie Williams and Andrew Whitworth to take some snaps in the preseason games as they prepare to be emergency centers. On Wednesday night, Chad Johnson talked about how a conversation with Ray Lewis, an NFL and Super Bowl MVP, changed his outlook on his dismal view of his team.
Lewis, Ray Lewis' defensive coordinator for the first five seasons of his career, isn't surprised and notes that Johnson has been on teams that Ray Lewis' first four in Baltimore couldn't touch what Johnson's Bengals have done before they won the Super Bowl.
"I know that Ray was a very, very good player on teams that weren't very good for a long time," Marvin Lewis said. "(They) never won eight games. Never won a division championship. And he never said a word other than, 'How do I find a way to make my team better and the players around me better.'
"That's all he cared about. A great lesson."
Asked if he had anybody like that now, Lewis said, "We're gaining some guys like that." Lewis, on the other hand, is quite pleased with the improvementJohnson showed Wednesday night as he comes back from an ankle scope.
"He practiced a lot better yesterday than he practiced last week," Lewis said. "He now has some confidence maybe he didn't quite have. That was good last night to see him practice the way he did. I think in all areas of his life things opened up for him."
Lewis had to smile. It's generally believe that he delivered the final push for Johnson to break his 10-month silence with the local media as he faced a $20,000 fine from the NFL.
"Chad has to make good decisions and hopefully he'll continue to make those," Lewis said. Also Thursday the Bengals waived rookie guard Justin Britt, a free agent out of Alabama, Waived/Injured with a shoulder problem.