Each week from the bye on, Bengals.com plans to go down the stretch with the 1981 AFC champion Bengals to see what was happening in the newspapers on this date 30 years ago.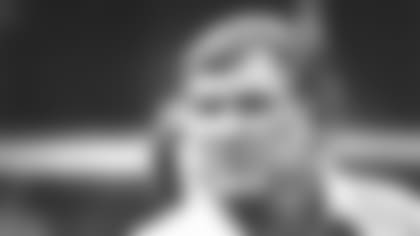 NOV. 29: The Bengals complete the "November to Remember," with their usually reserved head coach Forrest Gregg uncharacteristically flashing his index finger to a crowd of a couple hundred  Bengals fans chanting "Detroit, Detroit, Detroit" as the Bengals clatter through the dugout and into the locker room at Cleveland Stadium after their 41-21 victory over the Browns.
Detroit is the site of Super Bowl XVI and with their 5-0 month now in the books, the Bengals are revving up for the Motor City at 10-3. With three games left, the Bengals figure it is safe to announce "Mail orders will be accepted for possible postseason games at Riverfront Stadium. Season tickets holders have been notified of their ticket allotment and their request will be honored if mailed before Dec. 9."
The Bengals have yet to host a playoff game in their 14 seasons, but they are rolling to what not only looks like a Riverfront playoff game, but homefield advantage. The national wires file their roundup tonight that says, "The surprising San Francisco 49ers clinched a spot in the NFL playoffs Sunday, but the week's games didn't clear up the playoff picture. Except in the AFC Central, where the Bengals lead by two games over the Steelers."
This one is quite clear. Quarterback Ken Anderson ties a club record with four touchdown passes, confused Browns quarterback Brian Sipe is sacked by five different Bengals, and middle linebacker Jim LeClair presents Gregg the game ball for his first win over the team he coached for three years before his resignation with one game left in the 1977 season.
"It was the general consensus of the team," Anderson says, and Gregg tells the media, "I would be lying to you if I said it wasn't special. I'm no different than anybody else."
Rookie wide receiver Cris Collinsworth, with two more touchdown catches, says, "It's the most pumped up I've ever seen him for a game."
Left guard Dave Lapham says the Bengals got a clue early in the week during a meeting and Gregg's off-the-cuff, "You guys realize this is an important football game to me."
The Bengals have an idea because it has been a month since Browns head coach Sam Rutigliano said he'd rather have the Bengals in first place than the Steelers because "they haven't Run for the Roses."
The papers say Gregg can't resist.
"We didn't get too nervous running for the roses. I thought for a while we were Michigan-Ohio State," Gregg says with a smile. "The Browns talked about us. They knew we hadn't been in a playoff race (since 1976). I guess they thought we'd choke. I didn't see any signs of it today."
If anything, the 5-8 Browns take the pipe against the calculus Bengals defense. Sipe calls one timeout, takes two delay penalties, and generally looks miserable as Cincinnati reverses September's 20-17 loss.
"When he called timeout, we knew we had him. You should never call a timeout on a defense," says right end Ross Browner, who gets one of the sacks. "Then they know they've got you. That got us more pumped up I think. We confused them with all the looks. They didn't know whether we were blitzing or going with the three-man rush or the four-man rush."
Sipe calls time when he sees an odd deployment of cornerback Ray Griffin in a three-point stance at defensive end and strong safety Bobby Kemp as a linebacker. On the next snap, Griffin loops inside and end Gary Burley rings up Sipe for a 15-yard sack.
Linebacker Reggie Williams, who also has one of the sacks, objects to the charge that the Bengals gamble in their frequent blitzes.
"We don't gamble when we blitz," Williams says. "Because we have all 11 players accounted for. It's execution. There's no room for mistakes in what we're doing, but it's not gambling."
In the season's 13th game, the Bengals break the club's scoring record set in the 14-game season of 1975 when they scored 340 points. Rutigliano is gracious after the game.
"Begin with Ken Anderson," he says as he expounds on the Bengals strengths. "They have a great turnover ratio (plus 15), Collinsworth has helped them. They've got excellent receivers in Collinsworth, Isaac Curtis and Dan Ross. 79 and 73 (Browner and Eddie Edwards) are two extremely fine athletes at defensive end. No one has ever said Cincinnati doesn't have talent, and Forrest Gregg has done a fine job with it."
The Run for the Roses is turning into the Detroit Grand Prix.
Bengals founder and owner Paul Brown, a former Browns head coach himself until Art Modell dismissed him at the end of the 1962 season, feels Gregg's vibe.
"I've been gone 20 years," Brown says. "But this one is special for me."