Another tip of the cap to SI giant Peter King and talk radio maven Lance McAlister with an edition of "I Think I Believe" looking at Saturday night's preseason game at Paul Brown Stadium against the Saints.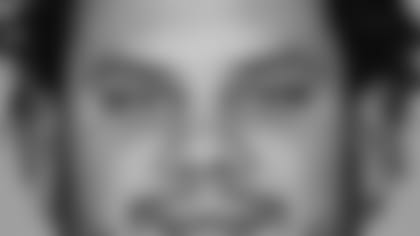 I Think I Believe a solid game from Scott Kooistra at right tackle and at least one touchdown from the No. 1 offense
would go a long way in calming the legitimate jittery state of Bengaldom. The potential loss of Willie Anderson is incalculable and everyone would just feel a whole lot better if Kooistra is able to hold his own against the highly-regarded Charles Grant, and the first team can do what it couldn't do in Detroit and punch it in in the red zone after moving the first 60 or 70 yards with relative ease.
You still wonder how effective left tackle Levi Jones can be if he only gets work in the preseason finale even as good as he looks on the side, so a solid outing from Kooistra would be a nice sedative. I Think I Believe this is a big night for Ahmad Brooks
at middle linebacker after a fairly sedate scrimmage and opener. He didn't play last year in New Orleans and the Saints' multiple formations and shifts are going to challenge him to be in all the right spots.
I Think I Believe the loss of running back Kenny Irons for the year and wide receiver Chris Henry for the first eight games jeopardize this offense's ability to move from a very good unit at No. 11 to an elite at No. 4 or 5. They brought the dimension of speed on the perimeter to take the heat off Chad Johnson and Rudi Johnson and where do they get that speed now? (More Bennie Brazell later).
But also I Think I Believe the hue and cry to go out and get a speed running back two days ago borders on the paranoid because the only guys out there now are the Curtis Browns and you haven't even seem him play yet. The Bengals can't start trolling the waiver wire until the day of the first cut (Aug. 28) and the last cut (Aug. 31). Only then will there be some names.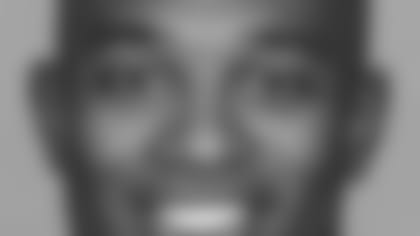 I Think I Believe this is a huge game for wide receiver Tab Perry
because injuries have virtually put the No. 3 wide receiver job on a treadmill. Without Irons and Henry, the Bengals really need his versatility with the size and speed he brings, and this game seems to be an OK-let's-finally-see-it. It's his first time back on the field since the Cleveland Carnage of last Sept. 17, the costliest 34-17 win in history.
Perry left with a hip injury and was lost for the year on what looked to be a hamless kick return in the last minute of a rout. Before him, Rich Braham and David Pollack exited with season-endng injuries.
I Think I Believe that all the injuries have given Skyler Green a legit chance to make the team as a punt returner/fifth wide receiver who would be active on Gameday. But isn't it still tough for him?
Certainly you would think the fourth receiver/kick returner figures to be Glenn Holt, but he hasn't done anything in 10 days because of a hamstring problem, and how can you leave off Brazell's speed and go with Antonio Chatman when he has practiced just two days with groin problems?
This is why the injuries have really limited what special teams coach Darrin Simmons can discover because, really, the two basic functions of preseason are to fine-tune starters without beating them up and beat up everybody else on special teams to decide the final 8-10 spots on the roster.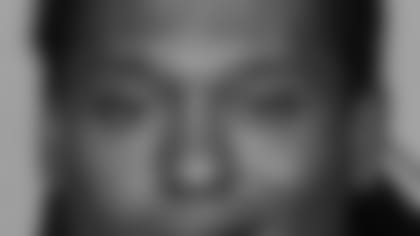 Green's 37-yard return in Detroit certainly woke up the echoes of his LSU days (four TDs on punts) and he's the only healthy returner besides incumbent Keiwan Ratliff. As Simmons says, "You need guys to compete but at the same time you're trying to build your team. You have an idea who those guys are going to be, but some of them are hurt and they can't practice so that means you've got somebody else and that guy is going to act differently than Blue Adams would."
Adams (neck) and fellow cornerback Ethan Kilmer (quad) are supposed to be core special teamers, but they haven't been healthy this camp, putting an enormous amount of snaps on guys like safety-corner Herana-Daze Jones and rookie safeties Chinedum Ndukwe and Marvin White. But all Simmons can really do is mix and match until some people can play.
Which brings them back to a survivor like Green
"What he showed us is what he did in college," Simmons said. "He was able to stick his foot in the ground and take the ball vertically. That's something we've been looking to do and I think he showed he could do it."
I Think I Believe that the defensive line is underrated and the battle for the ninth spot is an urgent one for defensive end Frostee Rucker because he has had to battle a hamstring most of camp.
I Think I Believe the seventh backer scrum looks to be more intriguing than that if you figure Ed Hartwell makes it as a backup at two spots. Then you've got special teamers Andre Frazier, Eric Henderson and Earl Everett flailing away after they all showed up in the opener. Everett spent most of this past week on the sidelines with an undisclosed injury, but he's going to get every shot to make it. **
I Think I Believe I would want these two coaches*, Marvin Lewis and Sean Payton, coaching my kids. Young, energetic, passionate. And they showed they can run a crisp, professional practice with two teams and not have it turn into *The Longest Yard. Paul Brown would have recoiled at such an idea, but after watching how Payton, who coached at Brown's alma mater Miami of Ohio, and Lewis, with whom he shares an 11-win Bengals season, handled it all he probably would have been fine with it. You can see why these two clubs have the potential to meet in the big game. If the government was organized like those two practices, we'd be in the black by a couple of trillion.