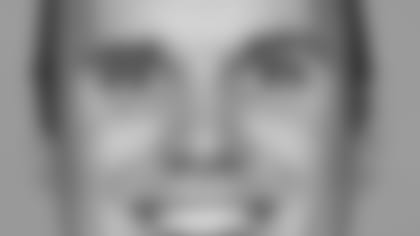 The next target date for the Bengals in free agency is in 10 days, when they could make Kyle Larson their first ever $1 million punter with a one-year offer of restricted free agency by March 1.
The Bengals are still trying to sign several of their unrestricted free agents before the market opens March 2, including their top two tight ends and a regular safety but nothing appears imminent.
Thanks to a liberal dose of franchise tags, teams are making sure the free agency crop is thin with teams joining the Bengals in protecting productive defensive players. On Monday several joined the Bengals' Justin Smith in the franchised category headlined by fellow ends Dwight Freeney and Charles Grant, as well as cornerback Asante Samuel and linebacker Lance Briggs, tagged over the weekend in New England and Chicago, respectively.
With teams recognizing a stunning lack of depth in free agency, particularly on the defensive side of the ball, there is a run of keeping your own as the Ravens are expected to franchise linebacker Adalius Thomas. The Lions have already done it with Cory Redding, another defensive end that was franchised as a tackle.
Redding may not have franchise numbers with 12 sacks and 25 tackles in 57 games, but they are in this market where Smith's production is near the top.
Smith heads into '07 with 388 career tackles and 41.5 career sacks in 95 games. Grant, franchised Monday by the Saints according to ESPN.com, has 298 tackles and 36 sacks in 80 games. That leaves ends like the Falcons' Patrick Kerney, the Bills' Chris Kelsay and the Bucs' Dewayne White at the top of the list.
In eight seasons, Kerney has averaged 44.5 tackles and 7.3 sacks. In six seasons, Smith is at 65 and seven, respectively. In 64 games, Kelsay has 161 tackles and 12. 5 sacks. White has 14 sacks in 60 games.
The Bills haven't franchised cornerback Nate Clements and he stands to make a great deal of money with Samuel off the market and the next tier offering the Colts' Nick Harper, the Redskins' Kenny Wright, and the Bucs' Phillip Buchanon. That is 35 interceptions in a combined 19 seasons and Buchanon is going to be looking at his fourth team since the Bengals chose left tackle Levi Jones instead of him with the 10th pick in the 2002 draft.
The picked-over market is a major reason why the Bengals kept Smith and why they are trying to re-sign their own, such as tight ends Reggie Kelly and Tony Stewart, as well as nickel safety Kevin Kaesviharn, third-down back Kenny Watson, and special teams ace Marcus Wilkins.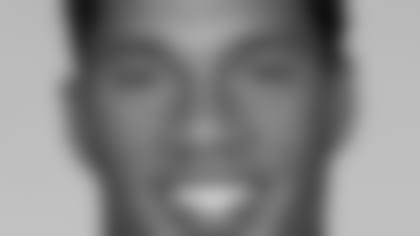 "Tony would like to stay in Cincinnati but he's not going to close out any teams at this point," said agent Jerrold Colton when asked if he was close to a deal. "He was able to show what he can do last year and we feel like he's an attractive guy for other teams."
With the departure of tight end Matt Schobel to free agency, Stewart matched his total of catches over the previous two seasons with 14 and logged his longest catch with 26 yards. Stewart also recovered two fumbles and deflected a punt on special teams and is also regarded as a key locker room guy as the club's representative to the NFL.
Bruce Tollner, the agent for Kaesviharn, said Monday night there have been talks and he could meet with the club this week during the scouting combine at Indianapolis.
"It could happen," said Tollner of a pre-March 2 deal but he said there hadn't been any "new action." Kaesviharn, who has started 45 games over the past six seasons, is coming off a career-high six interception season, and is one of a dozen Bengals with 15 career interceptions.
How that plays on the market for a 30-year-old part-time safety is a tough call, but given the salary cap has risen by $7 million for each club and the market is thin, Kaesviharn's smarts and ball-hawking may get some play.
The Bengals restricted free agents are also playing a big role, their biggest ever. For one thing, the one-year tender is nearly $1 million at $850,000 and that only brings compensation of a draft pick in the same round where the player was selected if the Bengals decide not to match an offer.
But teams have another choice this season. Instead of just offering RFAs a first-round tender (at $1.8 million) or the regular $850,000 tender, teams can tender RFAs at $1.3 million, which would bring a second-round pick.
The Bengals may have to do that to keep Larson because since he was an undrafted free agent, there would be no compensation if they tendered him at $850,000 and couldn't match an offer. Larson is coming off the club's best punting season in nearly a decade, since franchise leader Lee Johnson's last season in 1998.
It's believed the Bengals are trying to get a long-term deal with Larson, as well as another RFA in backup right guard/tackle Stacy Andrews, a fourth-round pick. Andrews is another guy that could get tendered at $1.3 million given the impending departure of starting left guard Eric Steinbach.
Rich Moran, Andrews' California-based agent, said Monday night he talked with the Bengals much of last season, came to Cincinnati in December but couldn't secure a deal and hasn't talked with the team since but still has hopes for a long-term deal.
"They have a history of getting something done with their (RFAs) so that's good," said Moran of deals for fullback Jeremi Johnson, kicker Shayne Graham, and center Rich Braham. "For a guy who is 6-7, 350 pounds like Stacy and as athletic as he is and as well as he played in his (three) starts, he's a guy we think they'd like to keep."
The Bengals figure to use the $850,000 tender on their four other RFAs: Linebackers Landon Johnson and Caleb Miller (both third-rounders), cornerback Greg Brooks (sixth-rounder) and undrafted defensive tackle Shaun Smith.