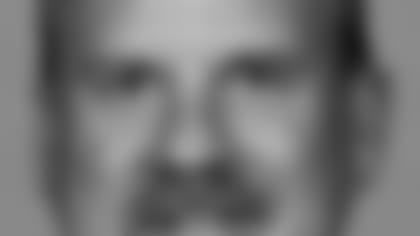 Last week the Lions had two guys you never heard of throw for 445 yards.
Now here comes Pro Bowl quarterback Drew Brees, who threw for 510 against the Bengals when it counted last season, bringing in a Saints offense with fleet receivers, Sean Payton's dizzying playbook, and the X-factor in running back Reggie Bush for Thursday's double session at Paul Brown Stadium.
But there is no fear from the Saints coach that the Bengals' young backup defensive backs are going to have their confidence shot before the regular season even starts.
For one thing, Brees is only going to play a quarter Saturday night in the preseason's second game. And for another, secondary coach Kevin Coyle's grade sheets for rookie cornerback Leon Hall and rookie safeties Marvin White and Chinedum Ndukwe from Detroit offered encouragement instead of dread.
Plus, 83 of those yards came on a very ugly blown coverage. While there are more suspects than on an Agatha Christie train, Coyle takes the blame himself for a miscommunication and doesn't hold the players responsible.
"It was a very solid first game and I think it's safe to say we're on schedule for those guys to help us this season," said Coyle this week after sifting through the pictures.
Of course, he may be doing a lot more than that depending how the injured guys shake out and veterans Deltha O'Neal and Keiwan Ratliff respond. Ratliff had been a leading suspect on the big play when head coach Marvin Lewis offered Monday that he "started off by having a really strong camp, and it kind of leveled off a little bit. He needs to keep playing and getting things done productively on defense, and make sure he is in the right spots at all times."
Starting cornerback Johnathan Joseph hasn't returned to the field after his first two days back from a foot stress fracture. Ratliff, so hot early in camp getting Joseph's snaps, seems to be falling on Lewis' radar. O'Neal has been grinding away, but flashed in Georgetown's last practice Wednesday with two interceptions. Safeties Madieu Williams and Herana-Daze Jones pinch hit at corner Wednesday to get through practice.
The injuries are a double-edged sword for the kids. The ton of snaps is great for the experience and film, but they're also getting gassed with an inordinate number of plays. And there are guys who should be getting coached who are getting rehabbed instead.
But Coyle and special teams coach Darrin Simmons are getting plenty of tape. Hall played about 40 snaps, Ndukwe about 50 and White about 70 when the dust cleared in Detroit. Ndukwe, the seventh-rounder out of Notre Dame, is a rising star in the T.J. Houshmandzadeh hidden-gem mold. He emerged from his first NFL game uncertain if he was surprised by the fatigue or speed of the game.
"I think it was a combination," Ndukwe said. "You've got to understand that we're in two-a-days. In college you don't have the preseason games during two-a-days and two-a-days are tough in itself. Tough on your body. When you're trying to put your best on tape for all the world to see, it definitely doesn't help the situation. I have this opportunity do that and I try to take advantage of every opportunity." P>Ndukwe, who didn't practice Wednesday, certainly isn't turning down any snaps. He's the only guy that doesn't think he has the team made.
"I just want to leave it all on the field. You only get a few opportunities. These four games to me are my Super Bowl," he said. "Because no one has anything guaranteed. Being a seventh-round pick, I'm not guaranteed to be here. I just want to leave everything on the field. Just take advantage of the opportunity and have fun."
Coyle felt Ndukwe did and was extremely impressed with how he moved his 220 pounds about Ford Field.
"He played with really good speed and awareness. He played downhill when the ball was dropped in front of him," Coyle said. "He just made a lot of good decisions for a young player. He came out of deep zones with urgency. He played with hustle and good vision. These guys have a long way to go, but they're on their way."
White appeared to be the biggest victim of the number of snaps, particularly when the DBs looked to be in slow motion when they couldn't get wide receiver Kevin Kasper on the ground on the 30-yard pass that set up the Lions' winning touchdown with two minutes left. But Coyle liked how Ndukwe ran around and was physical, and he thought Hall played well enough to grade highly.
"Leon had a couple of balls thrown in front of him in zone coverages," Coyle said of the Lions one-minute drill at the end of the half. "He came over the top and made some tackles and he did a good job in run support."
If Ndukwe is talking about Super Bowls, then the Bengals are playing a guy that can win a couple. Brees' 37-of-52 effort against the Bengals last season helped vault him to the NFC passing title with more than 4,000 yards and 26 touchdowns. Coyle, whose guys accounted for three of Brees' 11 interceptions last season, can't wait to have them work against Brees in practice as well as the game. The kids are going to be exposed to stuff they never saw in college.
Brees looks off safeties like a Purdue point guard and there is speed and size at receiver with Marques Colston, speed and experience at receiver in David Patten, and speed everywhere with Bush.
(Maybe the fastest of all of them, Devery Henderson, won't play with a hamstring problem.)
"It's like when Jon Kitna was our scout team quarterback and it was such a bonus to practice against him," Coyle said. "A veteran guy, he can look people off and he understands the coverages so well he can get people leaning one way and go back the other way."
Plus, there is Payton's offense that could double as a PhD mathematics thesis that challenges even the most seasoned of veterans. What Coyle likes is that Brees is a master of what the Bengals try to do on defense and deke people with formations and movements.
"The Saints are one of the most creative offensive teams we face," Coyle said. "They do a lot with personnel, a lot of multiple formations, a lot of movement. The one thing about Brees is that he's a great decision-maker and a very savvy player, and he'll move you with his eyes and his pump fakes."
Ndukwe has already been communicating with an NFL quarterback this training camp. He texts rookie Brady Quinn virtually every day and Quinn is telling him how life is with the Browns. They have been friends since seventh grade, high school, and Notre Dame and Ndukwe gives you a been-there-before confidence. He's not surprised by Chad Johnson and T.J. Houshmandzadeh and he won't be surprised Thursday by Colston and Patten.
Certainly he wasn't shell-shocked after what happened in Detroit and it sounds like he has already absorbed it.
"I've obviously played against some of the best receivers in the country here and at Notre Dame." he said, pointing out he has played against Bush and watched Brees at Purdue. "In a preseason game, you're plugging in different guys in different positions. I didn't know it was that many yards. You're really not very consistent with the people in there. We're just trying to feel out what's working for us on the defense and just play it by ear. Obviously we don't want to give up 500 yards in the preseason opener, but its preseason and we're just trying to take every game as it comes."