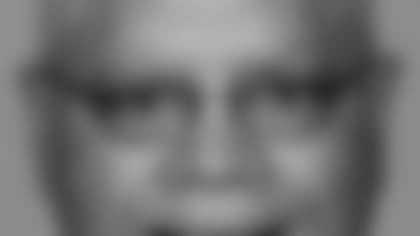 It had been two months and a day since they sliced the cancer out of Jim Anderson when the dean of the Bengals coaches carried the ball Saturday and came clean to tell everybody he was clean.
But when he really thought about it - and he admits he does think about it all in his rare quiet time - Anderson thinks the big play had happened here nearly a year to the day.
Anderson, a stickler for details in life as well as game plans, can easily recall what he told the men gathered for the Men's Health Conference at Xavier University's Cintas Center last year.
Take control of your health. Exercise. Watch your diet. Ask questions. Get a physical every year and follow it up.
And then when Anderson went to get his annual physical back in January, the play had an audible called prostate cancer. A microscopic nodule that could have grown unnoticed for five, six years.
"I'm a witness to wellness," Anderson told the group a year later. "Your life will continue. It doesn't change you. You're not less of a man."
Anderson has been back in the office for three weeks now. That's about how long he's been back on the treadmill. Maybe not as long or as hard, but back on the treadmill. He's a little lighter (about 10 pounds), but the weight of the world is off his shoulders. At his eight-week checkup last Monday, it was all negative and that is all good, just two weeks removed from his 58th birthday.
When the Bengals schedule came out Thursday, he played "Coach," and looked only at the first two games. After all, as one of the NFL's most seasoned assistant coaches, he has seen 23 of these things since arriving as the club's running backs coach when Marvin Lewis was still on his first job working with the linebackers at Idaho State in 1984.
But Anderson savored that opener in Kansas City and the home opener against Cleveland. It's just nice to be getting ready for the next game, whether's it's cancer or the Chiefs.
"I appreciate each day a little more," Anderson said, greeting well-wishers after the talk. "You take for granted there's going to be another day. Now you're thankful there is one."
Last year, Anderson's role in the conference was an audible. Run by the Cincinnati alumni chapter of his college fraternity, Kappa Alpha Psi, Anderson came off the bench to pinch hit for a speaker who couldn't make it. Since he has made a career out of getting the next guy ready (Ickey Woods, Harold Green, Corey Dillon, Rudi Johnson, Chris Perry), he came through like an Anderson backup.
"He was a huge success," said Greg Heard, one of the coordinators of the event. "He talked about conditioning and exercise and what the players go through. Because we got so many responses for what Jim did last year, people said we should give him his own room and own time because if we put him in one of the breakout rooms, nobody would go to the other sessions."
Which is why Anderson, like former U.S. Surgeon General Henry Foster in the morning and Hamilton County coroner Odell Owens at lunch, had the third level of the Schiff Family Conference Center all to himself as he closed out the day-long conference talking to about 100 people.
Almost to himself. Since he was able to script this appearance, he shared the stage. He recruited another voice in Bengals assistant strength and conditioning coach Ray Oliver as they talked about "The Weekend Warrior," which Oliver promptly shot down with, "I don't see any weekend warriors in here, but I do know you've got to go back to work Monday morning."
Although the conference is geared to health risks commonly associated with minorities and most of the participants are African-American, anyone is always welcome (next year's conference is already set for April 17) and Anderson will be the first to assure you that his PSA test knows no racial parameters. He has the most common cancer in American men, black, white, or green.
Oliver knows all about cancer and early detection. Even now on game days he wears the same T-shirt under his sweats that they wore in Carolina to honor his friend, the late Panthers coach Sam Mills.
"You don't turn down Jim Anderson. Turning down Jim Anderson would be like turning down Tony Soprano," said Oliver, the Taft High grad from the West End who came back home two years ago to coach after stints in the NBA, NFL and NCAA basketball.
"He said, 'You're speaking at this.' I said, 'OK.' He's been one of my mentors even before I came back. He's as great a football coach as I know, but a better human being. He's respected by his peers in the league, he's respected by the college coaches when he's out there scouting, and he's respected by all the high school coaches. When you've got those three, that's pretty good."
Anderson is an active Kappa, and he was still getting thanked Saturday for the arrangements he made for a boy scout troop's visit to last year's training camp. Oliver, 44, wasn't a frat guy at the University of Cincinnati all those years ago and leered a little bit at the good-natured ribbing he was getting before his speech.
"I knew one day all these Kappies would grow up and be fat," Oliver joked.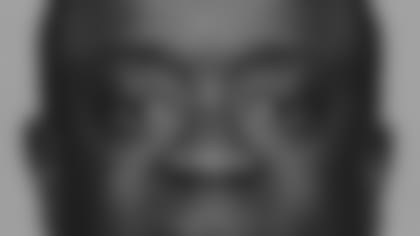 You just can't give Oliver an opening because he's one of the two funniest people you'll ever meet, and that's giving someone the benefit of a doubt. More often than not when you come upon Oliver and Anderson, Anderson has his glasses off and is wiping away tears of laughter.
On Saturday, Oliver was at his best. Part Galloping Gourmet, part Patton, part Redd Foxx. After knocking off the salt and pepper, Oliver put his philosophy on the table. He didn't use a microphone because "I'm used to screaming," and he did light it up at times. Like this:
"Americans are killing themselves. They say it's hereditary. They say its genetics. I'm not buying it. That's not good enough. If you're disciplined, you'll live longer."
"If you work in a building that has elevators, use the stairs. That's a novel concept. ... If you don't run, jog. If you don't jog, walk. ... Get up and move around."
"It's not so much what you eat, it's how much you eat. We're killing ourselves with portions ... and you can eat, but eat better. You hear guys, 'Hey, I'm working out three times a week and I'm on a diet and I've lost a little weight.' No kidding."
"Hey, Jim, doesn't that guy look beautiful? How old are you, sir? Thirty? Jim, doesn't he look beautiful? But you know what, sir? When you're 45, you'll have to worry about diet, too."
After a day of free screenings for blood pressure, cholesterol, prostate, glaucoma, Oliver told them, "The less you do and the more you eat, you'll need those screenings upstairs." Heard figures about 200 or so men checked in during the day.
Anderson is a big believer in what Oliver and his boss have done with the Bengals when it comes to nutrition. Chip Morton, the club's head strength and conditioning coach, arrived with Lewis in 2003 and next to the head coach he has affected the most positive change on the club with his diet and workout programs.
"Our players eat two meals a day at the facility and it's regimented," Anderson told the group. "The night before a game we have skinless chicken, vegetables or lasagna. It used to be fried chicken, roast beef. We've taken all that fat out of the diet and I really believe that's (one of) the reasons we're playing a lot better on Sunday. (The players) didn't like it at first. It's changed. Like Dr. Foster said this morning; a change in behavior."
Anderson told them he's convinced his behavior has made fighting cancer easier. Before the diagnosis, he ran outside or on the treadmill regularly, and except for potato chips and Diet Coke, he did a pretty good job with what Oliver calls "caloric intake."
"I was able to recover faster than the normal person just because of my level of fitness," Anderson said.
Since the well-ordered Anderson can recall things like the wheel route Eric Ball caught for the touchdown that put the Bengals into the playoffs 16 years ago, Anderson notices things like a 2.7 PSA level.
PSA stands for a prostate-specific antigen that can pick up early signs of prostate cancer. Usually Anderson scores a 2.5, so while it wasn't abnormally high at his last physical, it wasn't to his liking. He came back four weeks later for another one and when the PSA was the same, he went to a urologist just for peace of mind, and that's when they found the nodule and did the biopsy.
"When the doctor said, 'Jim, it's positive, you have cancer,' I said, 'Wow,' " Anderson told them Saturday. "Did you hear what he said? 'You have cancer.' Just like you, I wasn't prepared to hear that. On the other hand, I had to prepare to deal with it.
"It can happen to anyone. It does happen."
Anderson ran them through the genetic factors he didn't know until they found it.
"It's passed on through women to their sons," he said. "Women can't contract prostate cancer. I look back and I have two cousins that both had prostate cancer. Both had surgery. Those two cousins were related through our mothers. You need to look at your fathers and your grandfathers. You need to check it out. And if you've got a 3 or 4 (on the PSA), numbers like that, go back, or get a second opinion. These are things you have to take seriously."
Anderson doesn't eat as many chips any more. Oliver told his wife on him, for one thing. And he hasn't had a soda in a month. He doesn't talk about what-could-have-beens or might-bes. He talks about how lucky he is to work in the NFL and for the Bengals and with guys like Oliver.
"JA and I went to some basketball games," said Oliver of early March. "I didn't want to drive alone, and I wanted Jim to get his mind off it, so we went to Kentucky and watched them play Vanderbilt and Florida. They lost them both and Tubby (Smith) doesn't want JA to come back."
Oliver laughed. They are still laughing. Laughing. Fitness. Checkups. It all keeps you going.
"We need to get the word out," Anderson told them Saturday. "I'm not bashful about it. It's a serious thing, but it can definitely be handled. ... You're not less of a man, trust me. You're not less of a man.
"The Cincinnati Bengals? We've got a tough schedule, but you know what? It's not tougher than the game I just played."
When they left Saturday, they knew a lesser man couldn't have handled the next game nearly as well.