It was the fourth round, the 114th pick of last year's NFL Draft, and with the Bengals on the clock Chinedum Ndukwe thought his time had come.
But, "It took the breath out of me," he said. There was the TV saying Cincinnati had picked someone named Marvin White from some place called Texas Christian.
And suddenly, instead of thinking about an orange and black jersey, he was thinking about purple tights.
"I'm thinking, 'Who is Marvin White?' " said Ndukwe the other day, recalling the highs and horrors of that wicked weekend.
"As the day progressed, I started to hear names of safeties I had never heard of. I'm sitting there trying to rack my brain. Marvin White? I hadn't heard of him, only because he was from a smaller school. Then I remembered. He was the dude that showed up at the combine wearing purple tights. Oh yeah. Marvin White. He looked pretty good."
This color purple ended up putting a bright shade on the '07 draft because the Bengals and Ndukwe finally met in the seventh round as he and his good friend White rode solid rookie seasons to emerge as the safeties of the future. White's time looks to be now as the heir to the departed Madieu Williams at free safety. But Ndukwe staked his claim as the only rookie defensive back in the league to come up with three interceptions and two sacks, besting Lions rookie safety Gerald Alexander, a second-rounder with two interceptions and two sacks.
And don't think that still doesn't nettle Ndukwe a year after he became the third to last pick in the draft at No. 253.
"It's great motivation still," he said. "It's the competitor that comes out in you. No one wants to be known as one of the worst picks in the draft."
But Jonathan Feinsod, Ndukwe's New York agent, had prepared him for all the scenarios. Best case would be late second or third. But he would also have to be mindful of the worst:
At 6-2, 220 pounds and coming off a big senior year for a weak Notre Dame team after a not-so-good junior year, Ndukwe didn't quite know what to make of it. His brother, Ikechuku, a Northwestern offensive lineman, had gone through the process undrafted two years before.
So Chinedum decided to keep the weekend mellow. No blowout at the family home in Dublin, Ohio on the outskirts of Columbus. All four kids were there. Ikechuku was on break from the Ravens. Ezinne, the youngest, only girl, and at the time a Notre Dame freshman, arrived as did the oldest, Kelechi, a naval lieutenant who has served on the ground in Iraq. They joined their parents, Stephen and Nnenna, natives of Nigeria, as well as one of Chinedum's close friends.
Stephen Ndukwe, a mechanical engineer making the transition from running the show in auto plants to running his own consultant company, wasn't exactly one of those Jets fans watching the draft in New York.
"My dad was a little more interested this year than he was when my brother was in it," Ndukwe said. "He couldn't understand why he just didn't go get a job and he doesn't think I'm doing anything right now."
Even though the Ndukwes knew Chinedum wasn't going in the first round, there was a bit of festive atmosphere because his close friend from high school and college, quarterback Brady Quinn, was expected to go early and maybe even be the No. 1 pick.
But even that brought some anxiety. Ndukwe wondered to his friend if going to New York for the draft was a good idea. He remembered how bad it was for Aaron Rodgers to sit there for nearly the entire first round in the glare of the cameras as he slipped into the late first round.
"That was a blood bath," Ndukwe said. "But (Quinn) had a chance to make some money off some marketing deals and that worked out for him. And he was lucky the commissioner brought him into his own private room."
That happened when the Dolphins passed on Quinn at No. 9, and when Quinn sent Ndukwe a text message that said, "It's going to be awhile now," Chinedum pumped one back: "I'm here for you buddy."
When Quinn went to the Browns at No. 22, Ndukwe thought it was a great fit because Cleveland didn't have an established quarterback and even though his friend had lost millions of dollars, he offered, "It's hard to feel sorry for the kid."
With Quinn safely in Cleveland, Ndukwe started thinking about the late second. But little did he know that his wait would make Quinn's experience look like a grade-school recess.
---
*The Bengals didn't have a pick in the third round, the last act of Saturday. But they stayed in the draft room keeping track of which teams picked which players so they could set the board for rounds four to seven on Sunday.
While Ndukwe primed for the second, secondary coaches Kevin Coyle and Louie Cioffi were still savoring the selection of Michigan cornerback Leon Hall in the first round, for once the perfect storm for the Bengals even though they were mired at No. 18.
But with Williams in the last year of his deal, they quickly turned to thoughts of a safety, possibly in the fourth round if they could coax some guys through the third.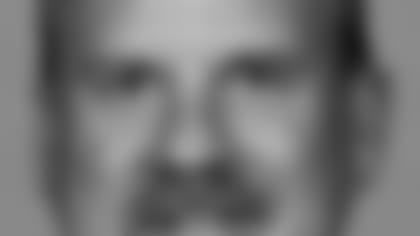 "As a coach, it's hard to stop watching the draft once it gets going because even if you don't have a pick in a round, it affects what you're thinking and what other teams are going to do," Coyle said. "When there are about eight to 10 picks to go until you go, you've got five or six different names and you prioritize according to that fit."
As director of football operations Jim Lippincott put a black magic marker line through each player selected, Coyle and Cioffi, the native New Yorkers, were smiling, at the end of the third round as if A-Rod were up with the bases loaded.
White and Ndukwe, safeties they had given almost identical grades of 3C (late third round) were still there. Cioffi, who had gone up to Dublin's Coffman High School to work out Ndukwe, phoned to remind him how much they liked him and that something could happen tomorrow.
"How could you not like the kid?" Cioffi asked. "Great kid. Great family. Big kid. Smart. Degree from Notre Dame."
When the Bengals convened Sunday morning, Coyle thought one of them might be there, but not both. After Tampa Bay took Syracuse cornerback safety Tanard Jackson at No. 106 and the Raiders raised some eyebrows taking University of Cincinnati cornerback and workout phenom John Bowie at No. 110, White and Ndukwe were still there and the Bengals figured now was the time to fill the safety need.
Lippincott, who made the school visit to Notre Dame, also thought well of Ndukwe, as well as White, and while the scouts offered their takes, Coyle and Cioffi talked abut how each would fit on the roster in '07 and in the future and how they would impact their other players.
Both would be factors. If not in '07, soon. Ndukwe was big, but White had range. Ndukwe had the great brains, but White had also called out looks in a complex TCU defense.
"This one was a close call," Coyle said.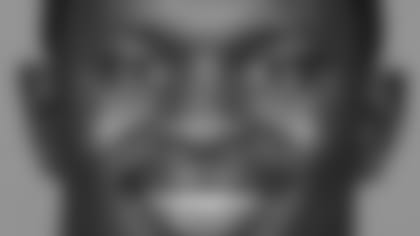 Although Bengals president Mike Brown had the final say, he sees himself as a moderator rather than "The Decider," and puts a great deal of stock in what coaches say on the floor.
"In the end, I think it came down to Marvin could give us a little bit more flexibility because he could play free safety," Coyle said.
After he spoke to White, Cioffi called Ndukwe "because I figured he'd be down," he said. With Hall and White in the fold and the Bengals having four more picks, Cioffi figured they had their fill in the secondary. And besides, he thought, Ndukwe would be gone by the time the Bengals picked in the fifth.
"You could tell it was getting somber at his house," Cioffi said.*
---
Ndukwe slept for only about an hour Saturday. While his family rented DVDs and watched movies, Ndukwe either stayed in his room talking to his friend, or walked around the house, rummaging around the refrigerator for the wine they had bought for the occasion.
Stephen Ndukwe, who sleeps about three hours a night his son says, was up at 6 with coffee and the paper.
"Don't worry; get some sleep," Stephen told him. "What's the worst thing that can happen? You've got a Notre Dame degree. If I was running a company, I'd hire you tomorrow."
But there was 'ol Purple Tights going to Cincinnati. Then he got a phone call from Arizona. The Cardinals didn't have a fourth-round pick, but they were going to take him in the fifth. Keep the phone on, they said.
But when the Cardinals chose wide receiver Steve Breaston in the fifth, he threw up his hands, left the living room and went upstairs to his bedroom.
It got worse when his backfield mate, Notre Dame corner Mike Richardson, went in the sixth round to New England.
"I couldn't figure it out. I kept thinking, 'What did I do wrong?' " Ndukwe said. "It's funny, I could hear whispering even in my house. I could hear my brother talking to my father. 'Did he not work out? Did he make someone mad?' I mean, this is all I'd done for two months. I'd left school to train. I ran a 4.49 at the combine and that had to be one of the fastest times for a safety.
"I'd walk into a room and people would stop talking. Or they'd change the subject. 'Hey, are you looking forward to graduation next week?' "
---
*The Bengals turned from defense in the fifth and went for the young backup quarterback to develop behind Carson Palmer and took Nevada-Reno's Jeff Rowe. Now it looked like they would concentrate on depth on both lines. With the secondary taken care of and a big D-lineman looming in the sixth in Oregon's Matt Toeaina, Cioffi called Ndukwe again.
"Just to keep him warm in case he was going to be a free agent," Cioffi said. "I didn't mention that to him. He was pretty down. I told him we could still do something late in the draft, but I just didn't think we were going to take another one and I didn't think he would be there for very long."*
---
Suddenly. with about 15 picks left in the draft, Ndukwe's phone started to blow up. Teams looking to sign him as a free agent. Notre Dame head coach Charlie Weis urging him to sign with the Colts because Indy GM Bill Polian was telling him he'd back up Pro Bowler Bob Sanders. Feinsod, his agent, telling him to hold off on Indy as he looked at teams' depth charts. The Saints were offering five grand to sign 24 hours after his buddy texted him when he missed out on $30 million.
And to heck with Arizona, one of the teams trying to click in on his phone.
With his cell phone in one hand and the house phone in the other, Ndukwe was trying to make life decisions even as his brother's cell blared incessantly.
"Somehow they got his number," Ndukwe said. "At that point, I almost didn't want to get drafted. I know it sounds like a jerk. But I certainly didn't want to be 'Mr. Irrelevant' (the last pick). I just had so many emotions. I love my head coach, Charlie, and I didn't want to get on the wrong side of him, and I'm trying to listen to my agent. I never once thought before this started I'd be a free agent."
He looked up and saw another teammate, guard Dan Santucci, go to Cincinnati early in the seventh round.
"I was happy for Dan, but I just knew that I was better than a seventh-round pick."
---
*With the impact of Rich Braham's retirement settling in, the Bengals wanted a young player at center behind veterans Eric Ghiaciuc and Alex Stepanovich. Santucci hadn't played much of the position at all, but he was smart, tough, and had the build.
Now the Bengals were down to their last pick, No. 253. There were more crossouts than names left. Video directors Travis Brammer and Kent Stearman were starting to break down the draft room and getting ready for rookie camp.
And the guy the Bengals almost took in the fourth round was, just like in the movies, still there.
"Even though he had the top grade of anybody left, there was still discussion," Coyle said. "Did we already have a guy like that and did we need bodies someplace else?"
But the grade carried the day.
"The last two times I called him, it had been pretty grim. When I called him to tell him we'd picked him," Cioffi said, "it was like a parade."*
---
Ndukwe, two phones in hand and endless possibilities swimming through his mind, just broke down. But first he asked Cioffi, "What took you so long?"
Then Cioffi put head coach Marvin Lewis on the line.
"He couldn't say my name," Ndukwe said. "He said, 'Ch-, Ch-, your long wait is over.' I think they just slapped a piece of paper in front of him and said, 'We're taking this kid.' "
Lewis knew more than that, he can be assured. But even assistant public relations director P.J. Combs, the Pope of Pronunciation, didn't know how to say it yet.
"I started bawling," Ndukwe admitted after he got off the phone with Lewis. "There were just so many things going on. I was definitely cross transferring.
"It's a process I don't wish on anybody. It was frustrating because I didn't have the decision in my hands. It's why after I'm done playing ball I'm going to run my own business."
He didn't go out Draft Night. Too drained. Quinn would text congratulations out of his media swirl in Cleveland.
Who knew that a few months later at Paul Brown Stadium, Quinn would be the footnote when Ndukwe helped knock the Browns out of the playoffs with an interception late in the first half of the next to last game of the season?
Now, another few months later at PBS, Ndukwe sees kids that looked like him coming in for physicals, interviews and workouts. The frustration and emptiness of Draft Day well up.
"It excites me to see the people coming in here. It keeps motivating me," he said. "I want to tell them, 'No matter what you do, fellas, no matter what you do, what you say, all those interviews, nothing matters. Where you're going to get drafted is already set in stone. People already know. It's just when you get here, you've got to take advantage of the opportunity you've been given.' "
He's not going to watch this year.
---
*At some point, maybe before the rookies showed up, Coyle and Cioffi were looking at each other, wondering, how could they have this kid going so high and nobody else took him?
"Boy, did we really screw up evaluating him? We never thought we did," Coyle said. "But the way he came in and has played thus far validated our original evaluation of him. Look at his productivity. He had more production than most rookies. Yeah, 252 picks passed over him, but you have to go by fit for you. His game. His character. Ideally, the guys you've got targeted are your type of players and we were fortunate to get two guys that do."
Who's got the next Ndukwe?
Can A-Rod go back to back?*