The Bengals are among the NFL's best at preventing big plays since George Iloka has been in the lineup.
He may get that calm letter-of-the-law knowledge of the playbook from his father, a corrections officer for the state of Texas.
And he may have got the strength to play 16 games despite an AC joint injury that required shoulder surgery this offseason from his mother, a Houston pediatric nurse that can still carry him on her back if asked.
But one thing is for sure. George Iloka believes, "Everything I am comes from my parents. Both of them."
What Iloka is: the Bengals' sixth-year safety (the most experience of any AFC North starting safety with his current team) who symbolizes how the Bengals have become one of the NFL's more consistent defenses over the past decade with stay-at-home continuity. If they weren't ranked in the top ten in total defense in 2009 and from 2011-13, then they've been ranked in the top 11 in scoring from 2014-16, including the franchise scoring record in 2015.
They've done it with smart, reliable, punch-the-clock grinders like Iloka on a depth chart where the only first-round defensive picks in the last nine drafts have been at cornerback. Their current Pro Bowlers up front are a second-round pick and a fourth-round pick. Their play-making linebacker who once led the NFL in tackles is a college free agent. Their Pro Bowl selections in the secondary have been players cut or traded from other teams.
And there is Iloka, the man secondary coach Kevin Coyle has dubbed "The General," because that's what he does. A fifth-round draft pick in 2012 (courtesy of the trade for the last first-round non-cornerback in linebacker Keith Rivers), Iloka is heading into his fifth season as a no-nonsense starter now secure as the secondary's commandant and a member of the Joint Chiefs with linebacker Vontaze Burfict and Adam Jones.
"It's the old cliché," says safety coach Robert Livingston. "The safeties are the quarterback back there, but it's true. George is a tremendous calming influence who gets everybody lined up and makes sure everyone is on the same page."
Don't let the eyes glaze over on that talking point. Yeah, yeah. Everyone always talks about them drafting a play-making safety high, but this is a defense run by a coordinator in Paul Guenther who believes more NFL games are lost than won. So, like all good generals, Iloka takes the last line of defense seriously. Especially the way the Bengals grind on you.
"If you make a mistake playing that positon, bombs go off," Livingston says. "If the defensive tackle is out of his gap, the only people that know are him, the coordinator, his position coach, and maybe his mom. But it's always (the safeties) they're talking about in the stadium."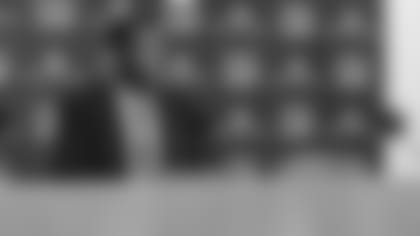 After he signed his extension last year, Iloka deployed press coverage.
In the end, at safety, you have to gauge the plays that are stopped as well as the plays that are made. According to Elias, since Iloka became the starter in 2013 opposite Reggie Nelson the Bengals have allowed the fourth fewest plays of at least 40 yards with 38, behind only Seattle (26), Denver (27), and New England (34) and the third fewest pass plays of 40 with 28 behind only Denver (21) and Seattle (23). Don't think this is a big play league? Is it any coincidence all those teams have been perennial play-off clubs? 
"It's a lot easier to come back from a six or eight yard play than 60 or 80 yards," Livingston says.
In the middle of it all is the 6-4, 220-pound Iloka who Livingston says still has notes from his rookie year and always sits in the front of the room with questions at the ready. Guys like cornerback Darqueze Dennard kid him about having an opinion on everything from Pittsburgh to Paris and even "my girl asks me why I'm arguing and I tell her I'm not arguing I'm just giving my opinion."
"He's a very black-and-white guy," Livingston says. "He knows exactly what it says in the playbook because he studies and he has learned it. Because that's what he's made his brain do."
Like A.J. Green at wide receiver, Iloka and Adam Jones are straddling a transition of sorts in the secondary from the Nelson-Leon Hall-Terence Newman days to the Dennard-Dre Kirkpatrick-William Jackson-Shawn Williams depth chart.
"He's a general back there. He makes us all go," says Williams, the safety opposite Iloka for the second straight season.  "He's a smart one who keeps us all on the same page. When it gets chaotic he's the one that kind of calms us down and gets us back on page. Very smart. Very smart."
But it wasn't always like that. For a time in that season of 2013 when he first started Iloka was very much a buck private trying to earn his stripes for the Stripes. On the corner that Opening Day in Chicago were Newman and Hall and about 250 NFL starts. When Hall blew out his Achilles a month later, here came Jones and his seven NFL seasons. First-round picks all. It seems like the only place where you can't survive a credibility gap these days is an NFL secondary.
 "The minute I got here Coach (Marvin) Lewis said they want their safeties to make the calls," Iloka says. "It comes with experience and respect so they listen to you and trust what you're doing."
When Iloka made one of those checks, one for which he was responsible, he remembers Newman and Jones pushing back. "No, no," and Iloka thinks that may have been a turning point for him when he pushed back.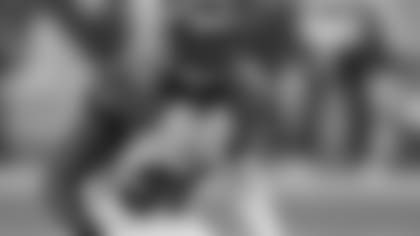 Shawn Williams moves into his second year as a starter opposite The General.
"Wrong or right, I'm in this defense. I'm starting. If I make a check, let's roll with it," Iloka recalls of the conversation. "We can't be back there having a full-on discussion and they're about to snap the ball. There comes a point in every safety's career, especially the way we run our defense, where you have to earn that trust. If you're messing up consistently, no one is going to listen. That means the onus is on you to make sure you're in the playbook. Make sure you're on the Ps and Qs so guys trust you right or wrong … It's a trust and credibility thing. They had to build their trust in me and I had to gain credibility."
The Bengals finished third in total defense that season while winning the AFC North. Trust earned.  But he hasn't stopped there. Livingston, who joined the Bengals personnel department for the Iloka draft, puts him in some high company.
"In terms of personality and knowing the defense, George is a Leon (Hall) type of player," Livingston says. "'Hey George, how do we play this?' And he can tell you.  "When he's the old guy in the room (at 27), its' a fun group to be around. It's a young energetic group."
Iloka is a good fit for Livingston's room. If Harry Potter has the Chamber of Secrets, then Livingston chairs the Den of No Secrets. There were no punches pulled in the first four games of last season, when they allowed five passes of plus-40. No coincidence it was their first four games without Hall and Nelson on the roster. Not to mention Livingston's first year with the secondary and Coyle's first year coaching everybody but Jones.
"Candidly, I take as much responsibility as anybody," Livingston says with safety candor. "Shawn was new. I was new. I think as the year went on people got more comfortable. You play off each other. You know other people's strengths and weaknesses and you kind of build off that."
They gave up three passes of 40-plus the rest of the way.
And it goes beyond that as Iloka pulled Jackson aside this week to let him know how to play a certain coverage with a tip that's not in the playbook.
"There are things in there you don't really talk about," Iloka says. "It's just from playing with a guy. There's stuff that me and Dre know that Willie and I don't know … 'This is how we play it. I know that's not what they're saying, but this is how we play it.' Dre and I have that kind of rapport now. That's all that was last year."
Since Iloka has been in the same system for so long, Livingston finds him a great resource. Borrowing a page from defensive coordinator Paul Guenther's tip sheet, Livingston has his players install coverages to the group.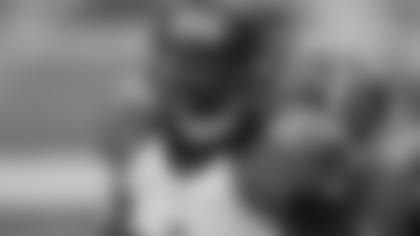 No current AFC North starting safety has more starts with their team than Iloka.
"Even though there's only seven of us, getting up and having to talk in front of the group and present it is a great way to learn and George can spit it all back," Livingston says.
Now that he's in his second season with his core guys, Iloka, Livingston says, is beginning "to spread his wings." This kind of continuity just doesn't grow on trees. According to the AFC North depth charts supplied by Ourlads.com, Iloka has started the most games at safety with his team in the division.
The Ravens have two unrestricted free agents, one from this year in Tony Jefferson and one from last year in Eric Weddle. The Browns just traded for a starter on Thursday when they acquired Calvin Pryor from the Jets to team with Ed Reynolds, a practice squad player pickup from the Eagles last season. There's also Michigan rookie Jabril Peppers trying to make the transition from linebacker. And the Steelers start 2016 second-round pick Sean Davis to team with Bengals' public enemy No. 1 Mike Mitchell, the closest to Iloka's 60 starts with 48.
"As a veteran guy he knows what it's supposed to look like," Livingston says. 'He's been a part of some really good defenses. If it's not right, he knows it and lets you know."
Iloka is counting on the continuity carrying the opening part of the season.
"We need to pick up where we left off," Iloka says of 2016. . "And I think we can do that. We should come out better this year than last year."
Livingston's black-and-white guy may have an opinion on politics, movies, basketball. But he'll save it for Twitter. Even then he's reluctant to post about politics because everyone is so polarized and not budging.
"I say what I say," Iloka says. "If I feel like engaging, I'll engage back," Iloka says. "I won't speak on certain subjects in certain settings. If we're in football down here, l 'm not going to talk about politics. I'm going to keep it football. Twitter is like my thing. It's my space."
But he'll prove his point. He remembers joking around with "my girl," last year in Houston when he said, "my mom can carry me on her back, why can't you?' She said, 'No she can't.' And my mom carried me on her back. Walked me like five, 10 yards.  I'm about 220 and she's small. Just strong."
Which is exactly what Iloka is giving the Bengals. Strength through reliability and experience. He may not be carrying them on his back, but he's got their back.
Cincinnati Bengals host OTAs at Paul Brown Stadium Practice Fields.