Monday was just the 24th day this century the Bengals haven't had a head coach. So this isn't just the final Bengals.com awards assembly in the Marvin Lewis Era. These are the names the new coach needs to coalesce around his message once he convenes off-season workouts at Paul Brown Stadium as early as the first week of April.
With Baltimore ushering in a new era under general manager Eric DeCosta and quarterback Lamar Jackson, Pittsburgh trying to stave off the end of Big Ben's run without Le'Veon Bell and maybe Antonio Brown, and the Browns looking for their eighth head coach since the Bengals hired Lewis, the AFC North is as open as it's ever been. The Bengals don't need a re-boot or a re-build, but a re-affirmation.
MVP: Running back Joe Mixon
Mixon heads into his third season with the AFC rushing title, but more important than his 1,168 yards are the intangibles he displayed while becoming a locker room leader. There's no question he'll play hurt after grinding for 84 yards in a win over Baltimore when he got his knee clipped badly enough on one of his first carries that he needed surgery. He only missed two games after a knee scope and came back with a 93-yard game as well as an alert 18-yard touchdown catch on the first play of the fourth quarter that saved them after they were down 17-0 to the Dolphins.
He not only said all the right stuff when the losing started and they weren't exactly feeding him, he was there when they needed to feed him. In the last four games, the first four games they've played without both wide receiver A.J. Green and quarterback Andy Dalton, he had 18 percent of his carries and 35 percent of his yards against nine- and ten-man boxes on five yards per carry. Including the Nov. 25 game Dalton went down with an injured thumb, Mixon racked up exactly half of his yards on 5.4 yards when they pretty much knew he was "The Man."
Despite missing two games, Mixon had the eighth most carries in the league with 237. Four guys who had more were in the playoffs and two of them (league-leader Zeke Elliott with 304 and Todd Gurley with 256) are facing each other this weekend in Los Angeles in a divisional game. No matter if the next coach is a hot offensive mind or not, he can affix the number 275 to Mixon's carries and go from there.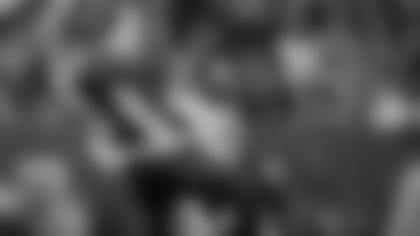 OFFENSIVE PLAYER OF THE YEAR: Wide receiver Tyler Boyd
He did exactly what a receiver in his third season has to do. Blossom. And did Boyd ever with a 1,000-yard season despite missing the last 10 quarters of the season. He certainly proved he was more than a slot receiver. At least profotballfocus.com had it that way, rating him the 11th best receiver in the league, a spot ahead of Green (a high mark for Green even though he missed half the season), as well as such luminaries as Mike Evans, Tyler Lockett and JuJu Smith-Schuster. Not to mention Marvin Jones and Mohamed Sanu. Despite having his season cut short with an MCL sprain, Boyd had the third most yards in the slot, according to PFF, with 733.
Boyd showed off his Western P.A. football savvy with innate instincts to get to the sticks. He finished tied for 11th with 24 third-down catches in a nice grouping with Colts wide receiver T.Y. Hilton and Chiefs tight end Travis Kelce, which repped 32 percent of his 76 catches. This guy loves the big situations. Forget fourth-and-12 in Baltimore. He set up Green's last-second winning TD in Atlanta this season in that 16-play drive he converted two fourth-downs. If Green stayed healthy, it would have been the only year other than 2006 they had a 1,000-yard rusher teamed with two 1,000-yard receivers. Not a bad way for the new guy to start crafting his offense.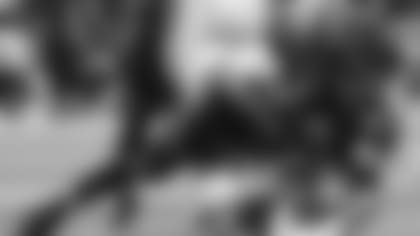 DEFENSIVE PLAYER OF THE YEAR: Defensive tackle Geno Atkins
Mr. Obvious here, since Atkins is the team's only Pro Bowl starter. Here's another nice building block for the new guy. With 10 sacks Atkins, enjoyed his third double-digit sack season of his career and his seventh Pro Bowl. Hall of Fame stuff with 71 sacks in nine seasons. They'd like to get him more, since seven of his sacks came in three games, he had just four since Oct. 7 and it's always a surprise when an interior player gets more sacks and three tackles (the 49ers' DeForest Buckner with 12 and the Eagles' Fletcher Cox and Seattle's Jarran Reed with 10.5 each) had more.
But there were reasons Atkins didn't have a dozen or more and why he should go off next year in the second year of a new deal if they're healthier around him and more productive on offense. Atkins lost his effective back-up, Ryan Glasgow, early in the season (starting a string of five back-up linemen going on injured reserve) and things got tougher when they lost one of their best edge rushers in Carl Lawson for half the season. And in the last half of the season, the Bengals rarely had the lead in a year they had the ball just an average of 27:27, the second lowest time of possession under Lewis. The PFF numbers show how Atkins' ability to rush in games they trailed or had a lot of third-and-shorts was curtailed. Among NFL tackles, his 466 pass-rush snaps were significantly behind Cox (572) and Buckner (507) and one behind Reed.
CO-SPECIAL TEAMS PLAYERS OF THE YEAR: S Clayton Fejedelem and WR Alex Erickson
Fejedelem ended up two shy of last season's 15 tackles, but moved up the Pro Bowl rung to first alternate showing you how much respect he has garnered around the league in his third season because he's not getting a lot of fan votes. Not only that, look at the respect in his own room, where they voted him a captain before this season.
Fejedelem had to shoulder a lot more as the season went on because of the avalanche of 18 players that went on injured reserve and squeezed special teams to the max. But his leadership helped hold the Bengals kicking game together and kept them in games with field position when they didn't have time of possession. They finished fourth in drive start and 13th in opposing drive start after they hovered around the top ten most of the year.
Also in his third season, Erickson kept them in a number of games as the NFL's fifth most prolific kick returner with 26.2 yards per return. He broke open their only post-bye win over the Raiders with two big ones in a season he shared the league lead for attempts with 40. That came two years after he won the AFC title as he begins to move up the Bengals all-time list. This year he moved past Brandon Bennett into fifth place with 2,522 yards and is 15 returns away from passing Eric Ball into fifth place for total returns.
Of course, they hope he never comes close to 40 chances again and they hope he gets more than the 20 punt returns after he had a pesky 10.6 yards per this season, good for ninth in the league. He's rapidly becoming one of their most seasoned returners after winning the job as an undrafted rookie in training camp of 2016. With 87 career punt returns, he needs just a dozen to pass Pro Bowlers Tommy Casanova (91) and Adam Jones (98) on the club's list.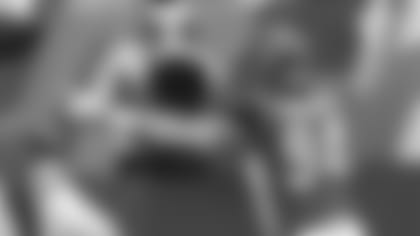 ROOKIE OF THE YEAR: Defensive end-tackle-safety-fullback Sam Hubbard
A real battle with Hubbard, a third-round pick, and second-rounder Jessie Bates. Despite suffering through the worst defensive season in team history, these two guys made statements about their big futures and take the edge off the numbers.
The Bengals took Bates with the 54th pick, the earliest they've taken a safety since Madieu Williams with the 56th pick in 2004, and it paid off. Bates not only had three picks, but he became the first rookie since linebacker Vontaze Burfict in 2012 and the first safety since Sam Shade in 1997 to lead the Bengals in tackles with 111.
But Hubbard, the kid next door from Moeller High School who moved in so quickly, has to get it in a first season they asked him to do it all but polish the AFC trophies in the lobby. He divided up his 507 defensive snaps among tackle and end (as well as deep safety to defend Hail Marys), played 12 snaps as a goal-line fullback and some of his 232 snaps on special teams led to huge plays like Fejedelem's blocked punt in Cleveland and Erickson's 77-yard kick return in the win over Oakland. When injuries took out tackles like Glasgow and Josh Tupou, Hubbard did a nice job inside. But his future looks to be at end, where he schooled Raiders' first-round tackle Kolton Miller for two sacks.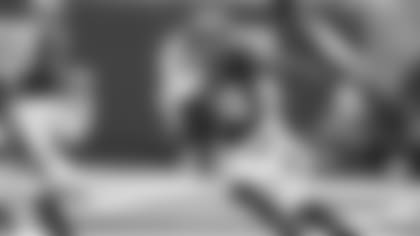 COMEBACK PLAYER OF THE YEAR: Safety Shawn Williams
It's not that Williams got hurt dramatically in 2017, although he did miss five games with an assortment of ills. And it's not like he had a sub-par year in 2017. But Williams had such a good year this season with a career-high five interceptions to go with 108 tackles, just three behind Bates, that it was so much better than the year before. He's the offensive version of Tyler Boyd.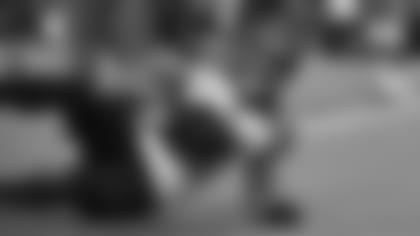 AUDIE MURPHY RED BADAGE OF COURAGE WINNER: Tight end C.J. Uzomah
Uzomah began the year working with Tyler Kroft and Cethan Carter behind Tyler Eifert in offensive coordinator Bill Lazor's plethora of tight end formations. Bad year for multiple sets. Carter, a special teams maven, went on IR before the season. Eifert went on IR in the fourth game and Kroft never played again after playing in five games. So it was left to the fourth-year Uzomah and he hurt his shoulder with six games left, but never wavered. He probably couldn't comb his hair but he knew he had to pretty much play. Here's a guy that manned up for 837 snaps after playing a total of 770 in his three previous seasons. Uzomah ended up with a career-high 43 catches, 439 yards and three touchdowns. But the thing is, he gutted through the pain following many of those numbers.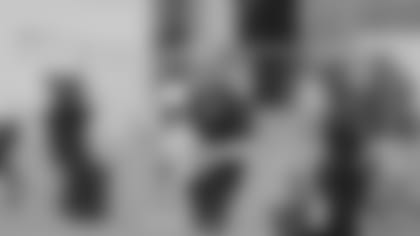 ASSISTANT COACH OF THE YEAR: Special teams coordinator Darrin Simmons
Fittingly it goes to one of the assistants (tight ends coach Jon Hayes is the other) that was with Lewis for all 16 seasons. But you wouldn't have called it at the bye after eight games. Not after a punt return for a touchdown, a blocked field goal, a blocked punt, a couple of punt deflections and staggering number of penalties. It was arguably his worst stretch here.
Simmons would never calm down from the penalties that never seemed to stop, but he and assistant Brayden Coombs survived a vicious onslaught of injuries to forge a top 10 season. Which is amazing when you consider seven starters went on injured reserve along with eight rotational players that also helped in the kicking game. Not only that, they started the season as one of the two youngest teams in the league.
But Simmons showed why, according to reports, they wanted to talk to him about the head coaching job and why, if he doesn't get it, the new guy will no doubt be heavily lobbied to keep him. Remember, Simmons is a huge reason why Lewis was able to change the culture so quickly. The year before they arrived, the Bengals had three punt returns and a kick returned against them for touchdowns, as well as a blocked punt.
This season the kids responded well enough to Simmons after the early disasters that they finished 10th in the compilation of the NFL's ten major special teams rankings: for and against punt return, kick return, gross punt average, net punt return and field goal percentage. Helping along the way was safety Brandon Wilson's nine tackles as he and Fejedelem emerged as a formidable tandem while the speed they picked up in the last three drafts started to surface.
It helps. Six of the top 10 in those categories (New Orleans, Kansas City, Baltimore, Indianapolis, Los Angeles Rams, New England) made the playoffs.