GEORGETOWN, Ky. - Jeff FitzGerald tinkers with race cars and molds NFL linebackers.
With Keith Rivers in camp, now he's got a little bit of both because the guy fits the factory specs for the middle lane of breakneck, careering up-on-the-wall football known as defense.
Call Keith Rivers "The Blueprint."
"He fits the criteria almost to a tee," said FitzGerald after he worked Rivers in pads for the first time Wednesday morning.
FitzGerald, the Bengals new peppery and seasoned linebackers coach as well as a part-time instructor for the Richard Petty Driving Experience, imagines a scale of 1-10 in the different categories that make up linebacking.
K. RIVERS REPLICA JERSEY
[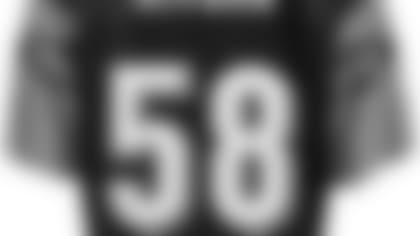 ](http://proshop.bengals.com/istar.asp?a=6&id=7009A-BG45!REEB)
$80
"There's usually an imbalance somewhere and that's OK because imbalance is not a bad thing," said FitzGerald, who has coached Ray Lewis' death ray intensity and Terrell Suggs' rubbery athleticism during his 15 seasons on the job. "But from top to bottom, Keith is even keeled. His numbers would look pretty good across the board.
"Those things don't make a guy a great player, but when you look at things initially, you like those tools. You like a guy that's got good size. A guy at the WILL linebacker position that plays typically between the 238 to 245 (pound) range. Speed is always a great asset at that position. But most of all a guy who can think, learn the system and have football make sense to him from a schematic and a concept standpoint. Good vision. Good movement skills. Great heart."
But even though the 6-2, 241-pound Rivers fits the specs, it is still only paper.
"It's up to him," he said, "because there are guys that don't have some of Keith's qualities and they're great players."
The Bengals know it's also up to them because they'll decide how to use him and with whom. Even Rivers acknowledged it's too early to know exactly what his role is.
"Hope so," he said, when asked if he'll be a playmaker. "Right now I'm just trying to figure it out and get it right. We'll see."
Spoken from the textbook. He's got the degree from USC. He's got the thousands of big-time college snaps and his school's legendary No. 55. For a kid that turned 22 the week of rookie minicamp, there isn't anything he hasn't already seen.
Leave it to a Michigan alum, middle linebacker Dhani Jones, to put the right hit on it. "At a fine institution like USC, they breed individuals that understand the pressure, that play with pressure and can apply pressure," Jones said. "They're smart football players that understand and love the game. Know how it's to be played."
Or as head coach Marvin Lewis reads it, "I think it's pretty true that most of the guys who have graduated from college become successful players. Particularly when they're high picks, because they have taken care of business on and off the field. They generally have a higher success rate at anything they touch in life, and Keith would fall into that category."
The Blueprint had a pretty typical first practice Wednesday morning. Defensive coordinator Mike Zimmer corrected him on one misalignment and FitzGerald went over his shoulder placement during the tackling fit drill.
"We're not looking for chest to chest," FitzGerald told him.
And the old questions on the day of a rookie deal, especially one ending in a 12-practice holdout.
"Right away from day one, huh," he said when asked about the business side.
In the end, was the holdout good business for Rivers? He's not that far behind given that he made all the spring workouts, he's playing the same position he did in college, and it's a linebacker role. And, according to reports, he gets $15.6 million guaranteed, which is more than a 10 percent hike over No. 9 in 2007.
Of course, it all depends when the guts of all that was on the table to determine if the holdout paid off. But his agents certainly got him a good deal.
And, certainly the team's compromise of a voidable year that shrinks the $23 million deal from six to five years reflects the Bengals thought it was good business to get one of their defensive leaders in here before the season got any closer without giving away the store.
Mike Florio of ProFootballTalk.com observed on his pages Wednesday morning that there was some give and take:
"The Bengals kept the contract from featuring the ridiculous increases we've seen this year in the sixth and seventh slots; but they'll still pay a lot more for Rivers than the Pats will pay for (Jerrod) Mayo (at No. 10). In the end, Rivers will potentially earn more than $5 million more than Mayo over five years.
"Mayo received an increase in the neighborhood of eight percent over the 10th overall pick in 2007, and the Bengals believed the same increase should apply to Rivers. (Frankly, we agree - eight percent is a more-than-fair increase, given that the salary cap increased by less than eight percent from 2007 to 2008.) "
But on Wednesday, Rivers went to work like he had no guarantee of anything.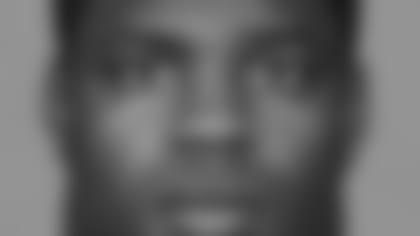 "Just keep on motoring. Get in the film room and watch today's practice and correct my mistakes," Rivers said. "The biggest thing is not to take any steps backward. Keep taking big steps forward."
Rivers admits the 22 practices he logged between rookie camp, the voluntary camps, and mandatory minicamps before Wednesday made things easier. He's familiar with his teammates and the system, but "it's still a little different just for the fact I haven't had the pads on and I have been gone and these guys been jelling and they have been working together to get things right," he said.
Rivers doesn't think he's too far behind. He's been working out in Cincinnati where there have been 'a few scorchers," and FitzGerald said you can tell.
Rivers had a little help from his friends on defense in the last 10 days, namely guys like end Frostee Rucker, and tackles Pat Sims and John Thornton. At the end of some days, they would text him about what was being installed and he'd check it out in his playbook.
Dhani Jones may have already supplied the defining story of Rivers' rookie season by painting a scene in the linebackers room Tuesday night shortly after he signed.
"He had just came in and said, 'I know what that call is,' " Jones said. "I said, 'How do you know? We didn't call it out yet.' He said, 'I can tell what it looks like on film.' He's aware and he's understanding. He's not a first-round draft pick for nothing. He didn't go to Michigan, he went to USC. That's all right."
When it came to texting, Rivers didn't mention the name of Brandon Johnson, the guy that played so well taking Rivers' spot on the depth chart. Johnson won't have it for long, but he will no doubt help and FitzGerald thinks the Bengals may have found a guy that can be on the field with Rivers in certain packages.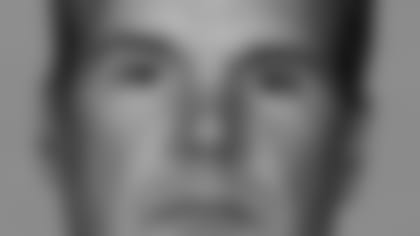 "This has worked out really well for everybody as well as Brandon," FitzGerald said. "He showed us something. It's not like he's going to go on the shelf by any stretch of the imagination. As a matter of fact, we've got to try and get him on the field some kind of way."
FitzGerald is talking specialty packages because Johnson isn't the kind of guy that could move to the other side and play the classic SAM backer over the tight end. But FitzGerald can envision three linebackers playing on the second level and somebody else on the tight end in the right formation.
"The three best linebackers are going to play," FitzGerald said. "Brandon Johnson is a candidate to be one of the three best."
This was a heck of a day for the 48-year-old FitzGerald. Here's a guy that has coached NFL linebackers since the early '90s and a few years ago sent everyone of his starters in Baltimore to the Pro Bowl. And Wednesday was the first day he actually worked with a rookie first-round linebacker in pads.
Not only that, another rookie, this one from the IRL named Jaime Camara stopped by practice to visit him and kicker Shayne Graham to promote his appearance at Kentucky Speedway this weekend. Graham got a chance to bust FitzGerald about beating him when the team had an outing at a Cincinnati speedway back in June.
And FitzGerald thinks The Blueprint is on the fast track, too.
"The expectations are high and I really feel like they're going to be met in a very short period of time," FitzGerald said.
FitzGerald picked his foot up off the ground before jamming it back down.
"Same thing," he said of his two current passions with Rivers running through them.
"Pedal all the way down."