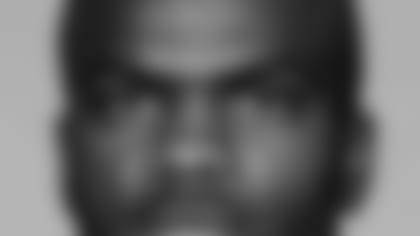 Anthony Wright sees no changes in the Ravens defense and John Thornton sees a big one in their offense as the Bengals prepare for the first of two 2006 AFC North title games.
They are two guys that should know. Wright, the Bengals backup quarterback, started 14 games for the Ravens, including last season's 21-9 loss to the Bengals. Thornton, the Bengals' three-down defensive tackle, went to three playoffs in Tennessee with McNair as the Titans quarterback.
"He's been around the block; he knows how to play," Thornton said. "They look a lot more confident."
It pits the two defenses with the most turnovers in the NFL since the 2003 season and is a reunion at the site of Bengals quarterback Carson Palmer's coming-of-age game in 2004 in which his 24 fourth-quarter points sent the Ravens on an 8-13 spin.
But the Bengals are the ones reeling now with the Ravens pulling out of the funk with a 5-2 start and one-game lead on a 4-3 Bengals team that has lost three of its last four.
So what else is new? The Ravens defense nearly outscored its offense last week in a 35-22 win at New Orleans, and with offensive coordinator Jim Fassel exiled Baltimore is pounding running back Jamal Lewis again.
"They've got a lot of number one draft picks over there," Wright said. "If that side of the ball goes down, that would be pretty much the entire franchise. They've invested a lot in their defense."
The Ravens have been drafting since 1996 and of the seven first-round defensive players, four are still with them and the headliner remains that first one from 1996, middle linebacker Ray Lewis.
Baltimore leads the NFL with 22 turnovers (tied with the Bears), is No. 1 against the rush and third overall. Under current Bengals head coach Marvin Lewis six years ago, Lewis led the Ravens defense to the Super Bowl title playing behind tackles Tony Siragusa and current Bengal Sam Adams. Now it is former Bengal Kelly Gregg and first-rounder Haloti Ngata.
"He's playing in a different system, but he still wants to be the best, he still wants to be great," Wright said of Lewis. "People say he's slowing down, but I don't really see him slowing down. ...They do a lot of different things that confuse a lot of people." Palmer has always been able to generate points against the Ravens. Since he took over, the Bengals are 3-1 against Baltimore, including three straight in which they have scored at least 21 points.
In the previous eight games against the Ravens, the Bengals were 2-6 and in half of them they were shut out or scored just one touchdown.
"That's the point Carson started to take off," said Wright, who was injured in '04 and saw that game on the sidelines. "That's when he started to understand the offense. That's when I think he started grasping everything. In the first half, guys were doing something he wasn't ready for, really wasn't anticipating. In the second half it started to click. After that game ... they took off, you could see it."
If it began the Ravens' slide, it sparked the Bengals. Before Dec. 5, 2004 and that 27-26 victory in Baltimore, the Bengals were 13-14 under Lewis. They are 18-10 since. They were 4-9 on the road before, 9-4 since.
A quarterback has helped make the difference for the Ravens, too, a season after they dipped below .500 with Lewis and Pro Bowl safety Ed Reed injured much of the year. After deciding to let Wright go, Baltimore signed McNair and promoted him ahead of former quarterback of the future Kyle Boller, their first-rounder in 2004.
"I don't think Kyle is a bad player," Thornton said. "They had a lot of injuries and Jamal got hurt and their receivers situation wasn't really set back then.
"I guess they just felt like they needed a veteran quarterback. Steve is the right guy. He's a good fit. He's always calm in the weirdest situations. He can be (hurt) all week, and come in, be down by 20 and still lead the team back."
If McNair isn't blowing games, the defense is still winning them. In large part because of the turnovers. The Ravens have forced 123 since '03 while the Bengals have generated 118. Cincinnati had its streak stopped of generating at least one in 25 straight games last Sunday against Atlanta and now have "just" 14 compared to last year's league-leading 44.
"We had couple of fumbles Sunday but the Falcons fell on them," Thornton said. "It's a lot harder (to win) when you don't get the turnovers. A lot of people thought it was a fluke thing last year and it didn't mean much. When the defense gets a lot of turnovers, it really helps the offense. Our offense was one of the top in the league and we had a big part in that. Now it's the other way around. We've got to try and get more. Sometimes the ball is not bouncing our way. We just have to keep fighting."
The Bengals head into the practice week with no indications they'll sign a wide receiver. A media source said that one of the players the Bengals worked out Tuesday is former wideout Cliff Russell, cut before last season. But Kelley Washington (hamstring) might be back in a few weeks.