 In 2003, he engineered the best turnaround in the NFL. In 2005, he took the Bengals to the AFC North title. But 2006 could be head coach Marvin Lewis' best coaching job simply because he got the Bengals into December standing in the middle of the wild cards.
He's had help. The defense had a players-only meeting in the ashes of the San Diego loss. Chad Johnson channeled his frustration into the record book. Carson Palmer's knee got better. The kids played like vets and the vets acted like vets.
But with Lewis' offseason bid for team building on the brink of collapse, his stoic "go-back-to-work" calm in the moments following the 42-point second half meltdown to the Chargers four weeks ago set the tone for the Bengals' desperate scramble from oblivion and 4-5 to a playoff run at 7-5.
"With all we've been through, we've never separated. We've stuck together and didn't point fingers," said defensive end Robert Geathers this week. "It easily could have happened after the (San Diego) game, but we had our veteran guys step up."
The Bengals have come full circle as they stare at the 2-10 Raiders on Sunday. Little did they know a year's worth of adversity would begin when the Christmas Eve upset at home to the 4-10 Bills put an end to their 11-3 joyride.
In quick order came Palmer's major knee injury, a home playoff loss, Johnson's give-me-the-ball explosion at halftime of said loss, a string of arrests to match Odell Thurman's drug suspension and the 2006 season hadn't even started yet.
Once it did, three-fifths of the offensive line went down at some point including the glue at center in Rich Braham for the last 10 games. Meanwhile, the defense lost for the year the club's two top draft picks from 2005 in Thurman and David Pollack. After losses to Atlanta and Baltimore some offensive players led by Johnson pointed fingers at the play calling. Then after One Flew Over the Cuckoo's Nest (not to mention the secondary) against the Chargers, the defensive players pointed at each other with the Bengals seemingly buried at 4-5.
"It's the NFL. You're going to lose a couple of games. That's just life," said strong safety Dexter Jackson. "We just had to get it together. We started so well (3-0), but great teams find a way to get it back."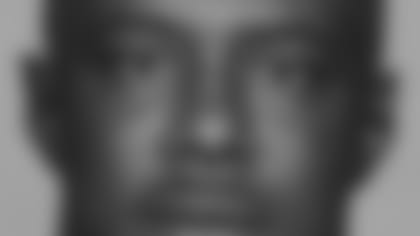 Jackson is one of the guys in the heart of the run. Lewis wanted him for two reasons in free agency. He can tackle and he's won, plus he brought ballast to a locker room not quite ready for the playoffs.
But even Jackson got Lewis mad when he called out some nameless players for quitting after the San Diego game. And that's the nut of it, really. Jackson, with a Super Bowl MVP, didn't care who he got mad and that was an eye-opener in a usually politically correct locker room.
"It will make you mad, but sometimes guys play better when they're mad," said cornerback Keiwan Ratliff. "These guys' toes who you stepped on are playing better after that. So maybe it was a wakeup call, who knows? Maybe they were going to play better no mater what. ... You don't want guys holding things back, and saying stuff behind your back. Stand up and say what's on his mind."
Ratliff, the third-year player who came up so large on special teams in the last victory, is one of 30 players on this Sunday's 53-man roster that played in his first postseason last year.
"We had it last year," said Ratliff of leadership. "But it wasn't the same."
That's because no team is the same. Last year, the Bengals didn't have those 30 seasons of playoff experience available when veteran defensive tackle John Thornton put the perceptive 'we imploded' epitaph on the Pittsburgh loss in calling out the young stars.
Of Sunday's 53 players, 41 have experienced a playoff berth. The rest are rookies and two players who were either injured last year or spent it on the practice squad, safety Herana-Daze Jones and center Ben Wilkerson.
"Yeah it matters," said Jackson, looking to play in his eighth playoff game. "Last year you had a lot of guys that hadn't been to the playoffs. It was their first time around. Now they've seen what it takes. They understand what it takes to get there."
It's also a different defense than last year. Basically, veteran tackles Sam Adams and rookie Domata Peko have replaced Carl Powell and Duane Clemons up front because they allowed the Bengals to make Bryan Robinson an end. Jackson has replaced Ifeanyi Ohalete at strong safety. Better players. Better leaders.
Jackson and Adams not only showed up with Super Bowl rings, but they also brought the kind of presence that hasn't been on this defense since Takeo Spikes left.
"When you've got a guy like Sam saying something in the huddle, that means something," Geathers said. "He doesn't say much, so when he does people are going to listen to him. He watches film with us, and he helps us with tips and alerts. Anytime you bring in two Pro Bowl-caliber players like that, of course they're going to help you."
But Jackson and Adams came into a mix that already had Thornton, Robinson, middle linebacker Brian Simmons, and others.
"Great guys," Jackson said. "They want to win," and they all pitched in during that defensive players' only meeting.
"It wasn't one guy leading it or anything like that," Geathers said. "The veterans talked a lot. Basically, we were saying we weren't going to let that second half against San Diego dictate the rest of the season."
Just look at the numbers. Since that second half against the Chargers, the Bengals are 3-0 and have allowed just three touchdowns.
"We know that if we keep this intensity and focus every week, we're going to be fine," Jackson said.
With Buffalo looming on the soundtrack Sunday, they know a performance like that would go a long way in erasing a year that wasn't always so intense and focused.