Press Taylor, one of the men credited with the biggest trick play in Super Bowl history known as "Philly Special," via his photographic memory dubbed "Press's vault," by his fellow assistants on the Eagles' coaching staff, is just like the rest of us.
He's intrigued to know what kind of playbook older brother Zac assembles in his first year as head coach of the Bengals.
Unlike the rest of us, Press Taylor wants to know because at some point as the Eagles quarterbacks coach he'll splay that offense's guts in the film room looking for something even more special than "Philly, Philly." Also unlike the rest of us, he's spent his life talking to Zac about football so he's got a head start. Maybe he'll know even more after next week' scouting combine, that one fleeting week in Indianapolis before summer where they can catch up.
"It's the (only) time of the year the NFL coaching staffs are in one area together," Press Taylor says. "I'm wondering if I get a chance to hang out with him now that he's big time."
They will, of course. It's going to be rushed, though. It has been ever since Press got in the league six years ago. With workouts during the day and prospect interviews at night, a good solution is a quick bite on the way to one or the other at a mall food court. Maybe California Pizza Kitchen. Maybe Chick-fil-A.
 Where ever, it's going to be the first time they've seen each other since Press flew into Atlanta the day of the Super Bowl and he spent a couple of hours with him before the game. That was it because Monday morning they were gone, Zac to Cincy for a new job and Press back to Philly to be with his newborn. The 30s are when it all happens.   
"It's going to be a little different," Press says. "He's going to be a little busier. As a position coach, you have a certain time because you're where the quarterbacks are. That's when you're on call. When you're the head coach, you're responsible for every position. I'm sure it will be a little less time than we've had in the past."
But Press is watching. He's always watching. They don't put 'vault,' after your name for nothing. Now that he's the NFL's unofficial gatekeeper of trick plays, you have to ask if he ever catalogued a Bengals dipsy doodle.
He says he's seen plenty of wide receiver Mohamed Sanu's trick throws for both the Bengals and the Falcons. "I think they threw it to Whitworth down there," he recalls of the Bengals former left tackle and they did. That was eight years ago and it was from Carson Palmer in his last season as the Bengals quarterback and Press Taylor's last season as Marshall's back-up quarterback, three years before Eagles head coach Chip Kelly grabbed him after his first year coaching quarterbacks at Tulsa.
2010? Not much gets past The Vault.
"In this business you spend so much time watching tape," says Press, who plucked Philly Special from a tape of the 2016 finale between the Bears and the Vikings. "Some plays stick more than others."
Press, 31, says he and Zac, 35, never talked about being NFL head coaches. What they did talk about was playbooks and systems and plays. Another reason he's interested in a Taylor-made Bengals scheme.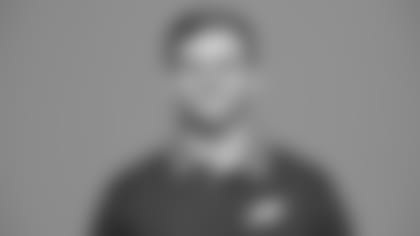 "Those are the conversations we have," Press says. "The styles we are coaching in or how we see the game. I feel like I've got a pretty good idea where he's headed … Some of the language is going to be a little different and obviously influenced by the staff he has around him. So that will be fun to see how it evolves, how it changes. If you get good in one thing or if something does or doesn't fit the personality of your team … I'm going to be curious to see what he's going to do."
So a little bit of Jay Gruden (from Jay disciple Sean McVay, Zac's boss with the Rams) and a little bit of Jon Gruden (from Jon disciple Brian Callahan, the Bengals offensive coordinator) with a lot of McVay in between, right? Say a West Coast offense on PEDS?
"Everyone is staying away from even labeling their offenses one way or the other," Press says. "There are so many bits and pieces out there. I'm not sure there is a classic West Coast or a classic spread. But the Bengals will have something different."
And he's watching. Press has always been watching. That's what younger brothers do. They talk about Press' meticulousness, how thorough he is with the film and how energetic he is on the field and they could be talking about Zac. The older brother may be more outgoing (aren't they always?) and may be slightly more engaging, but Press has been putting Zac in the vault since he can remember.
"I always wanted to be able to throw like him. He was always a better passer than I was," Press says. "We're a little bit different athleticism and playing style wise. He was one of these pure drop back West Coast passers. He could throw where ever he wanted it. He had the right amount of touch, right amount of velocity.
"I was more out there trying to make it happen, trying to run around. He stood in the pocket as long as he could. It led to him taking a bunch of big shots. But he was a phenomenal passer. I wanted to be able to throw the ball like him. He was fun to watch."
The funny thing is, though, they've never seen each other coach. They've never been on the same staff. Years ago they were at camps for a few days. The most recent was three years ago when Zac was the offensive coordinator at the University of Cincinnati and Press came in for the day. Maybe one day it happens. But like Zac said when he took the Bengals job, "He's in a good place and I'm in a good place."
And Press will be watching. This is the kid who went to every game and saw every pass his big brother threw before they left the house in Oklahoma. He's always been watching. But he's never seen him as an NFL head coach building a staff and playbook.
"Hopefully we can get 10-15 minutes," he says of a much different combine, "and we can be brothers for a little bit."