KEY MATCHUPS
DECEMBER 7, 2008
The orders keep getting taller for the Bengals as this season gets longer. Now this Sunday in the Colts' new paddock they must stop a Hall of Fame quarterback with a secondary full of yearlings. Memo from the Bengals.com roundtable:
"If the Bengals only have the ball for 21 minutes like they did last week," says The Guru, a former top football executive in the NFL, "they're going to get blown out."
The Eye, an NFL scout familiar with personnel in both conferences, offers, "The Colts don't make mistakes on offense and the Bengals have to take advantage of their size matchup against the Indy defense."
This is not a typical Tony Dungy Colts club. In fact, it may be more like one of his Tampa Bay teams from the late '90s with defense coming to the rescue at key times. But don't let that defensive touchdown win in Cleveland last week fool you.
It was quarterback Peyton Manning's worst game in a five-week winning streak that has still been pretty impressive in which Manning has thrown nine touchdowns and three picks, two of them last week.
"That's what has to be the scary thing for the Bengals," The Eye says. "I don't know how often he has two bad games in a row. He's over his knee problem from the beginning of the year. He's looking good in the pocket."
Plus, the Colts are going to be back on their fast track indoors after the miserable afternoon on The Lake.
"The Colts are a little different team than they have been," The Guru says. "They're not as dynamic. They struggle running the ball. But they're still a good team with Peyton calling the shots and an opportunistic defense. And they're tough at home."
They've been tough anywhere. In the last 10 seasons, the Colts have lost just 46 times in a stretch they are 4-0 against the Bengals and 3-0 in Indy. Manning is 5-0 against Cincinnati in his career and so is his head coach.
WHEN THE BENGALS HAVE THE BALL
FB Dan Coats vs. Colts SS Bob Sanders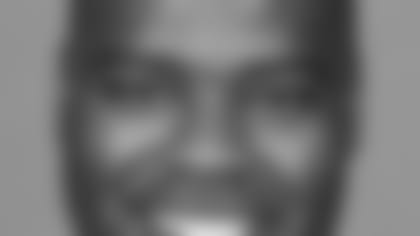 "He's like an extra linebacker. He throws his body around. He'll take on the fullback," The Eye says of Sanders. "That's why he only plays about 10 games a year. Little bodies get beat up, but the guy is as tough as nails."
"Freeney's got a ton of moves," The Eye says. "He can go around you and then once he's got you edging to the outside, he does the spin move inside. Now that he's got you on his heels, he uses his lack of height (6-1, 268 pounds) for leverage and bull rushes you back into the quarterback. That's what he did to (the 315-pound) Thomas. He'll go 10-15 plays without being noticed, and then he makes a significant play, a sack and strip, or a 12-yard sack."
When healthy, Willie Anderson did it against Mathis. Remember the havoc this pair wreaked in '06 when both Bengals tackles were hurt?
"How he plays me," Houshmandzadeh says, "is just going to come down to the defense they're in."
"The Colts have had trouble running the ball this year," The Guru says. "It's taken some sting out of their play-action game and that's hurt their production some."
Will he or won't he blitz? Maybe not as much as the Bengals have. But it's also hard to see Zimmer letting Manning sit back there and let them die a slow death.
But this could be a point of reference for the Bengals on the unsigned 31-year-old Houshmandzadeh. It took Harrison until he was 36 to slow down. And he's still got four TDs (the same number as Houshmandzadeh and Ocho Cinco this season) and his 67-yarder is 21 yards longer than any catch a Bengals wideout has this season.
This article has been reproduced in a new format and may be missing content or contain faulty links. Please use the Contact Us link in our site footer to report an issue.