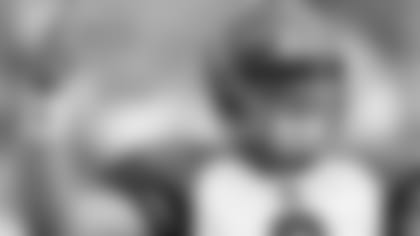 Palmer: Leader of NFL's No. 1 offense
Bengals players and coaches banded together this week and vowed not to talk about this No Huddle offense that has fueled their rise to No. 1 in NFL offense for fear of tipping off their opponents.
But the two guys who brought the thing kicking and screaming into the NFL 20 years ago don't mind a No Holds Barred No Huddle discussion of offense when asked. Sam Wyche lamented Thursday night when reached in Buffalo, N.Y., "No copyrights, I guess," and Bruce Coslet, when phoned in Naples, Fla., offered, "There's nothing new in football."
They may be at opposite ends of the country, but they shared the same reaction when told the Bengals offense was No. 1 again like it was in the Who Dey Hey Day of 1986 and 1988, when Wyche was head coach and Coslet offensive coordinator. These Bengals can run it with the best of them.
"They're fun to watch," said Coslet, who has seen the past few games. "I'm happy for everyone up there; Mike Brown, Marvin. It's tremendous."
Wyche, quarterbacks coach of the Bills, hasn't seen any of the havoc his monster has created in Cincinnati this trip. "I'm just trying to make sure we're not No. 32 in offense," he said, but he has heard the reports.
"With the personnel they've got there," Wyche said, "they can run the No Huddle with the best who have ever done it. I knew Carson would be outstanding when he was coming out of college. Now he's added the only thing he needed and that's NFL experience."
Told the Bengals are No. 1 in offense and that Palmer has better numbers than quarterback Boomer Esiason did in his MVP season of 1988, and Wyche is thoroughly impressed.
"Well, he must be having a heck of a year because Boomer had a great season in '88," he said.
Palmer has tied the NFL record for most games in a season (11) with a passer rating of 100 in racking up 106.6 for the season. The 49ers' Steve Young in 1994, the Rams' Kurt Warner in 1999, and the Colts Peyton Manning in 2004 have all done 11, and Young and Warner won Super Bowls while doing it.
COMPARING BOOMER AND CARSON
Boomer Esiason Game-by-Game 1988
Att
Comp
Yds
TD
Int
Rating
W/L
26
17
271
3
1
122.4
W, Pho, 21-14
32
29
363
4
1
128.0
W @ Phi, 28-24
27
15
223
2
1
92.1
W @ Pit, 17-12
23
8
183
0
0
64.2
W, Cle, 24-17
28
21
332
3
0
149.7
W @ LA, 45-21
20
10
220
3
0
129.2
W, NYJ, 36-19
28
18
239
2
5
75.4
L @ NE, 21-27
20
11
154
0
2
44.0
W, Hou, 44-21
25
12
173
0
0
70.9
L, @ Cle, 16-23
23
16
318
3
2
115.5
W, Pit, 42-7
22
11
157
0
1
54.8
L @ KC, 28-31
29
16
205
3
0
112.0
W, @ Dal, 38-24
25
18
238
1
0
115.1
W, Buf, 35-21
19
10
178
2
0
120.1
W, SD, 27-10
22
10
131
0
1
40.8
L, @ Hou, 6-41
19
10
187
2
0
122.0
W, Was, 20-17 (OT)
388
223
3572
28
14
97.4
TOTALS
Carson Palmer Game-by-Game 2005
Att
Comp
Yds
TD
Int
Rating
W/L
34
26
280
2
1
107.5
W, @ Cle, 27-13
40
27
337
3
1
108.0
W, Min, 37-8
23
16
169
3
0
130.3
W, @ Chi, 24-7
34
25
276
1
0
107.0
W, Hou, 16-10
33
22
239
2
0
108.0
L, @Jac, 20-23
33
27
272
2
0
121.2
W, @ Ten, 31-23
36
21
227
0
2
53.8
L, Pit, 13-27
34
22
237
3
1
102.2
W, GB, 21-14
26
19
248
2
0
128.4
W, @ Bal, 21-9
38
25
335
2
1
100.2
L, Ind, 45-37
30
22
302
3
1
124.6
W, Bal, 42-29
38
22
227
3
0
101.5
W, @ Pit, 38-31
532
365
4199
35
9
106.6
TOTALS (Projected)
Back when passer rating was a curiosity more than a category, Esiason led the NFL with a 97.4 rating in which he had a 100 rating in eight of the 16 games in 1988 in taking the Bengals to the Super Bowl. As if to underscore the consistency of Palmer's accuracy and the inconsistencies of Esiason's big-play shots, Esiason had four games under 70. But he also averaged more than a yard per pass than Palmer with a staggering 9.2 yards per attempt.
It also underscores how much that was a running team and how much this is a passing team. The '05 team is on pace to gather just 73 fewer yards than the AFC champions, 5,984-6,057 with 805 fewer rushing yards. When the Bengals were No. 1 in offense in '86 and '88, they were also No. 2 and No. 1 in rushing, respectively. In '88, they rolled up 2,710 yards on the ground. No wonder Palmer has already thrown 11 more passes than Esiason did in all of 1988 with four games to play. The Bengals are 12th in rushing, fourth in passing when in '88 they finished 11th in passing.
"Our whole offense was based on running the ball and then everything coming off play-action. We really worked on play-action," Coslet said. "Really, it kind of reminds me of what Indianapolis is doing. Their whole offense is done at the line of scrimmage. It took us a couple of years to tinker with (the No Huddle) and get a few of the basic things down and get them to be successful. It takes a special quarterback to do it, and they've got that kind of guy in Carson."
But those Bengals didn't use it to speed up the game. They did it to accentuate their strengths. It looks like these Bengals are doing the same, although they certainly are more bound to get in a shootout than their '88 cousins.
"That's one thing you have to be careful with the No Huddle," Coslet said. "Don't snap it early. Don't snap it with 20 seconds left on the play clock. Now you're making the game longer. We got it down to between four and seven seconds. We were a running team. We wanted to shorten the game."
2005 (projected): 5,988 yards (1,905 rushing, 4,083 passing) 1988: 6,057 (2,710 rushing, 3,347 passing) 1986: 6,490 (2,533 rushing, 3,957 passing)
It must be recalled that in '88 the Bengals were in the fourth season of using the No Huddle with Esiason and used it fairly exclusively. This is really the first full year the Bengals have used it as a staple; it didn't emerge consistently until the last three weeks, and only on a full-time basis in Pittsburgh last week.
"It suited us. It suited Boomer's personality," Coslet said. "It was up tempo. That was the main thing, and the other thing is that we had the personnel so we didn't have to substitute. We could keep the same team on the field and draw the defense into mismatches. We could go four wides in regular personnel."
That would be because running back James Brooks and tight end Rodney Holman was each a Pro Bowl runner, blocker, and receiver, who could also play wide receiver.
These Bengals aren't as multiple as all that and go pretty much with their three receivers, although Coslet can't say enough about the Brooks-like abilities of running back Chris Perry, and Reggie Kelly has been marvelous blocking at both tight end and fullback. But that's the stuff these Bengals don't want to talk about (why they do what they do), although matchups are what got the No Huddle brewing in Wyche's fertile crescent of a headset.
It was in his first season as the Bengals head coach, 1984, at Wilmington College. The whistle blew for the change to the nickel period, when the Bengals put their offense against their pass defense, and Wyche watched defensive coordinator Dick LeBeau wave off a few of the linemen and wave in the extra DBs.
"I'm thinking that it's third-and-eight; everybody in the stadium knows we're going to pass," Wyche said. "So there we are spending 20 seconds in a huddle while we let them bring in their best pass rushers. I'm thinking, 'Somebody here isn't very smart.' "
But there's more to the No Huddle than matchups.
"It's fun for the fans and it's fun for the players," Wyche said. "You can wear down a defense with it. As a defensive player, you get into a rhythm to play every 25 seconds or so. Why not get them in a stance for that amount of time, or running around? It's all about recovery, and if you don't have that recovery period, you're going to get tired quicker."
It's like Coslet says: "Do what your players do best. Don't do what they can't do," and it's pretty clear there are a lot of similarities to '88. Then, as now, it all starts up front.
"We could do whatever we wanted because of our offensive line," Coslet said. "First and foremost. We couldn't have done it without them and I think we had one of the greatest lines that was ever put together. Plus, you had guys like (receiver) Tim McGee who was the fastest guy I ever coached to go with a guy like Eddie Brown, and Boomer was just so good at it. I mean, it got to the point where he was looking to the other coach to see what he was going to do before he looked at our sideline."
Coslet, who spent time at Palmer's first training camp as a starter, thinks wide receiver Chad Johnson is truly a great player and one of the most unique players in the league. Wide receiver T.J. Houshmandzadeh "is a terrific player and a lot better than I thought he was when I first saw him," and Palmer is, "one of those great ones. If he keeps going at this rate, he has a chance to do a lot of special things. He's just so accurate. A lot of guys have a great arm, but if you can't put it on their hands, then it doesn't work. They went 15 years without a quarterback, and now they've got one."
Every team seems to have some form of the No Huddle now, even if it's rarely used. In Buffalo, the Bills occasionally use a "Walk By" Huddle. Right after the play, the players walk by the quarterback and he tells them the play. When they line up, he tells them the formation. "The defense is going to see where we are anyway," Wyche said.
But, as a steady diet, the No Huddle seemed to disappear in the mid-90s as that generation of '80s quarterbacks died out. Now that new breed led by Palmer and Peyton Manning seem to be bringing it back, although the Eagles could have used it late in the last Super Bowl. How far the Bengals plan to take it is also an off-limits discussion, but clearly it will be a part of a Palmer playbook as at least a change of pace.
Coslet was the head coach of the Bengals in the late '90s and you could barely find the No Huddle. "We just didn't have the personnel," he said.
Plus, defenses began to catch on.
"They started to be able to get the calls in and they kept their personnel in," Coslet said.
"I don't know if it's ever gone out of high school and college," Wyche said. "More and more you see it on those levels. My son (Zak) coaches at Cincinnati Hills Christian Academy, and they run it, and he says a lot of the teams they play do."
"Look at USC," Coslet said. "I see them doing it."
"But we're a copycat league," Wyche said.
Aren't the Bengals copying the Colts after all these years the No Huddle has been in mothballs? The NFL tried to put it there forever before the '88 AFC title game when the Bills complained.
"The NFL was nice enough to come to us an hour and 55 minutes before the game and tell us we would be given a 15-yard penalty every time we used it," Wyche said. "Of course we had practiced it all week. We told them if they wanted to answer to the public for changing the competitive balance of the AFC championship game, that was up to them, but we were using it. They never dropped a flag."
The ultimate compliment is that the Bills used it the next year and refined it to take it to four straight Super Bowls. Another compliment is that his old team is using it to get to the top of the ratings.
"It's good to see it back," said Wyche, ever wary of that Christmas Eve matchup at Paul Brown Stadium against the Bengals. "I'm rooting like crazy for them, except for those three hours on that Saturday."
By that time, the only Bengals huddle will probably be when they shake hands with Wyche in pregame.