Wind or no wind, Carson Palmer knows there is only one way this offense is going to survive the hurricane of an 0-2 start that has featured the two worst passer ratings of his career.
"Us three guys. Our two Pro Bowl receivers and myself have to pick it up," said Palmer after the longest pass he threw to Chad Ocho Cinco and T.J. Houshmandzadeh in Sunday's sedate 24-7 loss went just 13 yards.
There is a lot to pick up. After two games last year, Ocho Cinco and Houshmandzadeh had combined for 33 catches, 423 yards and six touchdowns while Palmer had thrown eight touchdown passes.
Heading into Sunday's game on the road against the Super Bowl champion Giants, the Pro Bowl duo has just 11 catches for 129 yards and Palmer is still looking for his first touchdown pass. "It's not because we're not getting separation," Houshmandzadeh said of the receivers. "If I'm covered, I tell you I'm getting covered. If I think Chad is getting covered, he'll tell you he's not getting open. I don't think that's the case.
"Some coaches or whoever might not think that. I don't think that's the case. I couldn't explain to you why we're not scoring points and not moving the ball. I'm as confused as everybody else is."
Granted, it was an awful day to judge a passing offense with winds gusting up to 40 miles per hour. Titans backup quarterback Kerry Collins, a former Giant and veteran of the Jersey wind tunnel the Bengals travel to Sunday, said it was the worst he'd seen.
Same with NFC East veteran Jeff Fisher, the Titans head coach, and Bengals Pro Bowl kicker Shayne Graham, who once kicked for Buffalo. And Kansan Darrin Simmons, the Bengals special teams coach.
"Yeah, I've seen winds like that," said Simmons, whose family owns a farm on the prairie, "but never during a game."
But it can't blow away hard reality. The Bengals couldn't throw during the placid days of the preseason, either, and the home opener crowd of 64,540 at Paul Brown Stadium let Palmer and his offense have it with the boos.
"It definitely doesn't feel good. You just can't let it distract you. You can't let it affect your focus," Palmer said. "You need to go out there and play and I need to do a better job of that."

Marvin Lewis preached consistency to his team after the game and his players mouthed it.
"He's frustrated along with the rest of us," said right guard Bobbie Williams, one of the captains. "He told us like it is. He talked to us from the heart and it's true. We need to be consistent."
The Bengals offense scored its first offensive touchdown 86:44 into the season, or 3:16 left in the first half when running back Chris Perry popped a fourth-and-one for a 13-yard touchdown behind the right side of the line to tie the game at 7.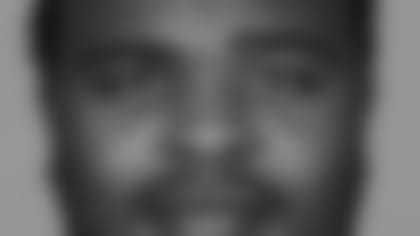 "Same play," said Williams of the fourth-and-one play that Perry got blown up on last week in Baltimore on Cincinnati's last snap of the game.
But then in the pivotal third quarter, with the Bengals trailing, 17-7, Perry couldn't convert a second-and-one twice behind right tackle and left guard from the 50 when two runs netted minus a yard.
"We'd have a good couple of plays, but we're not consistent," Perry said. "We were able to run on them, but we should have been able to run for more. Part of that is me not making the right cuts."
Ten of Perry's runs went for two yards or less. Five went for five yards or more on the way to a wildly inconsistent 3.0-yard average day with 64 yards on 21 carries.
"The physicality is there," Williams said. "But not the consistency."
As tough as it has been to run the ball, it can't match the spectacular failure of the passing game that had once been one of the most feared in the league. On Sunday, the Titans didn't offer as many confusing looks as the Ravens and they didn't get to Palmer nearly as often as Baltimore did. But the results are stunningly similar.
"I would never have thought that we would have done that in the first game, so I thought this game would definitely be better for us offensively," Houshmandzadeh said. "We go out and practice every day. We bust our (tails), run hard, complete everything ... and then in the game, for some reason, it just doesn't go down that way. I don't know why.

"We get 200 yards of offense when our defense has pretty much played top notch two games in a row. We're just not helping them out offensively. I couldn't really give you an answer of why we're not performing on offense. If I knew, then I'm sure everyone else would know, and we wouldn't be playing bad."

With the Bengals trailing, 24-7, with 10:25 left in the game, Houshmandzadeh got separation from the Titans fine young cornerback, Cortland Finnegan, down the left sideline. But Palmer underthrew him and Finnegan got the interception at about the Tennessee 5. "It was a bad throw; I didn't gauge the wind," Palmer said. "I left the ball inside and let Finnegan make a play on it."
Houshmandzadeh called the conditions "tough," but noted Tennessee played in the same.
"Players play, coaches coach and whatever is called you have to get it done and if you don't it's ultimately your fault," Houshmandzadeh said. "I don't think we made very many mental mistakes. It's a combination of stuff. Breakdowns here and there, I don't know what it is."
What it is, is that, in the end, the Bengals Don't Like Ike. A hurricane favors one of the most physical teams in football and a week after the Titans held one of the top running teams in football to 1.9 yards per carry and a year after Tennessee finished fifth in the NFL against the rush, the Bengals had to throw to the wind and the Gods weren't exactly opening up their playbook.
"In the middle of the field, it was all right to left," said Palmer, sounding more like Pat Barry. "Once you got down to the end zones, it felt like it was just coming in off the river and swooping in a circular motion , clockwise motion. But it was so gusty, it was never consistent. You never felt like you had it down—had it judged—because the gusts came in so much."
And add to the karma the loss on the first play of tight end Ben Utecht, a key guy in the Bengals game-planning because of double tight-end formations and his presence as a third receiver they can split out.
Palmer keeps fielding questions about how injuries prevented him from having a training camp with Ocho Cinco and Houshmandzadeh and if the lack of timing has destroyed the offense.
"So many times the ball is going right and then it darts hard to the left and they try to catch it with their body or it goes off their shoulder pads," Palmer said. "I was throwing to T.J. 10 yards away from me and the ball started coming out in front of him, and then it (moved) him and hit him in the shoulder pads. That's not out of sync, that's not having enough repetitions in 20, 30, 40 mile per hour winds.
"But we're definitely not where we need to be and we need to find a way to get there."
Palmer may be coming off his two worst passer rating games (35.3 and 41.3), but it didn't stop him from looking forward to the Giants. The Meadowlands is where he made his first NFL start on Opening Day 2004 against the Jets, a loss in which he had a 105.2 rating.
He'll take a 15 if his team wins.
"We've got to find a way to stay positive; we've got to find a way to get back on track," Palmer said. "The good thing about it is, this early in the year, one win can do that, especially when it's at the New York Giants' home stadium. And we've got to find a way to fight through it this week. We've got some guys banged up and some injuries, but we're still a good enough team to go to New York and get a win. We've just got to find a way to do it."