While the rest of Bengaldom wondered Sunday how anyone in the world could pass on Rams running back Steven Jackson, Dexter Jackson went about tackling him in the running game and came up with what defensive tackle John Thornton called an NFL Player of the Week performance.
"That was a big performance," Thornton said after the 19-10 win over the Rams. "A bunch of tackles for losses, big hits, an interception. He had a great game."
Jackson dumped Jackson three times in the first half for losses and also blew him up on a perfectly timed blitz, drilling him just as quarterback Brock Berlin handed him the ball. Thornton recovered at the Bengals 39, chilling a threat roused by a Carson Palmer interception.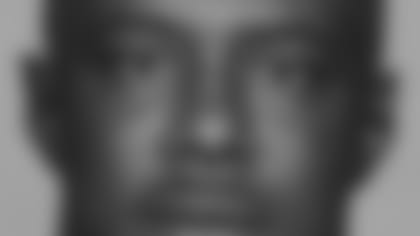 "Most of the time they thought they could just run away from me and get there," Dexter Jackson said of the blitz. "I made a few stops early, so they put a tackle on me. You just look at different guys (on the blitz) and their rhythm. You may look relaxed, but then the ball is about to snap, you get tight like a coil and spring out. I was just trying to get to the ball."
Thornton went to defensive coordinator Chuck Bresnahan Saturday night and asked if the game plan had changed once starting quarterback Marc Bulger was out with a concussion and that maybe now there would be more blitzing since Berlin had never taken an NFL snap.
"If (Bulger) was back there, we probably would have blitzed more knowing—this is kind of mean—knowing he had a concussion," Thornton said. "It didn't change much. We knew they were going to do things to keep (Berlin) safe in the pocket. Do a lot of play-action, max protect, run a lot of screens and draws. If anything we wanted to keep them in second- and third-and long."
So the key was stopping Steven Jackson early in the downs and Bresnahan adroitly turned to Dexter Jackson's blitz early in the game to more or less stop the run, particularly on play-action. This extra-Superman-in-the-box concept is what makes the Colts so effective with Bob Sanders, the Steelers with Troy Polamalu, the Patriots with Rodney Harrison. With Jackson down in the box in helping hold Steven Jackson to 91 yards (54 on one run) on 18 carries, the Bengals made the Rams too one dimensional to exploit their Hall of Fame receivers while forcing the Rams to account for Dexter Jackson.
Of course, the "Could they put Jackson in the box because they knew a first-time NFL quarterback couldn't hurt them throwing?" question won't be answered.
Thornton didn't want to hear that after watching six backup quarterbacks beat the Bengals in the five years of the Marvin Lewis era:
Baltimore's Anthony Wright in 2003, Pittsburgh's Ben Roethlisberger in 2004, Tennessee's Billy Volek in 2005, Tampa Bay's Bruce Gradkowski and Denver's Jay Cutler in 2006 and Cleveland's Derek Anderson this season. Seven if you want to count Buffalo's Kelly Holcomb, who basically split time with J.P. Losman in 2005.
But Berlin wouldn't be No. 7 or No. 8. "We thought we were going to have a field day with Derek Anderson and now he's one of the biggest free agents in this league," Thornton said. "You can't underestimate any player in this league. ... If anything, you're kind of a little more worried when there's a backup in there against us."
But there was Jackson finishing it all off in centerfield on an interception of Berlin with 1:38 left at the Bengals 26. He only made one mistake and it's when he came up to belt Steven Jackson at the line and the 230-pound Jackson shrugged him off as if he were a gnat on the way for the 54-yarder, and Dexter noticed him jumping up and talking after it was over.
"I'm disappointed in myself for missing him," Dexter said. "Our goal was not to let one guy tackle him. Gang tackle him. We need three or four guys to tackle him ... he was jumping up and down all excited. He had a big run. He's supposed to be excited, he's supposed to play with emotion. But on the opposite side, me as a player, I can't wait for the next opportunity to go out and stop him. 'OK, you got me that one time. Now it's my time.' "
Now it is his defense's time.
After giving up an average of 379 total yards and 144 on the ground in the first eight games, the Bengals defense has been good enough to win every game its last five when the numbers are 270 and 73, respectively. For the second time in three games Sunday, the Bengals didn't allow a touchdown and for the fifth straight time Lewis and the defenders ticked off the same reasons:
Healthy players. Playing in the same spots. Simpler calls. Fewer sets.
"We have (fewer) calls sometimes and we're doing more attacking," Jackson said. "We're not sitting back, letting guys dictate the offense to the defense. We're doing the dictating. We're more aggressive. We come at these guys and make them play to us and not us play to them."
Of course, stopping Steven Jackson isn't as easy as it sounds. He runs like his hair is on fire and he's built like a fire truck. Why didn't the Bengals draft him in 2004 again? Bengals players were shaking their heads after the game, muttering that he was as big as their tight end, Reggie Kelly, and faster than maybe Corey Dillon in his prime.
"No doubt the best back we've faced all year," Thornton said of the Willis McGahees, Larry Johnsons, Willie Parkers, Marshawn Lynches, Edgerrin Jameses. "He's so strong. He won't go down and he can move. He's the real deal."
What is also turning out to be the real deal is the Bengals' young secondary. Cornerbacks Leon Hall and Johnathan Joseph, with help from veteran Deltha O'Neal, played big against the big-time Rams receiving duo of Isaac Bruce and Torry Holt. Holt had eight catches for only 90 yards and Bruce didn't have any catches for the first time since the 2003 finale.
And the rookie safeties answered the absence of free safety Madieu Williams (quad) as Marvin White got his first NFL start and Chinedum Ndukwe continued his solid play on passing downs with two deflections. His last one came at the line on a third-down blitz and forced Jeff Wilkins' 50-yard field goal with 5:08 left in the game.
Ndukwe was the announced starter, but White took the first snap and stayed out there early in the downs and held up well against Jackson in the running game. White also played well in coverage with the longest ball the Bengals allowed being Holt's 23-yarder with 7:58 left in the game as White continues to disprove his reputation from college that he's slow to pick up calls and schemes.