BALTIMORE - For once the Bengals defense fed off each other instead of eating their young in Sunday's 58-minute shutout of the Ravens that read 21-7 in the boxscore.

For once the Bengals locker room on the road felt the vibe from its defense, subdued but relieved at 3-6, and it bristled with a bit of optimism after its No. 31 defense did what it was supposed to do against the No. 23 offense.
Over here, Carson Palmer talked about Monday's players-only meeting in which they discussed how a 10-6 record gets them into the playoffs and 9-7 might and both are plausible.
Over there, rookie safety Chinedum Ndukwe celebrated the first two turnovers of his NFL career by praising veterans Dexter Jackson and Deltha O'Neal.
Over here, Jackson looked around the visitors locker room at M&T Bank Stadium and saw guys like right tackle Willie Anderson and running back Chris Perry packing up from their first road trip since they were injured even though they didn't play.
"Yes, I do think we can make a run," Jackson said. "We've got a lot of players who have been injured who are going to be able to come back and help us."
No one knows when Anderson (knee) and Perry (ankle) are going to be back, although Anderson winked, "Help is on the way," but everyone got a lift Sunday from a beleaguered defense that played like it thought it would play all year after beginning the season 62 days ago in similar fashion.
Just like in the Opening Day victory over the Ravens at Paul Brown Stadium, the Bengals forced six turnovers and recovered four fumbles. That was after a seven-game stretch they had just 10 turnovers and recovered three fumbles.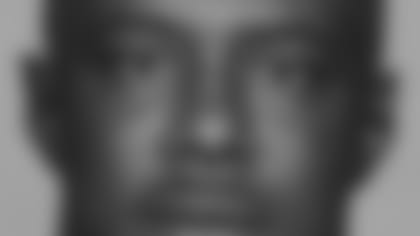 "When (you lead) you don't have to sit back and you can do different things," Jackson said. "You can blitz, you can use different coverages to throw offenses off. They've been falling behind early and having to fight back and that's not their strength. Their strength is getting up early and letting their defense work. Tonight we got them out of their game and made them play our game."
Jackson came up with the play of the game, a hustle second-effort tip against tight end Todd Heap in the end zone on what amounted to the last play of the first half and broke the Ravens' back when the ball bounced into the arms of rookie cornerback Leon Hall for an end-zone interception that preserved a 6-0 halftime lead.
After giving up horrendous scores in the last 2:06 of the first half against Cleveland, Seattle, the Chiefs, the Jets, the Steelers and Bills, the Bengals finally broke someone else's back.
"We came out in the second half and stopped them, so I think that was a big play because we fed off it the whole game," Jackson said. "It shows if we play together and play the style we know we can play, we have a chance in every game."
If the play to Heap looked familiar, it was. Hall said it was the same play on which Heap caught what the Ravens thought was the tying touchdown in the last moments of the Bengals 27-20 win back on Sept. 10, but was waved off because Heap was called for pushing off. This time, Jackson, his back to the quarterback, leaped and got a hand on it to bat it a couple of times.
"Same play, but they got to it a different way," Jackson said. "They motioned to it (before); this time they just lined up and threw the ball.
"I wanted the pick, but I didn't want him to catch it, so I'm just glad it didn't fall into their hands and it went to one of my teammates."
It's the classic play the Bengals haven't been getting.
"It was all Dex," said Hall after his team-leading fourth interception. "That's what you get running to the ball."
In fact, all the young rookie DBs had a nice day. Safety Marvin White recovered a fumble on a kickoff and Ndukwe, whose take-no-prisoners tackling is becoming a welcome addition to what has been a secondary that sometimes passes up as many tackles as it makes, came up with his first NFL interception and first forced fumble. The fumble was huge. It came on the first series of the second half with Baltimore driving and facing a third-and-nine from the Bengals 36. As quarterback Steve McNair set sail out of the pocket for what looked like maybe a first down or a makeable fourth down, Ndukwe, playing the nickel safety, chased him down from the back side and stripped the ball from behind. Jackson was right there to return it 19 yards.
"I always try to swoop my arm while I'm making a tackle; looking for the strip," Ndukwe said. "I think you have to bring more to the table than just talent. A lot of it is effort."
With about five minutes left in the game, Ndukwe was again playing in the nickel and as the underneath man he leaped in front of backup quarterback Kyle Boller's 21-yard heave in the end zone for the interception.
"I missed one a couple of plays before that," Ndukwe said. "I tried to catch it with one hand."
He clearly was energized by guys like Jackson and O'Neal. O'Neal, limited with a knee problem during the week, didn't start. But he made a huge play on wide receiver Demetrius Williams when McNair went up top on fourth-and-eight from the Ravens 32 in a scoreless game late in the first quarter. McNair, who came into the game with just three completions longer than 20 yards, still does because O'Neal knocked the ball out of Williams' hands.
It was a big play for a secondary that had allowed a league-leading 20 touchdown passes.
"Huge," Ndukwe said. "And you see guys like Dexter Jackson coming down the alley laying some wood, it's great. A great feeling. It shows we can play with a lot of emotion and make plays."
Linebackers Landon Johnson and Dhani Jones also had to take a bow. Moved to middle linebacker this week because of Anthony Schlegel's back injury, Johnson responded with a team-high eight tackles and Jones, moving into Johnson's spot on the weak side after playing mostly strong, had five tackles as the Ravens failed to pound it against the Bengals even though they tried.
Running back Willis McGahee had just 66 yards on 23 carries as the Bengals held a runner to less than 100 yards for the third time this season.
"You have to get offenses one-dimensional," Johnson said.
More young guns: Defensive linemen Jonathan Fanene and Frostee Rucker came off the bench to force fumbles and Fanene recovered his.