 What Marvin Lewis likes to call just a piece of paper made its 2007 debut Tuesday with Stacy Andrews listed ahead of Andrew Whitworth at left guard and Landon Johnson ahead of Ed Hartwell at weak-side linebacker. Other notables on the
depth chart
are first-year player Tim Day backing up Reggie Kelly at tight end, wide receiver Antonio Chatman lining up as both the kick and punt returner, and running back Chris Perry surfacing as not being ready for the start of training camp.
Also, Domata Peko slides into the left tackle spot, first-round pick Leon Hall is listed as a backup to starting left cornerback Deltha O'Neal, and Kenny Watson backs up Rudi Johnson at running back in front of second-rounder Kenny Irons.
There is no mention of linebacker Odell Thurman, who the Bengals hope is reinstated by the NFL before the Bengals report to training camp Thursday. Chris Henry, suspended for the season's first eight games, is listed as the sixth and last wide receiver behind T.J. Houshmandzadeh.
Lewis, who unveiled his depth chart at Tuesday's training camp media luncheon at Paul Brown Stadium, wouldn't elaborate on the club's injury status beyond Perry or express concern that the league has waited so close to camp to make a call on Thurman.
"I'm not losing any sleep over it," Lewis said.
Bengals president Mike Brown is pulling for Thurman for more than one reason as he waits to hear for his application for reinstatement following his year suspension for violations of the NFL substance abuse policy.
"I hope we hear soon. Odell has been through difficult times. He's worked hard to bring himself back," Brown said. "I do know one thing. If he can get back, he's a good player. When you go to court the judge decides when he's going to say what he has to say. We're just going to wait until the commissioner and his people feel it's time to say it. I don't know what all they're considering or why their schedule is what it is. They're the ones to ask about that. But we do know they're aware of the timetable we're on."
Andrews starting camp in front of Whitworth could be an indication that left tackle Levi Jones won't be ready for the start of camp. Whitworth started 12 games last season as a rookie, two at left guard and 10 at left tackle. Andrews made his first three NFL starts last season, all at right tackle. But Andrews, a fourth-year player, did take the majority of reps at left guard during the spring camps while Whitworth played tackle in place of Jones.
Jones is listed as the starter, but Lewis hasn't said if he'll be fully recovered from his knee rehab in time to open camp. Kenny Zuckerman, Jones' agent, indicated last week Jones would be ready for the regular season but wasn't sure what his timetable would be in training camp.
"Stacy took all the snaps there in the spring and it gives us flexibility," said offensive coordinator Bob Bratkowski.
Brown used his one media appearance of the year to defend Lewis on speculation he's under pressure to win.
"That came from some web site, something about 'The Hot Seat,' '' Brown said. "Marvin came here when we were down. He's turned this thing around. It speaks for itself. Everyone in town respects him. Everyone in this organization respects him. Is there pressure on a coach? There's always pressure on a coach. That's just the way it works. I don't think there's anything unusual about this year."
The Bengals signed Hartwell to a one-year deal in the offseason to add some experience to the backer corps and some muscle against the run. Johnson heads into his fourth season with two team tackling titles, the last one coming last year when he started 16 games for the first time while logging the third most snaps on defense.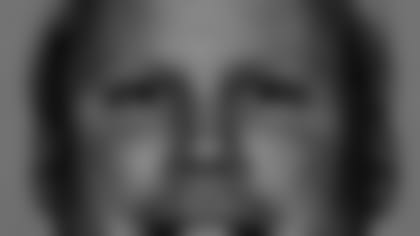 Defensive coordinator Chuck Bresnahan, who says he'll gladly take the heat after two seasons his unit has finished 28th and 30th, says not only is he stressing simplicity, but consistency.
"Do less and let them play," Bresnahan said. "Last year we had to move those guys around because of injuries. Who was up, who was down. Those things we have to avoid. We've got to get guys in position and let them master those positions and that's on us. I won't deflect that one bit. That's on us as a staff."
Wide receiver Tab Perry, returning after missing all but two games last year with a hip injury, set the Bengals single-season record for kick returns and kick return average as a rookie in 2005. And last season rookie wide receiver Glenn Holt clicked off a 24.6 average in the last five games that would have put him among the league leaders with more than 17 attempts.
But Chatman, who missed all but three games last season with a groin problem, is listed as the kick returner after returning four last season for a 23.3 average. Chatman is also listed as the punt returner and incumbent Keiwan Ratliff is third behind Skyler Green, a late-season pickup that didn't dress for the last three games.
No one behind Kelly has played in an NFL game, although Day is working on his third team since signing with the Bears as a free agent out of Oregon and spent the last nine weeks of the season on the Bengals practice squad.
Last month Lewis said that it appeared Chris Perry would start this season with an ankle injury like he did the previous season, on the physically unable to perform list and out for the regular season's first six weeks and five games.