Updated: 6-3-08, 9:35 p.m.
Chad Johnson left his attendance at next week's mandatory minicamp open to interpretation in his turn as a writer, but his closest teammate and closest mentor both said they expect Johnson on the field at Paul Brown Stadium.
Before Charles Collins took the field to oversee a workout involving Johnson and fellow receiver T.J. Houshmandzadeh in Los Angeles Tuesday afternoon, he confirmed that he's under the impression Johnson will be here June 12-14.
"Chad told me three weeks ago he was going and it's smart," Houshmandzadeh said after the workout. "You never want to give back money."
Collins, Johnson's junior college position coach, says Johnson plans to do his talking by having a career year.
"It's like I said in Hawaii," said Collins of his interview at February's Pro Bowl, "Chad is a football player." When reached before the workout, Johnson wouldn't confirm the May 23 comments he made to *ESPN The Magazine * and made public Tuesday that said he could return to the team as soon as June.
"Nothing has changed," said Johnson, who has alternately complained about pay and being used as a scapegoat.
Houshmandzadeh said he believes that means Johnson is still upset but that he's still going to attend and avoid the $8,000 per day fine.
"How he's going to be, what he's going to do, I don't know," Houshmandzadeh said. "We'll all find out together next week."
Collins said he heard Johnson do the ESPN interview and believes he'll be there next week. And while some have wondered if Johnson tries to make waves while he's here to force the Bengals' hand, Collins vehemently denies it.
"If we go on the field, we're going to be professional and play as hard as we can and represent," Collins said.
Johnson told ESPN The Magazine last month, "Am I coming back? Of course I am. I told my coaches I'm going to California to act, but the truth is I may come back to the Bengals as early as June," Johnson said. "I may be crazy but I'm not stupid."
It is the first interview since the Bengals rejected a trade offer for Johnson from the Redskins before the draft five weeks ago.
"Look how well I've done while talking every week and calling people out and making things so hard on me with all this attention," Johnson told the magazine. "I've been thinking a lot lately about what I could do if I just played and didn't talk. Things would be a whole lot easier on me. And think of the numbers I could put up. Then what would people say about me?"
Johnson didn't ease up on the Bengals. He also said, "If we want to be like Indy and New England, we have to pay and bring in some difference-makers on defense. Our offense is fine. But if they're fussing about paying a guy like me, a guy among the best in the league, you know damn well the Bengals aren't gonna supply the defense with what it needs. So I just said, 'If we aren't gonna do what we need to make us win -- can I please leave?' It's simple. I just told 'em: 'If y'all won't change, then I have to.'"
What has changed since May 23 is that the Cowboys have signed Terrell Owens to a three-year extension that averages about $9 million per year. In Johnson's second extension, signed in April of 2006, he makes about $7 million per year.
"We're keeping it focused on the field," Collins said.
Houshmandzadeh said he hasn't talked to Johnson in awhile about his beefs, but said "it's a little bit of everything."
Houshmandzadeh, headed into the last year of his deal, said the Owens deal doesn't affect him.
"Different team, different town, different owner," Houshmandzadeh said. "It's the same. I'm not thinking about it. Totally different situation."
Even before the ESPN story broke, the expectations were Johnson would show next week. So much so that the national media is headed to Paul Brown Stadium like there is an AFC North showdown in November instead of a June workout.
Headed to PBS are John "Inside The Huddle" Clayton from ESPN as well as Jason Cole of Yahoo Sports. Others are also expected to declare as the camp grows closer.
Houshmandzadeh had hoped to be here for this week's voluntary sessions, but he said he couldn't get out of a commitment in the Los Angeles area for Wednesday.
"So I figured since I can't leave until then, I would get another workout in with (Collins) and get to Cincinnati Thursday night," said Houshmandzadeh, who is working a football camp in Northern Kentucky. "I was hoping to make the last week of OTAs like I did last year."
DUNN DEAL? With the owners opting out of the CBA, it now means that a six-year deal signed in 2008 won't have a guaranteed base salary for the final year of the contract.
That could cause some jams with some deals in the top five of the draft, but for a variety of reasons the Bengals shouldn't have a problem signing No. 9 pick Keith Rivers on time for training camp.
The CBA allows picks 1-16 to sign six-year deals, but the Bengals haven't signed a No. 1 pick to more than a five-year deal since Chris Perry in 2004.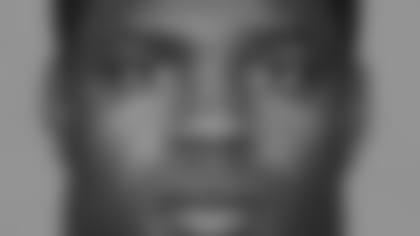 Plus, one of Rivers' agents, David Dunn, has just come off an NFL Players Association suspension and is going to be able to team with partner Joby Branion to negotiate with the Bengals.
That's the team that brokered a deal with the Bengals in signing No. 1 pick Carson Palmer before the 2003 draft, as well as a five-year deal with Corey Dillon before the 2001 season.
Branion was also involved in the Akili Smith deal when he was with Leigh Steinberg. Before Dunn split with Steinberg, he was heavily involved in two more deals with the Bengals for overall No. 1 picks, the 1994 contract for Dan Wilkinson and the 1995 deal for Ki-Jana Carter. While Smith was a three-week holdout, Wilkinson was done before training camp and Carter was in by the second day.
So despite the mess with the CBA at the top of the draft, history says a deal with Rivers gets done fairly cleanly and timely.
There have been no substantive talks yet, but training camp in Georgetown College doesn't open until the last week in July.
ODELL REPORT: SI.com reports that former Bengals linebacker Odell Thurman has again violated the NFL's substance abuse policy and is facing an indefinite suspension. Thurman, whose career could now be over since this is at least a third violation, was released by the Bengals May 19.
SI's Jim Trotter reports that Thurman hasn't visited any teams. He hasn't played since his rookie year of 2005. He missed the first four games of the 2006 season with an unspecified violation of the policy and then was forced to sit the rest of the year when he was arrested for DUI a week before he was supposed to return.
For unspecified reasons the NFL didn't reinstate Thurman for the 2007 season, but NFL commissioner Roger Goodell let him work out in the facility after the season and then reinstated him this past April 21.
But Thurman's sporadic attendance after Goodell allowed him back into Paul Brown Stadium in late January became an issue for the club.