Surgery isn't an option right now for Carson Palmer.
The amount of rest and what to do if rest doesn't cure his inflamed right elbow is what is being discussed. Head coach Marvin Lewis wouldn't discuss a time frame, but there has been plenty of time for Bengaldom to express their fears about its franchise quarterback.
Palmer's Pro Bowl receivers, Chad Ocho Cinco and T.J. Houshmandzadeh, would understand if the club shuts him down for the year with 10 games to play. "Yeah," said Ocho Cinco when asked if he would rest Palmer the rest of the year. "Whoever makes the call on Nine, I would tell them to do whatever they need to do. I don't think surgery would be the best thing. It's 50-50. Sometimes it's successful, sometimes it's not. I think Nine should sit down. For Nine, we have next year."
Houshmandzadeh and Palmer are close and he knows Palmer wants to play.
"If we could string some things together and pile up some Ws here, maybe things would change," Houshmandzadeh said. "But with a quarterback and it's your arm and it's the arm you throw with, you've got to be as careful as you can be in a situation like this. I'm sure he was worried, obviously. Carson has what? Eight, nine years left to play? You just have to be smart."
Lewis said the Bengals could look at adding a quarterback to the 53-man roster or practice squad as Palmer rests. But don't look for it to be former Bengal Jon Kitna. The trading deadline is passed and he's on Detroit's injured reserve. Plus, the Bengals didn't bite if Kitna was indeed put on the trading block last week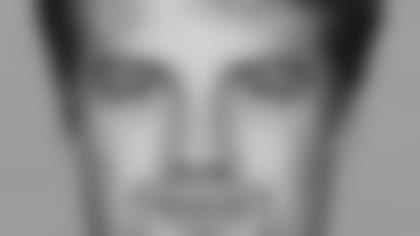 FITZTALK:
Ryan Fitzpatrick says he's still on a week-to-week schedule and he'll wait for Palmer to be re-evaluated on Sunday or Monday to see if he gets his third straight start in Houston on Oct. 26.
Palmer showed up Wednesday for work and declined to talk to the media because there is nothing new to report on his inflamed throwing elbow. He met with the Mets team doctor in New York on Monday and Palmer and the team are apparently still looking at MRIs and consulting with experts before deciding the next course of action.
"He's still trying to get different people's opinions, specialists in this area, on what the best courses of action are," Lewis said. "And right now, the best course of action is still to rest. That's why he leaves any questions for me to answer so he doesn't have to keep answering the same question over again. And if that status changes, we'll let you know as soon as it does. That's where the course of action is right now, to allow it to rest and let the healing take place so he has an opportunity not to further injure it.
Palmer wasn't in uniform in the early portion of Wednesday's practice and neither was Houshmandzadeh or kicker Shayne Graham (groin). Houshmandzadeh appeared to get his ankle rolled in Sunday's game. Also not fully in uniform were running back Chris Perry (shoulder), cornerback Johnathan Joseph (ankle), tight end Ben Utecht (chest), linebackers Corey Mays (ankle) and Dhani Jones (foot) and defensive backs Jamar Fletcher and Herana-Daze Jones with their hamstring injuries. Also down were wide receiver Glenn Holt (ankle) and left tackle Levi Jones (back).
Even though both rookie receivers Jerome Simpson and Andre Caldwell have been inactive the past two weeks, Lewis praised the progress of both and said both could be dressed for a game together for the first time. "They carry themselles like NFL receivers and won't be out of place," Lewis said.
Lewis also said he'll see how Graham kicks Thursday, but was impressed with what Dave Rayner did in his first full-scale practice with the club Wednesday.
Also Wednesday, the Bengals waived wide receiver Marcus Maxwell off the injured reserve list.
Two quarterbacks under Marvin Lewis, Palmer and Jon Kitna, have failed to beat the Steelers in six Paul Brown Stadium games, and Fitzpatrick's challenge is no different.
"They're so stout against the run," Fitzpatrick said. "That's their history. They stop the run and they run it down your throats. Those are some areas we need to improve on. You can't be successful in the NFL if you can't run the ball."
Like last week, Bengals offensive coordinator Bob Bratkowski has another full week of game-planning with Fitzpatrick as the starter.
"There's becoming more of a comfort level with the coaches," Fitzpatrick said. "What they think my strengths are and what I can do and plays they can call specifically for me. I'm starting to learn the same thing. On third down, what stuff they're going to call, that sort of stuff. It's definitely going to be a game plan that has some stuff for me. As this thing goes, however long I'm in there, Brat (has a) bigger comfort level with me as the quarterback in terms of calling some different plays." **
NFLPA BUSINESS:** Scottie Graham and Tom Carter, former Bengals working for the NFL Players Association, met with the club Wednesday to discuss the search for a successor to NFLPA executive director Gene Upshaw.