ATLANTA - As the Bengals' new era beckons, Boomer Esiason remains an Andy Dalton guy.
Esiason, the CBS studio analyst celebrating the 30th anniversary of leading the Bengals to the Super Bowl by showing Rams quarterback Jared Goff the chair of what he calls "the other quarterback" in Sunday's NFL championship, thinks Cincinnati's head coaching search bodes well for Dalton.
The Bengals have interviewed a bevy of offensive assistants for the job and on Tuesday Esiason said it reminds him of when he and his head coach, Sam Wyche, arrived together in 1984. Wyche and offensive coordinator Bruce Coslet teamed to turn Esiason into the 1988 NFL MVP and a trip to Super Bowl XXIII.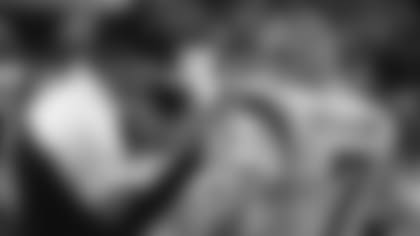 "The reason Mike Brown went down that road is because he saw the impact I think that Bruce and Sam had on a guy like me," Esiason opined of Brown, the Bengals president that has headed a search loaded with offensive names.
Esiason sees no reason for the Bengals to go after a new quarterback in the first year of the new coach's term with Dalton heading into his ninth season.  
"Talk to me next year," Esiason said. "Let's see how he looks next year. He's their quarterback. There's going to be a new offense, a new way of doing things, which I think is great for him."
Esiason, who played nine of his 14 seasons in Cincinnati, knows Dalton is like most quarterbacks and has his toughest critics closest to home.
"That's part of the quarterback tradition. We get killed," Esiason said. "He's a good player. Not everybody can be Tom Brady or Patrick Mahomes … (Dalton) is a good dude. He's got high character and you can win with that."
The Bengals won with Esiason, but barely lost Super Bowl XXIII when Hall-of-Fame quarterback Joe Montana hit pay dirt with 34 seconds left on a length-of-the-field TD drive that began after the Bengals had taken a 16-13 lead with 3:20 left on Jim Breech's 40-yard field goal.
"I don't remember what I thought," Esiason recalled of the moment Breech's third field goal of the game went through. "I thought I was going to Disney World."
When he interviewed Goff this week, Esiason pointed to his chair and told him he sat there one week in January of 1989. Esiason was that other quarterback in Miami 30 years ago. While Esiason sought a ring in his fifth season, Montana was looking for his third. He won his fourth the next season.
Esiason knows Goff is a California kid and can easily relate to Montana and Sunday's role-playing Hall-of-Famer Tom Brady.
"I asked (Goff) to name the four quarterbacks Montana beat in the Super Bowl and he said, 'You were in there, right?' Me. John Elway. Dan Marino. Ken Anderson. He said, 'That's a good list.' Yeah. On the wrong side of the list."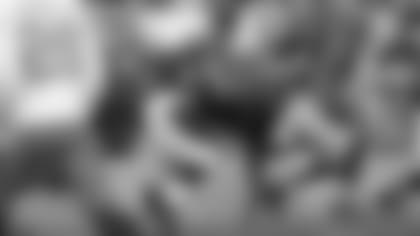 GENO EYED: The Rams' Aaron Donald, the hottest pass rusher on the planet, confirmed what we figured. He's been following Bengals Pro Bowl tackle Geno Atkins for a long, long time.
"I've watched him a lot. I'm from Pittsburgh, so I watched him play the Steelers and have a lot of success," said Donald by way of introduction Tuesday. "He's just a playmaker."
They are regarded as the best two inside rushers in the game. By the time the Rams made Donald a first-round pick out of Pitt in 2014, being 6-1, 280 pounds was no longer a detriment. That's because, in part, the 6-1, 300-pound Atkins was heading into his fifth season and had been to two Pro Bowls. Donald, who is still watching Atkins on tape coming off his mega 20.5-sack season, said Atkins' size helped validate his hope to succeed in the NFL.
"You can say that. You can say that," Donald said. "You never know until you're out there playing for yourself. I've got a whole lot of respect for him. I've watched him since college. He's a guy that uses leverage a lot. He hits you with some quickness. He's got a whole lot of power when he gets his hands on you."
Rams left tackle Andrew Whitworth has played with both sure-shot Hall-of-Famers (Atkins just made his seventh Pro Bowl and has 71 career sacks while Donald has been a Pro Bowler every year with 59.5). and has seen how different guys and styles dominate the same positon.
"Aaron is built more on speed than Geno. Geno is more built on power," Whitworth said. "They're two guys that are match-up problems for offenses. Geno is a D-Tackle who is really good, but is quiet, a little more to himself. Aaron is a little bit more of a tone setter, as fast as can be and takes over games with that speed."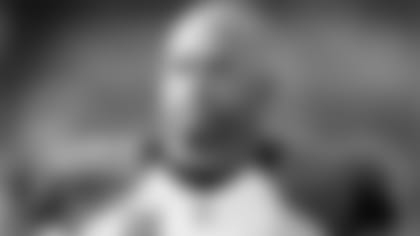 RETIRING TALK: Whitworth, 37, started doing it in the first season of the Green-Dalton Era in Cincinnati, when he was 30 and in his sixth season in the league. At 37 he's still mulling retirement, except this week he's got a lot more media eavesdropping instead of the interested few back in Cincy that included left guard Clint Boling.
"If you talk to my teammates in Cincinnati, like Clint Boling, I've been going to retire every year since he was a rookie in the NFL," Whitworth said. "Every year I treat things like it's going to be my last year. I think that's a way of challenging myself. Then the season ends and I feel good. Then it's, 'Next year is going to be my last year.'"
Whitworth says playing in Sunday's ultimate game has nothing to do with this call.
"I always assess how I feel, where we're at as a family, what are the options for us, honestly," Whitworth said. "It's not about this game, it's about how I finished the season. Am I proud how I played? Do I feel like I can still play at that level? Is the locker room and guys still the most important thing to me? Every year I have to make that decision."