Paul Brown tops our summer reading list.
The Fourth is here but the sparklers are going to keep crackling all month long to give Bengaldom a giddy, Rozzi's Famous Fireworks haze during the entirety of July.
For the first time since what seems like the kickoff of the Dec. 13, 2015 game against the Steelers at Paul Brown Stadium, the Bengals are able to line up all their big guns and some new ones for the start of training camp on July 28.
Andy Dalton, A.J. Green, and Tyler Eifert are all healthy, at last, Vontaze Burfict looks like he did as a Pro Bowler, and Geno Atkins and Carlos Dunlap are coming off Pro Bowl sacking seasons. And, yes, running back Giovani Bernard is rehabbing an ACL injury. But while he has looked so good that he (and Green) has to be an NFL Comeback Player of the Year candidate, another second-round running back, Joe Mixon, looks like a Rookie of the Year possibility.
But even before all that, in mid-July the Bengals plan to recognize their top 50 players in history as voted by the fans and media in a feast of nostalgia and debate.
In order to prepare for this orange-and-black onslaught, Bengals.com offers another option in the endless line of summer reading lists.  Here's a Hobson's Choice of top ten personal favorites from 17 years and 17 seasons of the Bengals.com archives that weave through 50 years of stripes.
April 20, 2017 _ 50 years later: legacy on the river _ With the Bengals unveiling their 50th season, a look at how they came to be an AFL expansion team in the guts of the 1960s and the merger. It turns out to be a story about a father (Paul Brown) and a son (Mike Brown) as they realize a goal in the wake of disappointments so crushing that P.B.'s friends worried about how depressed he became without football. We've all got father-son stories.
"It could not have been done except for him. The only thing I can say is he might not have done it except for me," Mike Brown muses overlooking a riverfront where he built two stadiums.
Hall-of-Fame owner Jerry Jones understands. They may not see eye-to-eye but Jones, whose own son helps him at the helm, sees the heart: "He was built for football. He won't quit. He absolutely won't quit."
The fans probably won't stiff-arm Corey Dillon.
Feb. 15, 2017: Where there's a Will, there is a Hall _ Willie Anderson, the best right tackle the Bengals have ever had, has always been a favorite for 20 years in every role. As a rookie, a Pro Bowler, team spokesman, retired sage. Bright. Engaging. Funny. If he played in New York he would have been the NFL's Shaq.
If Ken Anderson is the no-brainer as the Bengals' best senior Pro Football Hall of Fame candidate (followed closely by Ken Riley), then Willie Anderson as the best right tackle of his time takes his rightful claim as the club's best modern day Hall of Fame candidate.
This thing should have been written when he retired after the 2008 season in Baltimore. But after watching other tackles from his era get the nod, it was time. In three of Anderson's 13 seasons that were played in a kind of golden age of the pass rusher, where the top 13 all-time sackers worked during Anderson's run from 1996-2008, he allowed no sacks. In his 181 games for the Bengals, he faced nine of the NFL's 11 current leading all-time sackers and it's believed he allowed only one sack. The only ones he didn't play were DeMarcus Ware and John Randle and the one he gave up was to all-time leader Bruce Smith with 19 seconds left in a game the Bills led by two touchdowns.
Sept. 9, 2015: Bengals tap rushing tradition _ With the 15th anniversary of running Corey Dillon's NFL-record rushing day at PBS coming up later that season, we took a run-by-run look at his big day with the help of a current 1,000-yard Bengals back in Jeremy Hill.
One of the more fascinating guys you'll ever cover. Exasperating at times, but likeable. A tough man who went through an even tougher childhood. His passion drove him. The guy was a powder keg of emotion and such a great runner. Very underrated. And so is that 278-yard effort. You'll live 100 years and not see anything like that.
Two completions and none after the first quarter?  
No doubt Dillon is going to be one of the big stories when he'll be revealed (you would think) as one of the top 50 Bengals ever. After a brilliant yet turbulent seven-year career in Cincinnati that ended when he helped engineer his 2004 trade to the Patriots with a disgruntled finish to the 2003 season, he has wondered at times if he's welcome here. No doubt the vote will tell him he is and it is 'yes.' Two years ago he had it figured out.
"I'm older and I wish I had done some things differently," he says. But he also hesitates.
"At the end of the day I look at it like if I didn't do that, I wouldn't have been able to enjoy the other stuff," he said of leading the Pats to a Super Bowl title. "I have to accept it. If I hadn't had done that, I wouldn't have been able to go and do this. As I get older, I realize I did play with some good people. At the end of the day, I have to accept it. If I hadn't done that, I wouldn't have been able to go and do this. As I get older, I realize I did play with some good people, there were good times, and there were some situations I wish I could have handled it differently."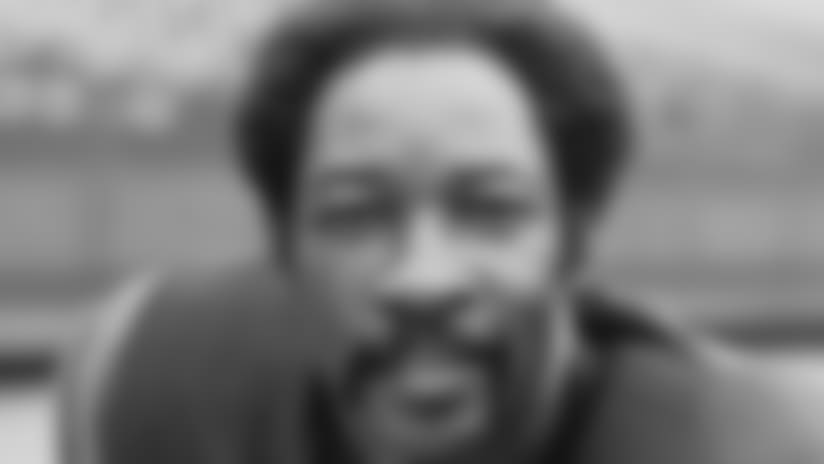 Ken Riley: 65 picks and two books.
Dec. 5, 2013: Bengals celebrate life of Riley _ If Ken Riley played today they'd make a movie. Heck, Sam Freedman wrote a book about him four years ago and that's why Riley was back in town to not only talk about the book in a panel discussion about race and football at the Freedom Center, but also the book he kept on NFL receivers while playing the most Bengals game in history with 207. The Bengals also honored him at halftime of the game vs. the Colts that Sunday.
In Breaking The Line, Freedman, a journalist and professor at Columbia University's Graduate School of Journalism, chronicles the 1967 season of Grambling and Florida A&M through the lens of their coaches and quarterbacks for the nation's two black college programs. Before becoming one of the NFL's most prolific cornerbacks of all-time, Riley was the heart and soul of Florida A&M. Think Russell Wilson.
So here's a guy whose 65 interceptions as a Bengal are the fifth most in NFL history and yet he never played corner until he arrived. Hall of Famer? The four guys in front of him on the all-time interceptions list are in. The guy he's tied with, Charles Woodson, shouldn't go in before him but probably will. Of the five below him, Ed Reed is a lock Hall-of-Famer, and Ronnie Lott and Dick LeBeau are already in.
"Ken is like anyone who was a star in a particular position and then never got to try it at another level," Freedman said. "I think he wonders what would have happened. On the other hand, he's incredibly proud of what he accomplished with the Bengals. He's such a dignified, classy guy. His personality probably hurt his chances of getting to the Hall. He really believes if you do your work well, your work should stand up for itself. He never felt like he had to be a self-promoter or be his own ad agency."
A hell of a book because no one ever wrote it then.  But it was also interesting to talk to Riley about that book he kept for 15 years.
Nov, 23, 2013: '88 legacy lives on in playbooks _ It was the 25th anniversary season of the 1988 AFC title and when you start sifting through the people that you have to talk to about that team, it turns out most of them talk football for a living. So that made it a fun story. But then it hits you. The '88 team was a 21st century team in the last belches of the 20th. They were running no-huddle and zone blitzes and zone blocking and all the rest long before iPads. As usual, one of the future network blazers said it best.
"We're disciples of Paul Brown, Sam Wyche, Dick LeBeau, Jim McNally," Solomon Wilcots said. "What we're seeing today, the foundation of a lot of that is right there in little old Cincinnati."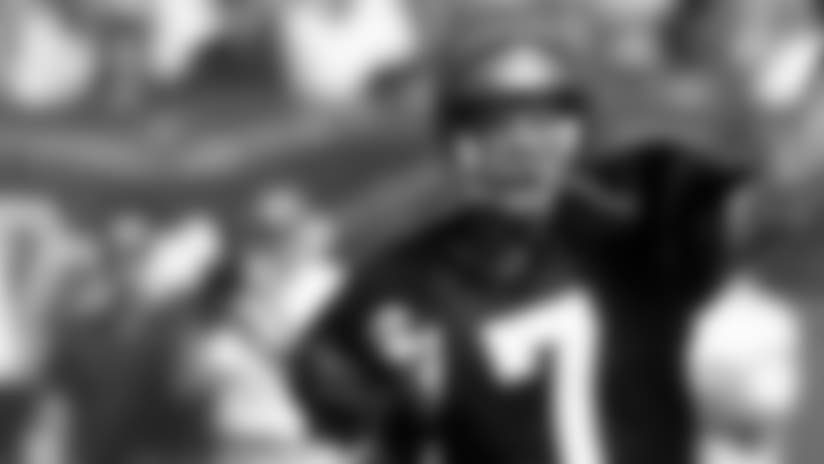 Boomer Esiason: the 80s' 21st century quarterback
Thankfully for David Kubicki, he made you do it few more times because of his exhaustive and creative campaign to convince the Hall's senior committee what we all know. Anderson belongs. Anderson's not there yet, but Kubicki's campaign was effective enough that it got Anderson's name in front of the committee with a new and different voice.  His stat comparisons are terrific, which is all kind of ironic because he grew up a Ken Stabler fan. What also makes it nice is what inspired Kubicki to do it.
When he wondered how much Anderson would want to make an appearance for a charity, Anderson said, "Nothing if it's for charity … "I'll drive (from Hilton Head) and stay with my in-laws."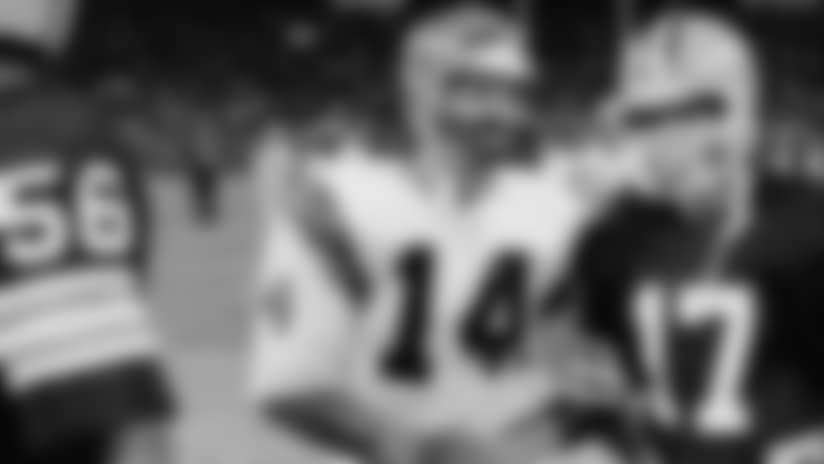 Ken Anderson also wore No. 14 well and it should be in the Hall.
Jan. 6, 2006: Bengals break Curse of Bo _ Growing up in suburban Boston under "The Curse of The Bambino," this one hit home. We fully realized that in a few days the Bengals were playing their first post-season game in 15 years against the Steelers at PBS. Since we covered their last play-off game for The Cincinnati Post on Jan. 13, 1991, it always stuck in the mind as the great Raiders running back Bo Jackson's last NFL game after Bengals linebacker Kevin Walker's innocuous tackle.
Since the Bengals were finally back in the postseason, we saw the 2005 team as breaking Bo's curse of a play-off drought. Well, since they still haven't won a play-off game since that play, many believe the curse is still on. But, when we wrote this, we thought it was broken.
What's really weird? Walker wanted to make sure he was OK, so he caught Jackson going up the locker room runway with his two little boys right after the game. Even though he had a slight limp, Jackson told Walker, "Be back next week." Walker shows you why he's on the all-time nice guy team.
*July 12, 2005: Man in the Middle_ *This is a tough one to go back and read. Spent a day in Monticello, Ga., the hometown of their second-rounder, Georgia middle linebacker Odell Thurman. After the spring camps, head coach Marvin Lewis thought he had the next Ray Lewis and Thurman did respond with an NFL Rookie of the Year-type season as the Bengals won the AFC North.
But it was the only year he ever played. That was it. He couldn't stay inside the NFL's drug policy and one time in court he admitted he was an alcoholic. He never came back after NFL commissioner Roger Goodell denied him re-instatement in 2007.
After going back and reading this the heartbreaking thing is that it's a miracle he even made it to Georgia, never mind that one glorious year in the NFL. What toughness. What perseverance. Here's a guy that the townspeople of Monticello pooled about $700 to buy a suit and clothes when he went off to college in Athens. Here's his grandmother who let him share her bedroom after his mother died in a car wreck when he was 10 because there was nowhere else with 17 people in the house. When his father died days before his first college game, he was numb to loss.
The thing you can't get out of your head is Thurman standing by his grandmother Betty's bed. She was 78, a breast cancer survivor, and ill enough that she couldn't get to church every Sunday like she said she did when she sang in the choir for every service at West Springfield Baptist, or worked as a nurse's aid in a local hospital, or worked in the "white folks' homes," nursing the elderly.
You asked her biggest, best wish for Odell and he beat her to it: "The chance to play in the NFL."
Jan. 10, 2002: Frozen in time _ One of the more interesting things about this 20-year look at The Freezer Bowl (besides Eddie Edwards' hair catching on fire) is Bengals head coach Forrest Gregg's place frozen in history as a winner in the two coldest games ever played. He was one of Vince Lombardi's stalwarts on the Packers offensive line in "The Ice Bowl," on the last day of 1967 in Green Bay when the Pack won the NFL title on its last play. The Frozen Tundra was minus-13 degrees with a minus-48 wind chill. On Jan. 10, 1982 in the AFC title game against poor San Diego, Riverfront Stadium was pistol-whipped by a minus-59 wind chill for a minus-9 reading.
"If there's one thing I learned from Lombardi," Gregg said, "it was if you're going to play outdoors, you have to practice outdoors. I think that helped us more than anything because we got more reps, more plays in that week outside.
"The difference in the two games was that the equipment was better (in 1982). In Green Bay, the field was ice. You couldn't plant to pull or cut. Except for a few patches, there was no ice in Cincinnati. And the shoes were better."
Remember when the  Bengals ganged up on the Pats?
Oct. 1, 2013: Best seat in the house _ The list began with a father-son story, so we thought we'd end it with one. This one is purely personal, but maybe not. If we're not all fathers and sons, then we're all mothers and daughters. This was the week the Bengals played the Patriots for the first time without Roy Hobson around rooting for his new team to beat his old team.
Remember when the skies absolutely opened up as Hubes punted the ball to Brady at the two-minute warning?
Maybe he did have the best seat in the house.