Alonzo Russell's big moment: the go-ahead TD with 1:55 left.
When Bengals head coach Marvin Lewis sat down his starters for Thursday's pre-season finale  against the Colts at Paul Brown Stadium, his roster was about as set as it  has ever been for the final cut to 53.
 You'd think the wide receivers; both lines and both backfields are set. If there is anything unsettled, it is the last spot at a couple of spots.
"We had an opportunity to really get guys playing time, and make good strong evaluations," said Lewis, as relieved as he'll ever be after a 13-10 loss since it appeared no one got hurt. "Guys had opportunity to show what they can do, and so that's great, and that's what you want. We're ready to move forward now. It's been what you wanted in the preseason."
Oh, there are still some issues to be ironed out between now and Saturday at 4 p.m.
After special teams Pro Bowler Cedric Peerman underwent surgery Thursday morning for a fractured forearm, the Bengals have to decide if they're going to carry him on the roster or end his season on injured reserve.
 Since they'd like to have the spot rather than have it clog up the inactive list for two months, they're probably leaning to icing him and if that happens they have to think about keeping just three backs and 10 offensive linemen if Cedric Ogbuehi and/or Jake Fisher can't go in nine days in the Sept. 11 opener.
And if one of them is OK, maybe they keep a fourth back or put that extra body at another spot.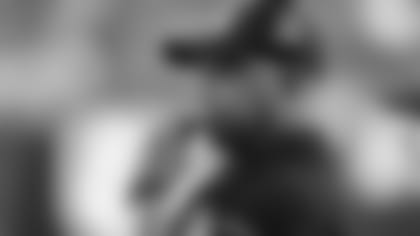 Marvin Lewis' cuts look pretty clear cut.
But even though things seem virtually all locked up, that doesn't mean there weren't any compelling stories at the back of the roster to back-drop the last-minute loss. Starting with Alonzo Russell's sister, Trevor Roach's wife, and Clayton Fejedelem' s frame of mind.
"I think I put myself in position to make the final cut with my pre-season play," said Fejedelem, the seventh-round safety from Illinois projected as a special teams maven. "There's no guarantees. I feel good and I hope I'll be ready for the opener.  I'm not going to think negatively. I think negative energy breeds negative results."
He's probably got the right vibe. Count safety-cornerback Josh Shaw as a corner and that would make Fejedelem the fourth and last safety. Especially, you would think, with Peerman out at least five to six weeks.
In fact, for the game's first kickoff special teams coordinator Darrin Simmons put Fejedelem in Peerman's L-5 spot on the kickoff team, the place from where Peerman bolted to the Pro Bowl with rambunctious grace last season.
"He's a great guy to watch, talk to, get a grasp of what he sees, how he feels it. I definitely learned a lot from him," Fejedelem said. "I just saw it as an opportunity. You never want to see those things happen. Especially to a great
player, but anyone in general. It's an opportunity. Its how the game is.  I want to do anything I can to help this team. Hopefully it works out." It probably will, but for a guy like middle linebacker Trevor Roach, he just doesn't know. Never has, starting out last year as an undrafted free agent from Nebraska who somehow ended up playing special teams in the Wild Card Game.
 "From a confidence thing, that was big for me," Roach said.
 But a hamstring injury bit him about a month ago in the first few days of camp, wiping out the opener, limiting him in the second game, and slowing him down in the third.
 Thursday? He had 10 tackles at the half, 11 in a game no one had more than six. He's thought to be battling Marquis Flowers for the last backer spot and delivered quite a statement to a coaching staff looking for him to re-capture what he had at the end of last season. 
"Being hurt is tough," Roach said. "You're not out there getting reps, which his huge. You need reps to visualize and get acclimated to speed. The last game I just felt slow reacting. I felt good in this game."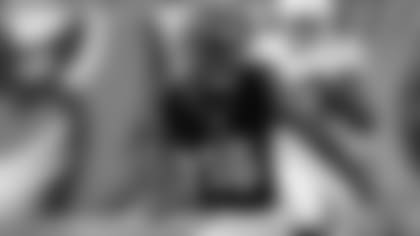 Rookie wide receiver Cody Core had another nice run after catch vs. the Colts.
The scouts call him smart rather than athletic, but after lining up next to Roach at WILL, rookie linebacker Nick Vigil thought he was a lot more than that.
"He's a heck of a player. He makes plays. How many tackles did he have tonight?" Vigil asked. "I think the first drive he made five. I was like, 'Holy Cow.'
"He's a very smart player. He knows exactly how to do everything. He's always in the right spot, so he's somebody you can trust. If you have a question, I know you can ask him. When you're in there with people you can trust it makes it that much better."
The 53? The waiver wire? The waiver wire then the practice squad?
"Whatever happens, happens. If you get too worried about it, it will eat you alive," Roach said. "My wife is flying in tonight and we'll go from there."
Roach has known his wife since they were 15, but they've only been married for four months. It's the first time she's been to Cincinnati this season because she's got a job as a nurse in Omaha at the children's hospital.
"Life in the NFL. One day you have a job, next day you're somewhere else, next day you're cut," Roach said. "It's just tough. She likes it. She enjoys it. I'd feel terrible if I took her away from that job."
Roach can't plan for the future and the future is less than 48 hours away. There is a very good children's hospital in Cincinnati, too. He shrugged.  First things first. She'll be in Cincinnati when the roster is set.
"You have to think positively in this world," Roach said. "You start thinking negatively, it affects you."
Even though Russell, the undrafted wide receiver from Toledo, is most likely destined for the practice squad instead of a roster spot, he sounds just like Fejedelem and Roach after he scored his first NFL touchdown with 1:55 left when he tore away from the cornerback in the middle of the field in what looked like the winning touchdown from 15 yards out.
 Quarterback Keith Wenning made sure Russell went out with a clip that is going to make his film that much better. He warned Russell of the blitz and told him to get his head around quickly on the third-and-nine play. He did and Wenning grabbed the ball from the official, not knowing if he or Russell would get it.
 "Either or. I don't t care," Wenning said. "That was my first (TD pass), his first TD catch. We'll fight about it later, I guess.  I gave it to Zo. I don't know if he still has it."
 An equipment manager grabbed it from Russell and said he would doll it up for him.
 "I would like the ball if he doesn't want it, that's for sure," Russell said.
 But he arguably had a much sweeter moment when he crossed the goal line. His mother, who had come from their hometown of Washington D.C., watched him play in the pros for the first time.
 "It's a big moment for me to score my first NFL TD in front of my mom," he said. "I told her to wait and come to this one."
 She had no choice. Russell's older sister, Avery Warley-Talbert, just happens to be a WNBA player, and she hurt her ankle around the time of the opener.
"You know mothers are going be there for that surgery," Russell said. "I just told her after she missed the opener, wait for the last home game."
It was worth the wait. Now Russell has to wait.
"I'm a little nervous about it," Russell said of the impending cuts. "It's out of my control .The only place where I had a chance to control it and calm down is when I was playing."
The preseason is done, but the stories are not.
Cincinnati Bengals host the Indianapolis Colts at Paul Brown Stadium in week 4 of the preseason 9/1/2016