A.J. Green tasted frustration Suday.
They have a saying in Maine when you come up with no points in a hand of cribbage.
That turned out to be the Bengals offense in Sunday's disheveled effort during a 20-0 Opening Day loss to the Ravens at Paul Brown Stadium.
From the first snap (a false start by their most experienced player in wide receiver Brandon LaFell) to the last two (curious sweeps by rookie running back Joe Mixon that lost nine yards), the Bengals offense stacked up surprise upon surprise until the weight of it all gave PBS a surreal feel.
Where else would you see the cool generalship of quarterback Andy Dalton that produced a 4-2 record in road openers dissolve into the Bengals' first home opener shutout ever and the first home shutout in the 15 seasons under head coach Marvin Lewis?
Where else would you see placid Pro Bowl wide receiver  A.J. Green  fling his helmet in anger after he couldn't reach the last of Dalton's four interceptions, half of his entire total of 2016?
Where else would you see red zone titan Tyler Eifert not targeted in the red area despite three trips inside the 14? Or where else would you see the Bengals absorb at least four sacks and five turnovers for the first time since Ravens all-time sacker Terrell Suggs was a rookie in 2003?  Or where else would you see more tipped balls eight years after their last home opener was decided by the mother of all tipped balls?
They weren't calling it shock, but a reality check.
"Not at all. No one in this building, in this organization figured that," said running back Jeremy Hill of the shiny goose egg. "There is so much talent in this room, but we did (get shut out). It's a reality check and we have to get back to the basics, and do what got us here. And that is execute in the red zone. The best year our offense had, we were killing it in the red zone."
"We need to take a look at what we need to do and correct it. From the top down and that includes me," said left guard Clint Boling. "It's a little reality check. I think we need to go back and really figure out what we need to do ... It's a quick turnaround. We've got to figure it out because Houston is coming in here Thursday and they've got a great defense, too."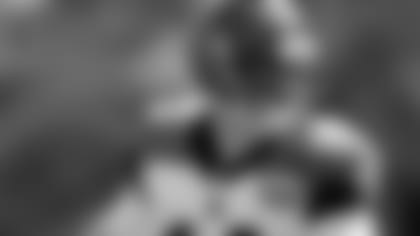 Andy Dalton was blanked for just the second time in 94 starts.
If they're not shocked, they're reeling, particularly the proud duo of Green and Dalton that has overseen the most successful run in franchise history.  But since Dalton broke his thumb when the Bengals were 10-2 on Dec. 13, 2015, they are 8-13-1.
Green, after catching half of his 10 targets for 74 yards: "I'm going to rally these guys around me. I'm not going to change my body language. I'm going to keep going out there about my business and bring these guys with me. It sucks."
Dalton, after the second worst passer rating of his career (28.4) and second four-pick game of his career that was marked by wildly inaccurate 52-percent passing by a mid-60s guy:         "We have 15 more games. This one game is not going to determine what happens this season. We can't let it. If we get a win on Thursday night, we're not talking about this anymore. Obviously you want to start the year fast, but we didn't. This is where we're at now. We have to put our head down and go to work."
Say this about Green and Dalton. They sat there until every question was asked. Green was still in his uniform sitting on his stool in front of his locker. Dalton was showered and in the media room.
The red-zone pick to LaFell from the Ravens 9 on third-and-seven that Ravens middle linebacker C.J. Mosley made a leaping grab?
"I thought I could get it over him," Dalton said. "He made a great play on it. I worked through my progressions on that one, but he made a good play."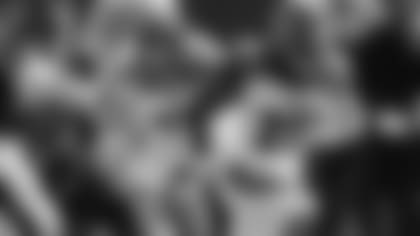 Giovani Bernard is back to his old self.
The Ravens were terrific once the Bengals got close, forcing Dalton to look at eight men in coverage and constantly making him pull it down. They still got pressure on a three-man rush, this one on third down from the Ravens 6 early in the third quarter when Suggs sacked and stripped him for a fumble.
"I wanted something else and it wasn't there. I was trying to get the ball over to Gio (Giovani Bernard).  He got around me and made the play," Dalton said.
That overthrow to wide receiver Cody Core in the second quarter, wide open down the right sideline?
"We were close. It was one of those things where you have to make the throw. It's a missed opportunity."
 Green kept shaking his  head about the tipped balls, like the first one where he was wide open waiting for the slant across the middle until linebacker Patrick Onwuasor leaped and swatted it and cornerback Brandon Carr grabbed the rebound.
"I was wide open. I was going to score. No," when Green was asked if it was a bad ball. "It was a great play by the guy. He dropped right into it."
And then there was the infield fly rule swat by Suggs.
"Some days you just have a bad break," Green said of Dalton. "Some of those tipped balls went right into the defense's hands.  One of them hung up there for a couple of seconds. No way somebody catches that ball, but they did. That's the way it goes some times.
"Personally, I have to do better. I have to find a way to get open to get the ball. Demand the ball more. There were bad breaks today. It's tough.  That's deflating to come up empty every time inside the 15 and still come out it with no points … I have to do better."
If Green is feeling the heat, what about the offensive line? Dalton was even getting hit when he held the ball for a second on swing passes and was sacked five times.
In his second start at left tackle, Ogbuehi allowed Suggs two sacks, one of them that sack-and-strip, and set up another when Ogbuehi held Suggs as linebacker Za'Darius Smith got the sack. Right tackle Jake Fisher had two holding calls. Right guard Trey Hopkins is feared out for the year. The Bengals got just 3.5 yards per carry as the Ravens protected quarterback Joe Flacco the way the Bengals maybe would have protected Dalton and Ogbuehi. Because of the turnovers the Ravens rushed it 42 times and the Bengals just 22.
That's the bad news. The anemic Ravens' running game outrushed the Bengals, 3.7-3.5. The Bengals' two leading issues heading into the Houston game are trying to get the tackles straightened away and deciding on two running backs because the rotation of three didn't work. They have to talk about giving Ogbuehi help because leaving him isolated didn't work.
  "We kept having penalties that brought us back; too many negative plays, and we had to chase," Ogbuehi said. "We have to score points in the red zone. We have to do better for the defense."
Asked what Suggs' most effective move was Sunday, Ogbuehi went big picture.
   "The nature of the game is every bad play gets blown up," Ogbuehi said. "You can have 30 good plays and two bad plays, even one. Those two plays, he got me."
 Boling had some words of advice for Ogbuehi after his first game replacing Pro Bowler Andrew Whitworth.
"Just keep battling. You can't start questioning yourself. You have to go out there and be confident," Boling said. "If you get down on yourself or you start feeling sorry for yourself, this league will kick you in the teeth."
On a short or long week, that's pretty good advice for all 53.
Cincinnati Bengals host Baltimore Ravens at Paul Brown Stadium in week 1 of the regular season 9/10/2017