 In no particular order, Sam Adams can fill up a doorway, the line of scrimmage, and the hopes of a team on the cusp of the Super Bowl.
But Bengals defensive coordinator Chuck Bresnahan isn't talking about Adams' 6-4, 340-pound frame. He's talking about his 12-season presence that has gobbled up three Pro Bowls, 10 postseason games and ...
"He went to the Super Bowl with Marvin (Lewis and the Ravens) and he went there with me (and the Raiders) and let's knock on wood that it happens a third time," Bresnahan said. "He's a good, smart player who was brought up in the game and brings a lot to the game."
The Bengals officially signed Adams to a three-year deal Monday and that unofficially should end the buzz about the Bengals switching to a 3-4 since Adams has been a formidable 4-3 tackle for both Lewis and Bresnahan. But Bresnahan said the Bengals haven't made up their minds yet, and as fellow tackle Bryan Robinson said, "You bring in a guy like Sam, it lets you do a bunch of different things."
The first thing it does is make the Bengals stouter than they've ever been in the middle since Lewis arrived as head coach in 2003 and he and Bresnahan look to revive a defense that finished 28th in the league last season.
Another thing it does is make a guy like left end Justin Smith as dangerous as he's ever been in his six-year career because Adams adds to the rotation as well as draws double teams. Like Bresnahan, Smith isn't looking at his bulk.
"What they talk about is how quick his first step is," Smith said. "Anytime you have a guy on the line penetrating, he becomes a force. You have to account for him.
"(Rotating linemen) is something we've never done that much. Now that we've got guys like that, we have to roll them. It will keep us fresher. I know the offensive line doesn't like it because they go against a fresh guy every four plays. I have no problems with it."
No one seemed to have a problem with it Monday. Robinson said he and John Thornton welcome the addition of "a big body," although Bresnahan is adamant that his 295-pound tandem held up well against the run despite the age-old perception. Throw in the fact that in the six games the 320-pound Shaun Smith started in place of the injured Robinson the Bengals gave up just an average of 107 yards per game rushing, and Adams isn't going to be the only factor.
"Our biggest plays weren't up the middle. They were outside," Bresnahan said. "To me that speaks volumes about the guys that played inside. We had Shaun in there at times when Bryan went down, but Bryan and John are solid players. This gives you a three-man rotation or more that is as solid as you get."
Another playoff-tested veteran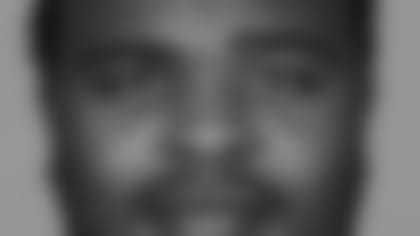 If there is anyone who knows what the addition of Adams means, it's Bengals right guard Bobbie Williams. The 340-pound Williams traded massive blows the past two seasons with Adams in the losses to Buffalo.
"He must be turning cartwheels," said Williams of Bengals middle linebacker Odell Thurman. "I know our linebackers are going to be happy. That's going to free up a couple of gaps to run through.
"He must be pretty strong because when we got to 'rassling' out there, it was like two sumo wrestlers."
Adams is another in a line of playoff-tested veterans Lewis has lured to the club. He becomes the seventh player Lewis has signed who has played in at least one Super Bowl, and the ninth that has played in a least one conference championship game, and he brings to the Bengals some more aura of success.
"We're going to challenge each other in all kinds of ways," Williams said. "Not only on the field, but in the weight room, too. He's a big strong guy. ... Judging by the 'rassling' matches we've had out there, I'd say he's just as strong as I am and I know I can chunk up some weight."
Two of this season's three free-agent signings, Adams and Tampa Bay safety Dexter Jackson, played against each other in Super Bowl XXXVII when Jackson was named MVP. Jackson has a history of playing in front of massive linemen for the Bucs such as Warren Sapp and Booger McFarland.
"Look at all the good defenses," Jackson said. "I don't want to say a hog, but (they have) one big guy in the middle that closes up everything on them. They need two guys to account for him, and now they can't send out as many receivers because they need to keep in one person to block."
If Lewis has spawned a buzz publicly by refusing to rule out a switch to the 3-4, the players are buzzing about it, too. The 6-4, 270-pound Justin Smith says he could make the move to linebacker, and Robinson says he's prepared to "slide out to end" as he did in the first eight seasons of his career.
"We don't know. We're waiting to hear. Maybe this will make them go one way or the other," Justin Smith said. "But I'm thinking we're going to do what we did last year."
The Bengals played a bunch of three-man fronts (what they call "Tiger") in varying situations, but they stuck with a 4-3 base. Given Adams' success with Lewis and Bresnahan in the 4-3, it figures the Bengals would stick with it.
Yet, like Bresnahan said, "We could go out there now and play our 4-3 stuff, but the decision has yet to be made. Nothing has changed until further notice."
But there is certainly one change with the addition of Adams and Jackson.
"We've become a better defense," Robinson said.
Adams, scheduled to meet the media Tuesday at 11 a.m. at Paul Brown Stadium, figures to have a front-loaded contract netting him $3.5 million this year and it could be worth as much as $4 million with incentives in 2006.