Carson Palmer stood in the pocket and took some shots. More than the Bengals would have liked in Preseason Game No. 2.
But in vintage Palmer fashion after the game, he stood up for his line.
The one with Eric Ghiaciuc at center, which played the first two series of the game. And the one with Bobbie Williams at center, which played the last three series of the first half and allowed Palmer to get sacked deep in his own end during the 27-10 loss to the Lions. "Last year we gave up the fewest sacks in the league or one of the fewest," said Palmer of the franchise-low 17 sacks the Bengals allowed last season. "If there's one position you can hang your hat on and be confident in knowing they have your back and do everything to keep you clean, (it is) our offensive line.
"The quarterback is going to get hit. It's not 7-on-7. I'm more than confident and these guys are more than capable of keeping me clean. ... These six or seven guys we can rotate in there are as big and as massive as any offensive line in this league."
Like everyone else, Palmer likes that "Jurassic Line" when Williams moves from right guard to center, Stacy Andrews moves from right tackle to right guard and four-time Pro Bowler Willie Anderson takes up residence at right tackle while the left side of guard Andrew Whitworth and tackle Levi Jones stays intact.
And if there was any part of the line that looked solid, it was Jones and Whitworth doing a mammoth job blocking the run.
"Phenomenal. Top to bottom," Palmer said of the Jurassics, but they didn't get going until backup quarterback Ryan Fitzpatrick led a 99-yard touchdown drive late in the first half that tied the game at 7.
"During that drive I became comfortable; it became natural," said Williams, whose three series marked his most snaps ever at center. "It took me a little time to get into rhythm, but once I did it kind of slowed down and you see it quicker and that's how I saw it."
Williams says the toughest adjustment is the pass sets. "At guard you want to mix it up with the guy," he said, "but at center you have to move back and let it come to you."
Williams came out late in the long drive when Ghiaciuc replaced him, but head coach Marvin Lewis reiterated that the Bengals are simply trying to find a backup group behind the Ghiaciuc line if someone gets hurt. Particularly now that backup center Dan Santucci looks lost for at least a couple of weeks with an ankle injury.
"Everybody loves it. We like the first group, we like the Jurassic group," Whitworth said. "We've got six or seven guys that can play. It's tough. Which way do you go? You've got to get ready for it because with the (low) numbers we keep, you're going to find yourselves in different situations during the season."
But to a man they said the problems they had with Detroit's active, stunting group had nothing to do with changing up the lines.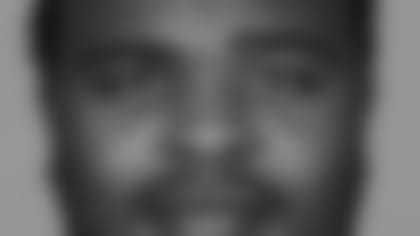 "I don't want to take anything away from them, but we have to pick it up better," Williams said. "They didn't do anything too exotic. We just have to be better, and we are. I can't give you any fancy name for it; we just have to see it. Which we will. It's nothing that can't be fixed."
Whitworth noted how different the Lions Tampa 2 style is from what the Bengals faced in Green Bay last Monday night. The Packers sat in their gaps while the Lions slanted and Palmer thought that could have been regulated with a game plan, which he says teams don't craft until the third preseason game.
"It's a whole different scheme. We haven't seen one like it since Game 12 or 13 from last year," Palmer said.
Still, the Bengals have to block it.
"I don't think it had anything to do with what group was in there," Anderson said. "We just have to play a better game. It was the thing that our coaches get mad at. One guy would get it wrong while everyone else got it right, and we've got to play good football at a consistent rate."
SLANTS AND SCREENS After Monday's solid effort defensive coordinator Mike Zimmer told his guys they were one bad outing from being called the big, bad, lousy defense again.
The sharp contrast came in giving up the big play. In Green Bay no receivers were running free. Against Detroit, it was a free-for-all.
Former Bengals quarterback Jon Kitna set the tone for the night on the game's first snap when he saw 6-5 wide receiver Calvin Johnson matched up on 5-11 cornerback Leon Hall and uncorked a 40-yard completion, the first of three of at least 40 on the night.
"I was in good position. I saw the ball in plenty of time, but I wasn't able to get my feet set and jump to contest the ball," Hall said. "I've got to make a play on the ball. I have to get my feet set."
Kitna hooked up with Johnson again on a 27-yard touchdown pass in which he walked untouched through a zone.
"That was a leverage problem," Hall said. "Those are things that get you as a DB and put you in a bad position and bad things happen. We've been pretty good. We just have to come out against New Orleans with a chip on the shoulder, look at the film and sharpen it up for the last two games." With No. 1 pick Keith Rivers getting a ton of snaps at WILL linebacker, Brandon Johnson got his first look at SAM backer. Darryl Blackstock played extremely well at SAM showing off his strength, which is getting to the quarterback, and he did once along with making two tackles for a loss. Johnson had three tackles while backup middle linebacker Corey Mays led the team with five tackles. Quarterback Jordan Palmer didn't play Sunday night, which could mean he's ticketed to the practice squad. Or that he'll get Jeff Rowe's snaps on Saturday Fitzpatrick is having a fine preseason with a 109 passer rating boosted by his 73.9 completion percentage.