 Sunday is more than Bengals-Saints and the struggle to get back to .500 and the playoff drive and the potential war of yards between Carson Palmer and Drew Brees.
This purely American pilgrimage to New Orleans is about the eyes of a rookie and the heart of a head coach and the trash bag of an Olympian and the will of a city.
"It's hard for people to leave New Orleans, man. It really is," says Bengals rookie defensive end Eric Henderson. "There's history and tradition and you really don't understand that unless you're born there and lived there."
And a child shall lead them. With his usual aplomb, rookie Andrew Whitworth is calming his team's fears about the raucous Louisiana Superdome.
"He tells me, 'Don't worry about it, Coach,' " says offensive line coach Paul Alexander. " 'I've played there 12 times.' "
Whitworth is like that last baby in the family. You never planned on it, but can you imagine life without it?
In the four games since $40 million left tackle Levi Jones went on the shelf with arthroscopic knee surgery, Whitworth has offered priceless play at what is arguably the most demanding position on the field against a stretch of some of the NFL's best pass rushers.
He came off the bench against double-digit sacker Simeon Rice in Tampa Bay and then faced off against former Pro Bowler Mike Rucker of Carolina, elite sacker Patrick Kerney of Atlanta, current Pro Bowler Terrell Suggs, and finished it off taking a few shots at future Pro Bowler Shaun Phillips of San Diego in helping Palmer fuel the Bengals' biggest offensive day in 16 years.
"He's done more than hold up," Jones says. "He's graded in the high 80s and low 90s every game. Whit is doing a great job and I was confident how he was protecting Carson."
Before Jones went down, the battered offensive line and the Bengals had allowed 17 sacks in five games. In Whitworth's four, they've allowed eight and maybe half have been the fault of the offensive line and when there has been pressure it's usually been up the gut.
"I think it's fair to say that he's performed unbelievably," says Alexander, in his 12th season coaching the Bengals linemen. "I don't know if I've had a rookie play any better."
The laugh, of course, is that coming out of Louisiana State the knock on the 6-7, 340-pound Whitworth is that he wasn't athletic enough to play the left side. He would play in the league, but it would be as a prototypical right tackle, the draftnicks said.
What they failed to feed into the computer is that the only thing bigger is his maturity and calm.
Former Bengals left tackle John Jackson, who now works for Channel 12 in Cincinnati, is convinced.
"Playing left tackle is all about playing with technique and he really has that," Jackson says. "He knows how to use his hands and he's got great feet for a guy that size. And he's one of these guys that just keeps coming at you."
The Bengals scouts were impressed with what he did in the athletic-laden SEC and when Alexander worked him out before the draft he really liked how much space the kid took up while moving his feet. Not to mention his football laptop for brains.
Cincinnati's pick at No. 55 in the second round was a lock. It had to be Notre Dame tight end Anthony Fasano, right? But Cowboys coach Bill Parcells swooped in at the last instant. When the Bengals recovered from the shock, Whitworth was the next guy standing and while it seemed like they were stacking behind the 26-year-old Jones, then punt returner Devin Hester was so tempting ...
But Hester didn't have a true position and it was three months before Jones signed a contract extension. And there was Alexander's evaluation on top of the scouts', as well as the Draft Day observation from offensive coordinator Bob Bratkowski that went along the lines that Whitworth was the most impressive interview he's witnessed in more than a decade in the NFL.
"And that's exactly what you've got," said assistant offensive line coach Bob Surace. "The guy's a good player as well as a great person. He'll take some guys with him."
What you've got is a guy who may need help against the super elite speed rushers like a Dwight Freeney. But in these past four games the Bengals rarely have had to use a chipping back or tight end to help him. In fact, they've been able to scheme almost as if Jones were in there.
The question, of course, is what happens when Jones comes back in a few weeks. No one will say. The bigger question is what happens in the offseason. It probably means the Bengals would like to re-sign Eric Steinbach and play him at center, but if they can't they at least know Whitworth can play left guard.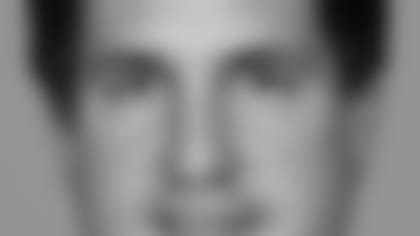 Surace, a former Princeton center and a college head coach at age 31, is used to brains and Whitworth sold him a long time ago. Surace is amazed how he is that rare athlete who can come off the field after a series and break down his technique in frame-by-frame clarity without needing a film session or a coaching reminder.
"I kicked too much," or "I sat too flat," or "I had my eyes in the wrong spot."
Tight end Reggie Kelly has seen those eyes.
"He's relaxed; you can see it when you look in his eyes," Kelly said. "He's got such tremendous poise for a young player. He's something else."
Wide receiver Bennie Brazell has seen the eyes, too. He's Whitworth's former LSU teammate that the Bengals took a little less quietly in the seventh round. In the hours after Hurricane Katrina leveled New Orleans in late August of 2005, Brazell made his way to the wide trailer Whitworth had arranged to be put on campus so people could donate the much needed necessities.
Whitworth's gesture has now gone down in Bayou lore. How when he left the meeting in which the Tigers found out school and that week's game had been postponed, he teamed up with a couple of teammates to begin a collection drive and deliver the truck to a local church.
"It's just something I've always felt," Whitworth says. "If you've got a chance to help somebody else, do it. You're always better off than somebody else. I mean, these people had nothing. I'll never forget how a lot of our teammates who were from New Orleans and didn't even know if their families were alive, and they were giving away everything they had. You've got a guy like Bennie Brazell who is giving away his stuff from the Olympics."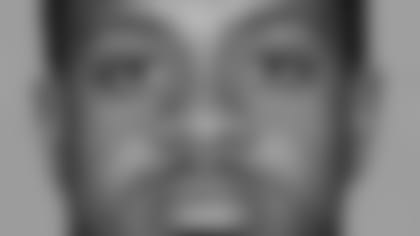 Brazell, who made the last Olympics as a sprinter, showed up with a garbage bag of about 15 pairs of track shoes and a pile of sweatsuits. A lot of the stuff had sentimental value, and had the Olympic logo and the logos of other elite meets.
"The people needed it then; they needed it more than I did," Brazell says. "That's the kind of guy (Whitworth) is. If you need help, he'll be right there for you."
Whitworth is still devastated by what happened. He was in New Orleans back in July for a wedding and it was still miles of Third World.
"It still looked awful. It looked like not a whole lot had been done," Whitworth says. "I think it's definitely something people need to put more attention on because I think it's an issue that nobody has done anything about that they should.
"This country really needs to start taking care of itself more than ever."
If it sounds like Whitworth is going into that building with some emotion, believe it. He helped West Monroe, La., win three schoolboy state championships in the Superdome and LSU win a national title in there. Last year, people would approach him and say they had lost their house, lost their clothes, but they still had their four season tickets.
"We've got to get on them early, especially with the passion they'll be playing with in that stadium," Whitworth says. "The Saints are something that give them 60 minutes of football and give them a chance to get away from everything that hurt them with the storm."
Henderson, another rookie who is on the Bengals practice squad, will get to see it. A free agent out of Georgia Tech, Henderson is the guy who never heard from his sister on the West Bank in the days following Katrina, and when Tech opened on ESPN the network placed a phone number on the screen. Anyone who knew of Henderson's sister was asked to call.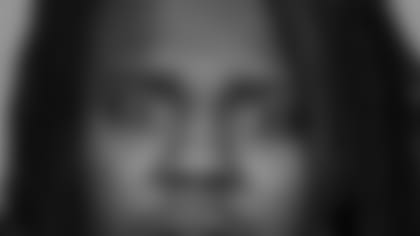 At halftime, he was told his uncle had phoned with news that everyone in the family was fine, and he ended the game with a sack and forced fumble to secure the win over Auburn.
"I've had people spread out for a minute," Henderson says. "Louisville, Kentucky. Canada. Texas. They're just starting to come back."
His younger brother James is in Texas near other family and that makes him feel a little better. When Henderson was 10, he lost his mother to breast cancer and then he lost his grandmother when he was in high school. When James started running with the wrong crowd in New Orleans, Eric snuck him into his Tech dorm room and raised him until the Bengals called after the draft.
"I really couldn't bring him with me," Henderson says. "Not drafted and not being on the roster. It's not enough stability."
At any moment, another team could offer Henderson a spot on their active roster, or the Bengals could release him. He does know that he's making his first regular-season trip, a gesture that head coach Marvin Lewis often gives to inactive players when the Bengals play in their hometowns.
Also ticketed for the Saturday trip is offensive lineman Nate Livings, another practice squader who played at LSU, as well as the injured Brazell and cornerback Greg Brooks, a New Orleans native.
"I appreciate it," Henderson says. "It means a great deal. Coach Lewis is a good guy. You've got to love him. He understands what certain things mean to people and that's what I've learned to understand about him."
James or his sister, Erica, won't be able to make it back for the game from Texas. They have decided to put their lives back together elsewhere. But eight other uncles and aunts and cousins will be there as they pick up the pieces. They're definitely going to come back and settle.
"It's just something about it," Henderson says. "I'd like to take a lot guys around the city and open up their eyes to what is happening. I think guys would really appreciate life more. Thank God for what we have."
Which is why Sunday is more than 5-5 or 4-6.