Leah and Devon Still kicking back at home during Super Bowl week.
HOUSTON - Leah Still, a first-grader with the personality of your high school student council president and a vocabulary to match, is aghast.
Devon Still, her father who wore No. 75 so famously for the Bengals a few years back, isn't rooting for the Patriots in the Super Bowl this week. In fact Still, who now plays defensive end for the Texans, isn't rooting for the Falcons, either, in the game taking place a couple of miles from his condo.
"Daddy, why don't you want them to win?" Leah Still asks. "Because they wore our T-Shirts."
"It doesn't matter who wins to me," Still says.
 "They wore your T-Shirt," Leah reminds him of that memorable October Sunday night two years ago the Bengals went to Foxboro and the Patriots cheerleaders donned No. 75 for a routine that was anything but routine.
"It was kind of helpful for our foundation because they wore our jersey. And it helped a lot for our foundation," Leah Still says.
 "They beat us. They put us out of the playoffs," her dad says.
"But they wore your jerseys," Leah Still says. "So thank them."
Devon Still is just plain thankful these days, mostly to God, even though his foot couldn't escape a double team in the season's fourth game when he suffered a year-ending Lisfranc foot fracture just as he was playing his best in years.
 Throw it on top of the elbow injury that ruined his shot with the Bengals in 2013 and the back surgery the following offseason that almost killed him with a pulmonary embolism and Still seemingly hasn't caught a break since 2012 Draft Day when the Bengals took him in the second round.
But don't tell him that.  March 25 marks the second anniversary of the day the doctors pronounced his daughter's rampaging Stage 4 cancer in remission.
"I know whatever he throws at me he gave me the strength to make it through," Still says. "I really can't complain. I feel like every chance I had an opportunity to play, like when I dislocated my elbow and Geno (Atkins) ended up getting hurt and I missed out on that opportunity to step up. With the team here there was a lot of opportunity to play and then I end up getting hurt. (But) I just think about everything she's missed out on. Having cancer. Her missing out on doing normal kid things."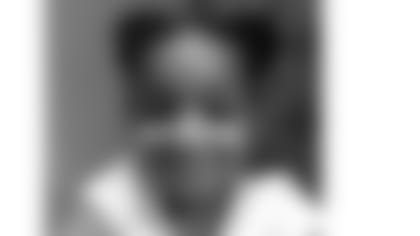 This is why people call Leah Still "Queen of the Selfie."
She's not now. She turns seven going on 37 in May.
"I got a report card, I think, Thursday. Yeah, Thursday," she says. "It was good. So I get to get two Barbies today on the airplane. It's going to be very fun once I get them."
Leah walks fashion runways in New York when she gets the chance. Devon's football dreams have taken him to a stark building in the middle of the Houston sprawl, in the middle of a new 3-4 defense teeming with talent that led NFL defense the last half of the season. He's a free agent but he's talking to the Texans about coming back and he says he'll be ready to go in April.
But his No. 75 Bengals jersey is the foundation of it all for both of them. When he arrived here last season after a year hiatus, the great Vince Wilfork already had No. 75. But it wouldn't have mattered. Even if it was available he still would have taken No. 91.
"I want that to stay a Bengal thing," Still says of No. 75. "That jersey means more than just a football number. How it raised over $1 million towards children's cancer and it was a sign of strength bringing the country together."
That was 2014, the year from hell, the year that began with his back surgery and blood clots in his lung. The year that changed everything on June 2 when doctors discovered a Neuroblastoma tumor in four-year-old Leah's abdomen had spread to her hips and bone marrow.
Her odds were one in two and when the Bengals opted to cut Still but keep him on the practice squad so she would have medical insurance the story went viral. When the Bengals offered Still's No. 75 jersey for $100 in the Bengals Pro Shop as a way to raise funds for cancer research at Cincinnati Children's Hospital, father and daughter became the national face of pediatric cancer during that season.
 On the Saturday before the Super Bowl, the girl with the 50-50 shot to live gave it 100 percent when she spoke at the NFL's first women's summit.
"Leah spoke most of the time. As she always does," Devon Still says with a laugh that is all pride.
The Still Strong Foundation had its beginnings in the early, tough, and awe-inspiring days in Cincinnati. The first requests for Still's jersey rolled in to the Bengals Pro Shop from as far away from Australia. Saints head coach Sean Payton bought 100 jerseys because he loved how the Bengals rallied to their player. Patriots owner Robert Kraft wrote a check for $25,000 in anticipation of the Sunday Night Football in America meeting.
"The toughest part was the initial diagnosis," Still says. "But when the first treatments didn't work … That was tough when you think your daughter can be saved and …"
Their foundation celebrates the two years without cancer on the day of the remission, March 25, with its first gala in Philadelphia.  It has raised about $100,000, but this thing is not about money. It is about the moments like the women's summit the day before the Super Bowl where both of them spoke.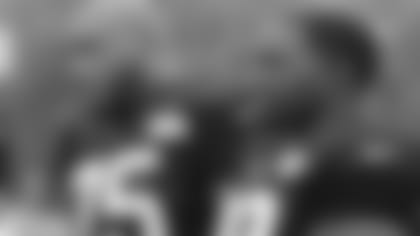 When Devon Still shaved his head in the Bengals 2014 training camp to help Leah fight cancer, No. 75 became a household number.
 "It was pretty cool. There are a lot of little girls in there that needed to hear some form of inspiration," Still says. "Let them know what they're going to be battling in life and how they can stay strong and not let society shape the beliefs on who they are."
Devon Still laughs. Leah?
"If she tells you what she spoke about, we'll be here all day," he says.  "I fee l like Leah gave great messages to the kids. Just honing what's on the inside and not the outside and always remaining yourself."
Talk about wanting to do whatever you want to be. When it comes to what she wants to do her father says it depends when you catch Leah. Sometimes she wants to be a nurse. Sometimes a doctor. Now she's into fashion.
It began when she was sick and they were looking to boost her self-esteem when she lost her hair and eyebrows. Now it's grown into enough of a passion that she models clothes on some weekends.
"Yes," Leah says. "Someday I'm going to be an artist of fashion. I want to be an owner of fashion. I'm working on that. I just want to design clothes, have a photo shoot. My cousin is a fashion designer and she is the one who inspired me to do fashion. I'm doing hair. I know how to do my American Girl doll's hair. I try to do her hair a lot. The reason why I want to be a hair stylist is because I like designing hair and little colorful parts."
Watching Devon Still watching Leah Still is almost as fun asking her questions. It is hard in the midst of all the talk about hair not to remember that first day of Bengals training camp in 2014. That's when Still first talked about her illness and how the chemotherapy stole her hair, so the family told her that the hair of one of her favorite princesses, Rapunzel, got longer when she cut it all off and let it grow back.
Now she says when she is asked to take photos of her and her dad, "People call me, "The Queen of the Selfie."
"I think I'm past amazed,' he says of his American girl. "Ever since I've seen the personality she was able to have and the mindset she was able to have while she was battling. I don't think anything can supersede that."
Yes, Leah remembers that Thursday night when she was four and on the field at Paul Brown Stadium in 2014 when the Bengals donated the $1.4 million proceeds from the No. 75 sales to Cincinnati's Children's Hospital.
"I was emotional," she says. "I remember trying to hug my Dad but I couldn't find him. I think he was in the locker room."
She has a better memory of coming to a game in Cincinnati this year without her dad.
"When I went to Cincinnati with my friend she's a singer and she's 12 years old we were on the screen and everybody started cheering because I was there with my mom and my friend's mom," Leah says. "They screamed out loud and I almost cried. But I just had to keep it in."
The Stills haven't kept much inside and the fight against cancer is for the better. Since his stirring speech at the ESPYs in 2015 when they won the Jimmy V award, Still says the speaking offers haven't stopped. Those public speaking courses at Penn State have come in handy.
"I spend a lot of my time speaking at foundations that deal with cancer and just being able to give families hope if they stay strong they can make it through the battle like we did," Still says. "I also go to a lot of businesses and talk about perseverance and just being able to overcome obstacles."
When the Bengals cut Still after training camp in 2015, he didn't hook on with a team and while it wasn't a relief, it wasn't a death sentence, either.
"It wasn't that hard. The year Leah got diagnosed, I was there physically but my mind was never there," Still says. "I always wished I could be home with her but I needed the insurance to help her. So having that year off as she finished up the rest of her treatments to be there with her, that was easy for me because that's where I really wanted to be. I won't say it was a relief because playing football is obviously my dream. Bu I know what's more important when it comes down to it."
Leah Still is drinking a hot chocolate the day before the Super Bowl and asks her dad, "Want one?"
"Uh-uh," he says as he ponders a question.
"Definitely.  (No. 75) will always be there," Still says. "We love Cincinnati. They helped us through the battle. The organization. Everything they did.
""No setbacks,' he says. "Every day is amazing. As long as we just keep heading in the right direction and she's able to be a normal kid and not have to be in the hospital and be able to go to school and make friends. The things we used to do when we were kids."
Which is doing stuff like trying to convince your dad who to root for in the Super Bowl. She's still pushing the Pats. But she knows only one jersey has their heart.
"He's always going to love his jersey from the Bengals," Leah Still says. "Everybody wears them now, so it's helpful."