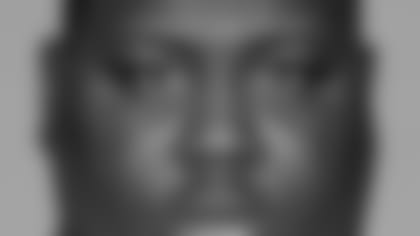 With Bengals tight end Tony Stewart now a Raider, the Browns have raided their AFC North rivals.
The agent for Bengals safety Kevin Kaesviharn, Bruce Tollner, confirmed his client visited Cleveland on Thursday and an NFL source said Friday that the Browns have made an offer sheet on backup defensive tackle Shaun Smith, a restricted free agent. It's being characterized as a matchable deal, but probably won't be by the Bengals.
It's not known if the Bengals have officially received the offer from Cleveland because the Bengals don't comment on offer sheets until a decision is reached. Cincinnati has a week from this Friday to match or lose Smith since the sheet was most likely sent early in the day.
Because he's an undrafted free agent tendered at $850,000, the Bengals would get no compensation for losing Smith.
Neil Schwartz, Smith's agent, couldn't be reached for comment Friday. Smith also couldn't be reached.
But two AFC North sources not in the front office of either team said the deal is worth $8 million over four years.
The conventional wisdom is the Bengals won't match for a guy whose playing time dropped this past season and the club is trying not to restructure the contracts of veterans in the face of what they say is a tight salary cap.
The offer isn't believed to contain a "poison pill" that would make it unmatchable but it's probably too much to keep Smith, 25, given his playing time last season. He played in 13 games last season. Although he was active enough when he was in there with 14 tackles and a pass defensed in limited snaps, the coaches decided not to play him in the last three games of his second full season with the Bengals.
Smith had a fine year in '05, when he started five games in place of the injured Bryan Robinson and had 38 tackles. He played in the last three games of 2004 after the Bengals picked him up off waivers from the Saints.
The Bengals' two starting tackles, Sam Adams (a $1.5 million cap count) and John Thornton ($3.75 million) are over 30 and well-paid, but Domata Peko is poised to make a run at a starting job after an impressive rookie season. Plus, third-year player Jonathan Fanene figures to get a shot at tackle and Robinson can slide over from end occasionally, so there could be no room for Smith.
The Bengals let backup wide receiver Kevin Walter go to Houston last year when they didn't match the Texans' offer.
The Browns are stirring the long-time rivalry this offseason. Last Friday they signed away Bengals left guard Eric Steinbach with a $49.5 million deal and they appear to be penciling in Smith as a nose tackle in their 3-4 alignment.
Plus, the Browns are now in the mix for Kaesviharn with the Saints and Bengals. Tollner wouldn't comment on where negotiations stand.
Stewart, 27, the Bengals' National Football League Players Association representative, is a tough chemistry loss. He caught 14 balls for 120 yards this past season, but he's also coming off a huge year on special teams with two fumble recoveries and a deflected punt.
"I grew as a player on and off the field in Cincinnati and I have to thank Coach Lewis and the Brown (family) for that," Stewart said Friday night. "But I've got a great opportunity to expand my career in Oakland where I'm going to have a bigger role."
Stewart, a backup during his six NFL seasons, is going to get a shot to, if not start, play a lot in the West Coast offense that uses the tight ends more and reunites him with the system he had his first two seasons in the league in Philadelphia.
Stewart and his agent, Jerrold Colton, wouldn't reveal numbers but an NFC source said Stewart got $500,000 to sign with $1 million salary in the first year that could escalate to $2 million if he hits incentives; numbers the Bengals couldn't touch after re-signing starting tight end Reggie Kelly to a $9 million deal over three years.
Even though the Bengals didn't try very hard to re-sign him, Stewart exuded the same class that made him one of the locker room's most respected leaders.
"Free agency is all about priorities and I realize my name wasn't at the top of the list," Stewart said. "I'm thankful for the opportunities that were given to me in Cincinnati."
Stewart's departure now leaves seven pre-Marvin Lewis Bengals under contract and puts the team in the market for a backup tight end.