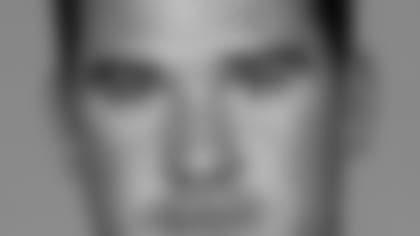 True to their word the Bengals spent the first day of NFL free agency kicking tires. But one of them was a big wheel Friday when they made a cursory call on former Steelers Pro Bowl linebacker Joey Porter.
Jeff Sperbeck, Porter's agent, confirmed the Bengals' interest along with several other teams' and believes it will take "a significant" deal to get it done, which may knock out a club on record that it's trying to re-sign its own free agents.
The Bengals re-signed third-down back Kenny Watson, but lost a couple of their own Friday when Eric Steinbach signed a seven-year, $49.5 million deal with the Cleveland Browns and linebacker Marcus Wilkins inked a three-year, $3 million deal with Atlanta.
Steinbach's signing barely eclipses the $49 million free agent contract singed last season by Minnesota's Steve Hutchinson and makes the Bengals second-round pick from 2003 the richest guard in history.
The Falcons envision Wilkins as the leader of their special teams and plan to use him in a more expanded role on defense. Agent Mark Mersel said the Bengals told him their offer was going to be similar to last year's one-year, $525,000 minimum and $50,000 signing bonus. But Atlanta blew that out of the water with a $500,000 bonus for the man who has the most special teams tackles for the Bengals over the past three years.
Also Friday evening, an NFL source said the Bengals re-signed Watson to an undisclosed deal the club later confirmed.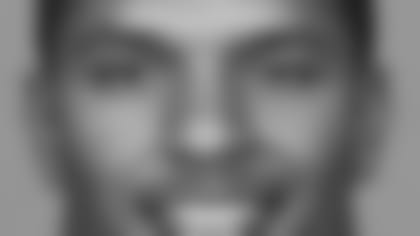 The signing of Watson gives the Bengals back a guy that quarterback Carson Palmer covets for his ability to block, run and catch on third down. With Chris Perry injured most of the season, Watson, who turns 29 next week, stepped up to average 5.5 yards per his 25 carries and catch 23 more balls while also being a staple for special teams coach Darrin Simmons with 10 tackles and 10 kick returns.
Others Bengals free agents were busy Friday visting other clubs. Reggie Kelly joined Wilkins in Atlanta Friday to visit the Falcons. Kelley Washington went to Miami to talk to the Dolphins.
And backup quarterback Anthony Wright, who an NFL source said last week isn't expected back in Cincinnati, has a visit lined up in Denver for Friday.
Even the restricted free agents are on the move. Defensive tackle Shaun Smith, who played in the first 13 games last season in a rotation, was also set for a visit to Cleveland later Friday. Agent Neil Schwartz also said Smith could be making another trip. The Bengals have the right to match an offer sheet on Smith, but would get no compensation.
Bruce Tollner, the agent for safety Kevin Kaesviharn, said his client has a couple of trips planned but they won't be firmed up until Saturday.
The Browns plan to start Steinbach at left guard but could move him to left tackle if they don't get Wisconsin's Joe Thomas with the third pick in the draft. Although after the deal was done, Steinbach's agent, Jack Bechta, said he could play right tackle.
Bechta also said he would have taken $5.2 million per year from the Bengals, but said he knew as early as October any deal was dead. He has worked extensively with the Bengals front office, including executive vice president Katie Blackburn, director of business development Troy Blackburn, and vice president of player personnel Paul Brown that included Steinbach's rookie contract and says he's had a good experience.
"There was just a philosophical difference on the part of management on what to pay Eric as opposed to other positions," Bechta said. "Even though we couldn't get it done, Katie, Troy and Paul have done nothing but treat me with respect and I walked away with a positive feeing about them."
Mersel said the Falcons flew Wilkins and his wife first class into Atlanta on Friday. But more importantly, the club talked about an expanded linebacker role he hasn't had during three seasons in Cincinnati. Mersel says the market was hotter for Wilkins now than last offseason, when Wilkins signed that one-year deal.
Over his three seasons with the Bengals, Wilkins led the team with 57 special teams tackles, and the Falcons on Friday just released their special teams backer in Ike Reese.
Washington, a third-round pick in 2003, has 72 career catches and nine touchdowns in 44 games as a wide receiver. He's also drawn interest from the Patriots, Titans and 49ers.
It looks like the scenarios are going to stretch into the weekend and possibly beyond. Kelly is leaving Atlanta for Arizona and Oakland.
The most intriguing note of the day, of course, is the Bengals' interest in Porter, their arch-enemy from the Steelers.
Just cut by the Steelers for money reasons, Porter, who turns 30 later this month and apparently fired up about the prospect of playing for head coach Marvin Lewis, is interested in joining a team that will play Pittsburgh twice a year.
The Browns would seem to be a better fit of AFC North teams since they play the 3-4 defense out of which Porter has wreaked havoc the past eight seasons for 60 sacks and 10 interceptions.
But even though the Bengals play a 4-3 defense and Porter's 255-pound pass-rushing skills wouldn't be an ideal fit, that would be countered by the in-your-face attitude and Super Bowl swagger missing from a defense Lewis has said lacks identity.
Porter may fly off the handle at times, but he would immediately give the Bengals an attitude and identity, as well as a guy who has had two 10.5-sack seasons. Last year, he had seven.
The bigger stumbling block wouldn't be position but money if Porter is looking to get paid in the $7 million-per-year Adalius Thomas neighborhood, a number the Bengals wouldn't hit.
Porter, who had a $5.225 million salary this season in Pittsburgh, is taking the weekend to decide where he'll visit. With the Ravens' Thomas expected to sign in New England Saturday morning, Porter will arguably be the most coveted guy on the market.