As expected when the schedule came out in April, Sunday's Bengals-Steelers game at Paul Brown Stadium (1 p.m.-Cincinnati's Channel 12) means everything. The 8-5 Steelers need it to stay ahead of Baltimore in the AFC North race and the safest way into the playoffs. The 5-7-1 Bengals need it or else they're out and the last thing they want is to get knocked out by the Steelers on their home turf a year after they handed them the bitterest loss in the Marvin Lewis Era.
But for what may be the first time in the Bengals.com Media Roundtable Era, there is no one in the room that thinks the Bengals are going to win a PBS game and that can happen when you're precariously close to not making the postseason for the first time in six years.
Everybody has it within a touchdown, but with Bengals Pro Bowl wide receiver A.J. Green (hamstring) not expected to play The Table doesn't think the Bengals have enough points in them to survive the rampaging Steelers and their four-game winning streak.
Peter King, creator, writer, and chief bottle washer for MondayMorningQuarterback.com, calls the Steelers one of the five best teams in the game and doesn't see them losing with so much on the line.
Gerry Dulac, who combos with Hall-of-Famer Ed Bouchette at the Pittsburgh Post-Gazette to form one of the NFL's top newspaper beat teams, believes the Steelers defense is as hot as running back Le'Veon Bell and is going to carry the day like the old days.
Two of the reporters on the ground at PBS, Jay Morrison of The Dayton Daily News and Katherine Terrell of ESPN.com, agree that the Bengals are stuck on somewhere between 20 and 22 points. Morrison doesn't see Ben-Bell-Brown scoring any lower than that and Terrell wonders if an inconsistent Bengals running game is up to keeping Ben and company off the field.
Let's go around The Table: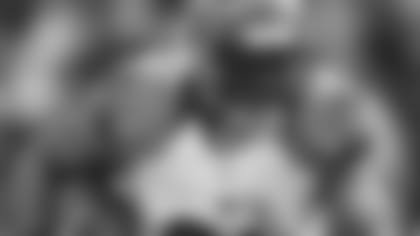 *Fellow Louisiana native Terrell believes Bengals running back Jeremy Hill has to have a big day in the un-Bayou-like conditions of 24 degrees. *
I think the Steelers are playing as well as any team right now. The Bengals have been playing better, but it's hard to gauge how good they actually are, because their last two wins have come against the Browns and the Eagles, teams that aren't very good right now. But I do think the game will be closer than it was in their last meeting.
 Tight end Tyler Eifert is back after missing the first Steelers game, but it seems like they won't have A.J. Green. But having Vontaze Burfict back, with the way he's playing right now, I think is going to make a huge difference.  The Bengals had trouble stopping running back DeAngelo Williams in their first meeting. Le'Veon Bell is just such a good running back.
He's just on fire right now. So they have their hands full. That's probably going to be the key of the game, especially with the weather conditions they'll probably have. It could be windy and snowing. If they can stop Bell, the outcome of the game could be totally different. But he hasn't had a bad game in quite a while, so that's going to be difficult.
The Steelers are playing better on defense than they were early in the season and the Bengals may not have Green. So they're going to have to spread the ball out a lot. And with those weather conditions, the Bengals are going to have to figure out how to have a better running game. Jeremy Hill is just going to have to have a good game this weekend. I think the running game is going to be big for both sides.
THE EDGE:  Steelers, 24-21. I think that the game will probably be close, just because of the heated nature of this rivalry and the fact that it's at home. But ultimately, I just think the Steelers are the more complete team right now. And with a back like Le'Veon Bell, it's just going to be hard to stop them. I can't see the Bengals scoring much more than that. And then they have a new kicker, so it might be a more normal score, if there's no missed PAT this week. I think Eifert could have a decent game. But really, they're just going to have to run the ball well, and that's been hit-or-miss all season.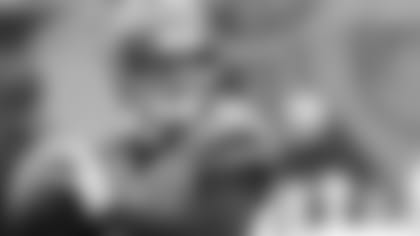 Andy Dalton is one of the reasons King says the Bengals will be back in the mix in 2017.
I think some of the venom has been taken out of this game because it seems like there's been some kiss and make up between Vontaze Burfict and Antonio Brown. Who knows how real that is? There is still going to be an edge to this game and there should be. But I don't think it's going to be as brutal as we thought it would have been the night of the game last winter.
 There are two areas in this game that interest me. Cincinnati is playing a team that absolutely has to have this game. The Bengals are an extreme longshot to go to the playoffs.   So this is going to be really a test for Mike Brown, Marvin Lewis, Duke Tobin and everybody in the organization. If they look at the tape on Monday and see a guy holding up at the end of plays, that says something about him.  You want to find out in this game who your  real gamers are. The other thing is you're playing the big, bad team in the division. The Steelers are favored at this point to beat out Baltimore for the division. So you have to put a doubt in the mind of the Steelers entering the offseason so they say, 'My god the Bengals gave us everything we possibly wanted. They beat us in a game they really didn't have to have. The Bengals are good. And that carries over into next year.
The Bengals fell victim to what 29 other teams fell victim to or 90 percent of the league. Leaky offensive lines.  And it's for the first time in a while. We always looked at the line being the Bengals' unequivocal strength
And it's for the first time in a while. We always looked at the line as being the Bengals' unequivocal strength. But it hasn't been a top offensive line and for the amount of draft capital they spend on it you would have thought their line would have performed better. That along with the A.J. Green injury and the sort of lackadasickal play of the offense contributed to the fall. I think one of the priorities for the Bengals in the top rounds has to be a tight end. Who doesn't love Tyler Eifert? But I want my top tight end to be out there for 16 games. Maybe he'll play 80 games over the next five years. Who knows? But the last two years tell me his availability is a question mark.
The Bengals will be back in the mix next year, guaranteed. They have the quarterback, they have the offensive talent, they have an offensive line that will be better. They always draft in the top half of the league in terms of being able to draft well.
They can beat Pittsburgh by keeping the ball away from Ben and giving the Steelers eight or nine possessions, maybe 24 or 25 minutes, Snap the ball when there is three seconds left on the clock consistently. Going no huddle when you can get some long drives. Pittsburgh is playing so well on offense they have to possess the ball. The running game has been so good. Le'Veon Bell is such a different back. When I watch Le'Veon Bell I think of calm, I think of patience.  It almost doesn't matter what  destructive force your front is. He's going to wait, wait, wait, and he's going to let you run past him or maybe even run through him. I think he's the most different back in the league and he's incredibly productive. If I'm the Bengals, I don't want him to dominate the game.
THE EDGE: Steelers, 31-23. I think Pittsburgh is one of the best five teams in football and it's a game they really need. Usually in the NFL when it's fairly even the desperate or the more needy team wins.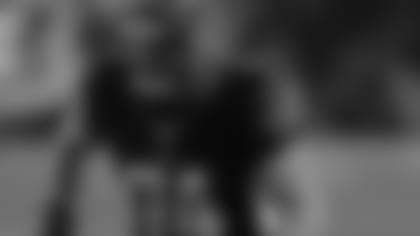 The Steelers have 23 sacks in the last six games and right tackle Jake Fisher tries to stem the tide.
The biggest difference now for the Steelers from September is their defense. They're starting three rookies . Javon Hargrave is at nose tackle, Artie Burns is their starting corner and No. 1 pick, and their No. 2 pick is safety Sean Davis. Davis started out at nickel because Burns missed a lot of training camp. As Burns developed he eventually replaced William Gay as the starter and Davis has been freed up to go back to safety.
Burns leads them with three picks. Davis had 1.5 sacks and three quarterback hits last week. He's become a kind of a stalwart in the run game and has great timing with blitz pressure. Those two guys are playmakers in the secondary and that's something they just haven't had. The back end of their defense has really improved. I don't want to call it a strength but it's certainly not a weakness anymore. Outside linebacker Bud Dupree is back. He was on short-term injured reserve. He's providing some pressure now. They had five sacks last week and 23 in the last six after getting eight in the first seven. And they're doing it without defensive end Cam Heyward, whose on IR. They haven't allowed a 100-yard rusher since Dallas in the ninth game and last week they shut down the Bills with LeSean McCoy and Tyrod Taylor on 67 yards.
I think lately Steelers defensive coordinator Keith Butler is bringing a little more pressure. It's not all-out blitzes, but he's bringing different people like the inside backers from the edge. And one of those guys is Sean Davis. Butler switched it up right around game eight and started moving people around. Surprisingly, the other defensive end, Stephon Tuitt,  is a beast anyhow but since Heyward's been out he's been even better. They'll move him around to take advantage of matchups and not keep him at left defensive end. The defense is really coming on. In the last couple of weeks they've had three goal-line stops and two interceptions in their own territory in the fourth quarter.
Bell is coming off major knee surgery and he looks as good as ever. I still think that quick extra gear burst isn't there, but he puts his foot in the ground, he does jump cuts. He was 240 pounds in college, he's down to about 220 pounds. He's highly conditioned. He still has the power of a 245-pound back. He can run over you, can jump over you, go around you, fake you, he's the whole package.
The big thing with the offensive line is they've been fairly heathy. They're playing with the same people. That's the big thing. Even the two games left guard Ramon Foster missed are Bell's two biggest rushing games of the year. The big thing is right tackle Marcus Gilbert missed three games and they protect Ben now. He's the second least sacked quarterback in the league. He hasn't been sacked in three of the last four games. They're not only doing a good job running the ball with Bell getting four straight 100-yard games, they're protecting Ben.
If you look at their numbers during the four -game winning streak, Ben and Antonio Brown have their most modest numbers of the year. But it's the balance they have now. Brown doesn't have 18 targets and 14 catches, but he's still productive and the combination of pass and run with those three guys has been pretty solid.
They get nothing from their return games. It's almost like if Antonio Brown doesn't get an alley it's like he's been instructed to run out of bounds because he's not taking unnecessary hits, he's not reversing field, or fighting for yardage.  The coverage I'd say is about average.
THE EDGE: Steelers, 27-20. Their success at Paul Brown speaks for itself. And they're playing well, particularly defensively. They're creating turnovers and they're balanced on offense where they can beat you in so many ways. It's all up to Ben. Last week he threw three interceptions for the 11th time in his career and it's only the second time they won.  But the formula has really worked and they're just playing solid. They're protecting him and running the ball. For 33 seconds at the end of the Dallas game after Ben brought them back with the fake spike touchdown  it would have been five in a row and 9-4 and everybody would be calling them a Super Bowl team.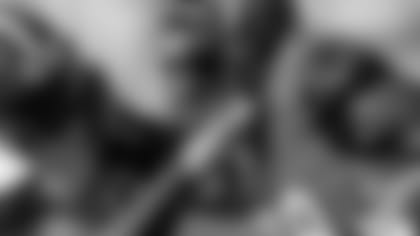 Tough loss for Bengals in this one. Both A.J. Green and Antonio Brown each have played 12 games in this series and Green has seven TDs vs. Brown's four.
I think that plays into it, the whole desperation angle and just wanting to beat their rival. The game isn't not going to eliminate Pittsburgh, but it certainly can keep the Bengals' hopes alive. The other thing is, you just look at the numbers and law of averages, where the Steelers have won six out of seven here in Cincinnati. They haven't won five in a row since 2009. It just seems like the law of averages points to a Bengals win, but …
 The Steelers are very hot. Three of four of those wins in a row have been on the road. Early in the year they struggled on the road, but it seems like they got that stuff straightened out. I think they're first in the league over the last four weeks in terms of points allowed, around 12.5. The Bengals have been much better of late as well, but the Steelers defense is really starting to shut teams down.
 I don't know if the Bengals have enough offense, even with A.J. As good as the Bengals defense has been playing, I have a hard time seeing Pittsburgh scoring fewer than 24 with Le'Veon back, Antonio Brown rolling, and Ben. It's the first time in a while they've had all three against the Bengals. I think it's too much to shut down.
The Bengals always seem to play Antonio Brown well, but if you look at it the last three games, he didn't have Le'Veon offsetting it. The Bengals were able to sell out and take Brown out of it. When Le'Veon is in there, it's a different animal. That game when Le'Veon got hurt, Antonio didn't have a great game. In 2014, those two games he went over 100 yards, with a touchdown in one. When Le'Veon is in there, it's almost a pick your poison type of thing.
If Le'Veon plays, Antonio is going to put up numbers and if he doesn't, the other will, One of them will put up numbers for sure. Maybe both of them. The Bengals don't really have enough to match it. They scored 23 against a Browns team that is not very good. They did score 32 against the Eagles two weeks ago, a season-high. But the way Pittsburgh's defense is playing right now, and especially if AJ doesn't play, it's hard to imagine them topping 21 or 22.
  The Bengals defense has been playing very well, especially Vontaze Burfict. You wonder what's going to go on there. That game in Week 2 was a clean game; a lot of respect and no chippiness. It was just a good physical AFC North game. Vontaze wasn't in there, so you don't know if they're going to bait him, or if he's going to take the bait. It could be where if the game is out of hand, maybe one late hit sets off the powder keg."
THE EDGE, Steelers, 27-21.  I think the Bengals would be good to get to 21. That's about where they're going to end up. I just don't see them holding the Steelers under 21. It's too much offense, with Le'Veon and Antonio Brown, and Ben playing the way he has been. Tight end Ladarius Green has really stepped up for them as a big weapon, too. That's a whole other part of the field the Bengals have to worry about now as well.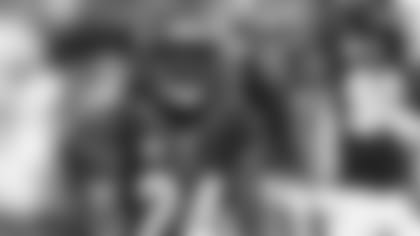 *The Bengals' Adam Jones (24) and the Steelers' Antonio Brown have gone at it on Twitter, but with much respect Jones said this week Brown is headed to the Hall of Fame.           *
This is a game for the future as much as anything.
The Bengals have to be wondering when is the last time they beat a play-off team or, at the very least, a contender. You have to go all the way back to Nov. 1, 2015 in Pittsburgh. Since that day they've lost three straight to the Steelers and another one would have to send them into the offseason wondering how much of an overhaul they need to catch them. Maybe the most disturbing thing about this season is against the class of their schedule they've lost by 116-64 to Pittsburgh, Denver, Dallas, and New England.
It's certainly time for a big win over a contender at home. Has it been that long since Oct. 11-18, 2015, when they knocked off Kansas City and Seattle on back-to-back Sundays?  All they have to offer this season are the fourth-quarter meltdowns against Denver and Buffalo. One team may not make the playoffs and the other team may fire its coach.
But even without A.J. Green, there is talent here. Remember, they came within 1:23 of beating these same Steelers in the playoffs at PBS without quarterback Andy Dalton 49 weeks ago.
The big fly in the ointment there is Le'Veon Bell, the Steelers running back who is the hottest player for the hottest team in the league with four straight 100-yard running games. He didn't play that night. But it points to how big of a win it would be because it would mean the Bengals are improving in their weakest categories of this season.
The Bengals have given up five games of at least 152 rushing yards to good rushing teams like the Jets, Cowboys, Bills, and don't the Steelers know how to rush it with Bell back, a guy that hasn't played in the last three Steelers' victories over the Bengals? The Bengals have yet to beat the Steelers when they face Bell and Brown at the same time for most of the game.
But the Bengals have also shut people down since the bye, holding clubs to under 18 points per game.
The Steelers have been on a similar defensive run, allowing just 50 points in the four-game winning streak. They've racked up 23 sacks in the last six games and they're going against a Bengals offensive line that has the league's sixth worst sacks per pass percentage with outside linebacker Bud Dupree off short-term injured reserve eying the Bengals' right tackle rotation.
But here's the thing. While the Steelers' secondary is a heck of a lot better than Philly's, the Bengals offensive line played very well against the Eagles' dangerous pass rushers two weeks ago and allowed Dalton to do damage. It's a nice little matchup of the Bengals rookie wide receivers _ Tyler Boyd, Cody Core, Alex Erickson – going against a Steelers secondary that starts cornerback Artie Burns and safety Sean Davis, their first two draft picks from this year.
Here's why the Steelers are winning and the Bengals are struggling. It's that sack ratio Bengals radio analyst Dave Lapham loves. The Steelers are ranked second in the NFL in allowing sacks per pass and 12th in generating sacks per pass. The Bengals are 27th and 24th, respectively.
But the Bengals can erase a bad season with big games against contenders down the stretch with the Texans and Ravens on deck. And they've got a little karma on their side, too. When kicker Mike Nugent got hurt in the last month of the 2012 season, it was Josh Brown that ended up kicking the Steelers out of the playoffs and the Bengals in with a 43-yarder in the last seconds.
Now with Nugent gone and Randy Bullock kicking in his first Bengals game and the Steelers here, it's not a bad thought.