It was as messy and as devastating as any loss you'll find.
On a day the Bengals didn't have enough players, enough hindsight, or enough of anything in the red zone, the Steelers took command of the AFC North physically and spiritually with a 24-13 victory at Paul Brown Stadium that put Cincinnati in a black-and-gold hole at three games out of first place with nine to play.
Bengals head coach Marvin Lewis, who has taken his share of criticism for sideline decisions, candidly faced the biggest second-guess of his five seasons after he decided to kick a field goal with 2:21 left in the first half instead of go for it on fourth-and-one from the Pittsburgh 2.
Shayne Graham's 20-yard field goal cut the lead to 14-6, but the Bengals defense couldn't hold and let running back Willie Parker get that yard they didn't try to get with four seconds left in the half on a one-yard touchdown run that made it 21-6.
"In hindsight, we should have gone for it on fourth down rather than take the points," Lewis said. "I didn't anticipate them driving down and getting a touchdown before halftime. Since we got the ball (at the beginning of) the second half, I thought it was important to put up points at that point in the football game. Looking back on it, if we had scored a touchdown, it might have been more significant. But that is the decision I made based on that."
If the decision reflected a lack of confidence in his players at such a key moment of the season, they didn't say it. If anything, it showed Lewis' confidence in a defense that never repaid him during a miserable day it never got off the field in stopping just three of 11 third-down tries. "It could possibly be that because, on fourth-and-one, why wouldn't you go for it?" asked wide receiver T.J. Houshmandzadeh about the move showing a lack of confidence. "He's probably figuring, 'Let's get points on the board.' But I don't know. You guys can ask Coach Lewis about that. It's his decision. He's the head coach. If he makes that decision, we've got to roll with it."
Lewis said he was inclined to go for it until the timeout revealed what he said was "a good yard" for the first down.
"It's so easy to sit back right now. There are always two sides to look at it," said quarterback Carson Palmer. "We're all sitting around saying we should have gone for it because we lost.
"I think we're all confident in our coaches. If they think that's the best situation to be in, then we'll roll with it. If they think the best situation is a play-action pass and throw it into the end zone, then we'll roll with it. We trust our coaches, and expect they make the right decisions and do whatever they ask."
Left guard Andrew Whitworth thought Lewis faced a tough call.
"I think it was a situation where the way we were moving the football, you had to think that we were probably going to get points the whole game," Whitworth said. "I think Marvin was thinking, 'kick the field goal and get more points, and then come out in the second half.' But they put a great drive together and scored. It's just a tough situation."
Right guard Bobbie Williams insisted, "As an offensive lineman, you always want to go for it. That's why we've got coaches ... it was a good call. Cooler heads prevailed."
But the loss clearly shook Lewis. Not only is he 0-6 against the Steelers at home, but Pittsburgh continually overpowers the Bengals in the key physical categories of third down and red zone. "We are not overmatched. We were outplayed, and out-executed. Hell, I'm out-coached," Lewis said. "I have to do a better job of getting us ready. For whatever reason, we can't come out and get started well at the beginning of the football game. I don't understand why. For whatever reason, we have some early breakdowns. We have to look at who's breaking down, and see if we have a better choice."
The offensive numbers would suggest the Bengals used their formula they had used to split the previous four games with the Steelers:
They didn't allow the NFL's No. 1 defense to sack Palmer even though Pittsburgh came in ranked second in generating sacks per pass.
The Bengals were flagged for just two penalties and had only one turnover, running back Kenny Watson's red-zone fumble with 3:16 left in the game.
Watson, averaging 4.6 yards per car carry, came within 12 yards of breaking Pittsburgh's streak of 31 straight games without allowing a 100-yard rusher.
But Palmer said it best about playing the Steelers.
"You really need to be perfect," he said. "We had some penalties, some dropped balls, and I had some misreads. When you play against great defensive football teams, you have to be perfect. We let some opportunities slip through our hands, and that's why we're sitting where we are."
Houshmandzadeh, who led the team with seven catches for 81 yards, was right. The time of possession wasn't that far off. The Steelers had it only about five minutes more.
"We had (long drives), too. We kicked field goals," he said. "It puts pressure on us to score touchdowns. When you get field goals and they get touchdowns, that's a plus-four difference, and that happened twice. It forces you to be perfect every possession."
The Bengals were perfect on their first drive until Steelers nose tackle Casey Hampton blew up Watson in the backfield for a six-yard loss after they reached the Pittsburgh 13 and had to settle for Graham's 31-yard field goal.
While the offensive numbers were good enough, they don't take into account the defense simply wasn't good enough. After that opening field goal, the defense let the Steelers take a 7-3 lead in just 2:29.
Then came another mistake the Bengals couldn't afford on what looked to be evidence that they can use Pro Bow right tackle Willie Anderson, missing his second game in three weeks with an injured knee.
Facing a third-and-one from the Steelers 43, Watson got stuffed on the right side of the line by backup end Nick Eason, playing in place of the injured Aaron Smith.
The Bengals didn't see the ball for another 7:09 and when they did, they were down 14-3 with 7:42 left in the first half.
To set up the fourth-and-one, Palmer hit all seven of his passes in the drive. But the team couldn't overcome Watson getting stuffed up the middle by cornerback Deshea Townsend for no gain on first down from the Steelers 11. Pittsburgh gave no ground on third-and-six and gave up just five yards on the third down pass to Reggie Kelly at the 2.
"You have to remember what's been going on and what is going on in (Lewis's) head. We haven't been converting on third down," Jones said. "Us as an offense on third down, we have to give that man confidence to know and to understand that we're going to go in there and do it. We haven't been doing that. That's not that man's fault for making that call."
In the second half, wide receiver Chad Johnson dropped two balls and committed a false start. The last dropped ball looked like it was going to be a 50-yard play and put the ball on the Steelers 15, but after he beat free safety Anthony Smith the ball went off his facemask at the top of his leap.
"They're a good team at 5-2 and we're the exact opposite at 2-5," Houshmandzadeh said. "Good teams score touchdowns in the red zone. Teams like us kick field goals."
But Houshmandzadeh wouldn't go as far to say the fourth-and-one call turned the game around.
"At the end of the day, there's 30 minutes left in the game," he said. "If you're disappointed, do something with the rest of the snaps. It's not our decision. We can say this and that and ask Coach Lew, but it's not our decision. He chose not to go for it. So you have to look forward to the next 30 minutes and try to make up for it."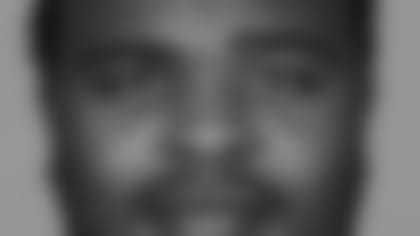 Bobbie Williams said he didn't feel the game get away from the Bengals at that point because, "I know our offense and we can move down the field and score."
They did, but not enough, and on Sunday they were staring into a three-game hole.
"What we've got to do is scratch out a win," Palmer said. "We're frustrated and not happy with where we are, but all we can do is try to get some wins. It starts with one, then it goes on from there."
Palmer insists the locker room is still fine after Cincinnati's eighth loss in the last 10 games dating back to last season.
"We have a great locker room with a great group of guys that enjoy being around each other and working together," Palmer said. "This isn't the type of team that would allow a lot of finger-pointing to go on. We just need to figure out how each of us can do our jobs better and get a win."
Houshmandzadeh admitted he sounded like a broken CD.
"It's an uphill battle," he said. "I'll say it before and I'll say it again. I think the teams we have left aren't better than we are. They might have a better record, but man-for-man, person-for-person, they're not better than we are. But it's not going to happen by me just saying it.
"We have to make up our minds that we are at least going to try and salvage the season. We can win every game. It's hard to win nine games in a row in the NFL, but we can do it."