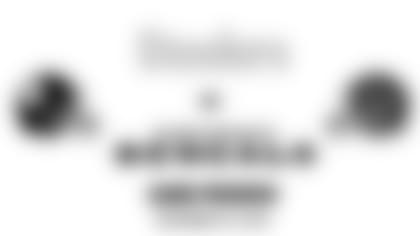 PLACE:  Paul Brown Stadium (synthetic)
LOCAL RADIO:  Dan Hoard (play-by-play) and Dave Lapham (analyst) led by "triple cast," Cincinnati flagship stations WLW-AM (700), WCKY-AM (ESPN 1530) and WEBN-FM (102.7) on the 41-station Bengals radio network.
NATIONAL RADIO: Westwood One Sports with John Sadak (play-by-play) and Ross Tucker analyst
TV:  CBS broadcast crew of Greg Gumbel (play-by-play), Trent Green (analyst), Jamie Erdahl (sideline) on  Channel 12 in Cincinnati, Channel 7 in Dayton, Ohio, and Channel 27 in Lexington, KY.
DOUBTFUL:  Starting CB Adam Jones (foot) missed all week in a cast and walking boot. He returned to play the previous two games after missing the Nov. 22 game. Backup right tackle Jake Fisher (concussion) didn't work Friday after appearing on injury report Thursday.
QUESTIONABLE:  Slot CB Leon Hall (back) went full in Friday's walk-through for the first time since he played in the Nov. 29 game and had a pick-six. He didn't play last week, sat Wednesday, and was limited Thursday. Starting S George Iloka (groin) went limited Friday after missing last week's game and sitting out practice Wednesday and Thursday. WR Mario Alford missed this week of practice because of personal reasons.
*PROBABLE: *Starting TE Tyler Eifert (pinched nerve) went full Thursday and Friday after missing last week's game. Backup slot CB Josh Shaw (back) went full all week after missing the second half of last week's game. Starting CB Dre Kirkpatrick (knee), starting FB Ryan Hewitt (knee), starting LG Clint Boling (neck), all went full Thursday and Friday after going limited Wednesday.
PROBABLE: Starting CB William Gay (concussion) went full Thursday and Friday after missing Wednesday. Starting TE Heath Miller (rib) and backup TE Matt Spaeth both went full Friday after going limited Thursday and after missing Wednesday.
The 7-5 Steelers lead the 10-2 Bengals, 56-35; 27-19 in Cincinnati; 13-3 at PBS
»» With a victory the Bengals can clinch their second AFC North title, third in seven years, and fourth under head coach Marvin Lewis.
»» The game pits the North's last two champions. In the last 10 seasons, the Bengals and Ravens have won three division titles each and the Steelers four.
»» The Bengals have a chance to have their best record ever at 11-2. The game falls 40 years to the day the 10-2 Bengals went into 11-1 Pittsburgh and lost, 35-14.
»» The Bengals have played more games against the Steelers than any other team with 91 and that includes the 2005 Wild Card Game won by Pittsburgh in a season the clubs split the season series.
»» With a win Sunday, Dalton secures his 51st victory as a starter and ties Steelers quarterback Ben Roethlisberger for third place on the list of post-merger QBs with the most wins in their first five seasons. Matt Ryan (56) and Joe Flacco (54) are the leaders.
»»  Bengals S Reggie Nelson has a chance to tie CB Ken Riley's club record of five straight games with an interception set 40 years ago and is one shy of tying David Fulcher's season record for safeties set in 1989.  Nelson leads the NFL with seven picks, one ahead of Panthers S Kurt C Coleman. Both have interceptions in four straight games.
»» WR Brandon Tate comes into the last four games with a chance to own the returns section of the Bengals record book. Tate, who has passed Mike Martin to become the club's all-time leader in punt returns (147-140)  and punt return yards (1,408-1,381), has passed Stanford Jennings into second place with 139 career kick returns. He needs eight to pass all-time leader Tremain Mack. He needs 210 yards to pass Mack for the all-time lead in that category.
CIN: 4th in scoring, 8th in offense (T-9th rushing, 12th       passing); 1st in scoring defense, T-10th in defense (9th      rushing, 13th passing), 4thth in turnover margin at plus-eight.
PIT: 6th in scoring, 2nd in offense (6th rushing, 5th passing); T-7th in scoring defense, 22nd in defense (6th rushing, 29th passing), T-12th in turnover margin at plus-two.
CIN: Marvin Lewis 110-98-2 in 13th season, 8-18 vs. Steelers.
PIT: Mike Tomlin94-55 in eighth season, 12-5 vs. Bengals and Lewis.
PHILIP RIVERS WEATHER UPDATE
The National Weather Service in Wilmington, Ohio is calling for no chance of rain for a game that kicks off in 68 degrees under partly sunny skies. A 10 mile-per-hour wind out of the south is projected with occasional gusts up to 20.
.608 - Bengals winning percentage under head coach Marvin Lewis at home
.684 - Bengals winning percentage at home with starting QB Andy Dalton
.692 - Bengals winning percentage under Lewis at home in December
6-3 - Bengals in December at home with Dalton
43-15 - Steelers QB Ben Roethlisberger's AFC North record
15-13 - Dalton's AFC North record
18-4 - Roethlisberger's record in his native Ohio
14-4 - Bengals in December at home since 2007
36 - Points per game Steelers have scored in last four games
33 - Combined points Bengals have allowed in last four AFC games
529 - Yards Steelers have averaged in last four games
618 - Combined yards Bengals have allowed in last two games
68 -Yards of Steelers wide receiver Martavis Bryant's TD catch last week vs. Colts
49 - Bryant's total yards on four catches vs. Bengals back on Nov. 1
116 - Yards Bengals allowed on ground vs. Steelers back on Nov. 1
*79 - Yards Bengals have allowed per game on ground in five games since *
74 - Points Bengals have allowed in last six games
64 - Fewest points allowed by Bengals over six-game span, 1970
261 - Points Bengals are on pace to allow
284 - Fewest points Bengals have allowed in 16-game season, 1978
291 - Fewest points Bengals gave allowed in Marvin Era, 2009