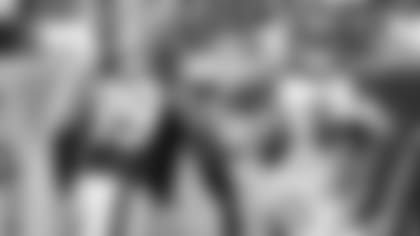 Carson Palmer will look to get revenge next week in Pittsburgh. (Bengals photo)
The Bengals have drunk the Marv-ade. To a man after Sunday's 34-17 victory over the Browns they insisted they had yet to think about next Sunday's date in Pittsburgh, a day circled in red in Bengaldom forever.
Well, Carson Palmer admitted he began thinking about it before the end of the game when he heard the Paul Brown Stadium chant.
"We were worried about the Cleveland Browns. That was our focus all the way up until the fourth quarter," Palmer said. "Then we heard the crowd start cheering 'We want Pittsburgh,' and then that all started to get in our heads a little that we have another big division game next week."
Much like Steelers coach Bill Cowher did with his team after the Bengals won the last time in Pittsburgh back in December, Bengals head coach Marvin Lewis has shriveled the schedule to one game.
Even if it is the Steelers and that same coach who parodied the Bengals "Who-Dey" chant into "We-Dey," not only after Pittsburgh's win over the Bengals in the playoffs but at the Super Bowl parade.
"Who do we play next week? One game at a time. I don't look that far ahead," said safety Dexter Jackson, his leg in a boot with an ankle sprain.
But it's feared Jackson is going to miss next week's game. It's also feared that strong-side linebacker David Pollack is lost for the year with "a significant neck injury." But the injury that seems to be causing the most angst because of the Steelers' formidable and multiple defense is the deep knee bruise suffered by center Rich Braham.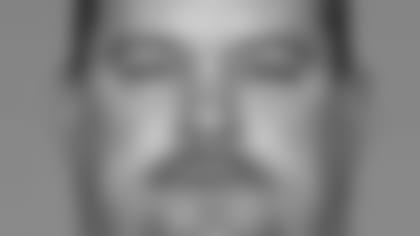 As right tackle Willie Anderson said, the Bengals' hearts stopped after Braham went down in the second quarter because of his 13-year experience at making line calls and recognizing the most obscure of defensive looks.
"He's as much of a force as Carson is," Anderson said.
Which is no knock on backup center Eric Ghiaciuc, who acquitted himself well when Braham went down, save for a few communication glitches. But if Braham can't go, Sunday will be only Ghiaciuc's second NFL start and it comes against a complicated 3-4 defense anchored by a Pro Bowl nose tackle in Casey Hampton.
"It helps," said Ghiaciuc of the fact the Browns also run a 3-4. "We don't play a 3-4 often. I think we'll be OK because of the extra work with it."
Lewis indicated that left tackle Levi Jones is going to be back after sitting out Sunday with an ankle sprain. But even though his team has won two blowouts, outscored its two foes by 30 points, and is coming off a 481-yard offensive effort, there is the sense that the Bengals aren't exactly purring heading into Pittsburgh.
"We've had our moments, but we need to be more consistent," Lewis said. "I still think we've got to finish out these games a little better — a little cleaner."
Ten of the Browns points were set up by interception returns into the Bengals red zone, six of Cincinnati's nine penalties came before and after the snap that included two personal fouls, and the offensive line allowed four sacks for the first time in 26 games and Halloween of 2004.
"We're happy with winning," said right guard Bobbie Williams, "but there is definitely a sense we can be a whole lot better."
The team knows it has to play better at Heinz Field if it wants to extend its AFC North winning streak to six games. The Steelers try to match the Bengals at 2-0 Monday night in Jacksonville.
"We've got to be better than that in Pittsburgh," said running back Rudi Johnson. "Say no more. Super Bowl champions. And a division game. It's one of these games that we have to come out with our best game so far. It takes a lot of focus and preparation. There are a lot of things we have to clean up.
"I've been waiting for all of them (not just Pittsburgh)," Johnson said. "It's one of those games that's going to test everything you've got; one of those throwback games."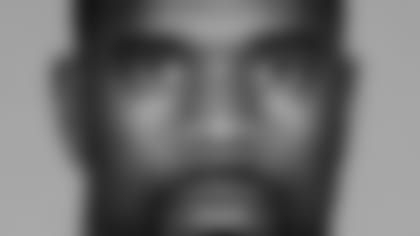 Middle linebacker Brian Simmons said guys will start thinking about Pittsburgh Monday afternoon, when they leave with Steeler DVDs. Defensive tackle John Thornton said his team hasn't "talked or thought much about" the Steelers and as for the injuries, "All we need is 11. We'll be all right. Those guys have people hurt, too."
If there are two guys who you'd think must have been thinking ahead to Pittsburgh, it's Palmer and wide receiver Chris Henry, both hurt on the second snap of the Wild Card game. Now they go in with Palmer coming off his second best stat day and Henry off his first 100-yard game.
Palmer, who made headlines during the offseason for saying he hated the Steelers, sipped the Marv-ade when he talked generally about the next game.
"That's not on purpose. We're playing the Steelers next week; we all know," Palmer said. "They're the defending champs. We're going to be ready for them."
The duo got hurt on a 66-yard bomb down the right sideline, kind of like the 43-yarder they conjured up in the second quarter Sunday as Henry left skid marks all over Browns cornerback Gary Baxter.
"It was a similar play," Henry said. "I can't wait to get out there and get another shot against Pittsburgh."
If Braham can't play, the question is going to be if the Bengals can get their line calls in time as Pittsburgh tees up defensive coordinator Dick LeBeau's famed zone blitz. Anderson thinks they can.
"(Braham) coaches up Ghiaciuc and our young centers," Anderson said. "There's no better experience for these guys than to sit behind him every day and listen to what he says to the coaches and how he relates with everyone on offense. He's been grooming guys like Ghiaciuc and Ben Wilkerson the past two or three seasons now. That's going to come in handy for things like this."
Palmer remembered how Ghiaciuc stepped in last year for Braham in a nationally-televised Sunday night game in Jacksonville and though the Bengals lost, Ghiaciuc competently negotiated a Pro Bowl front.
"Ghiaciuc is a pretty smart football player," Palmer said. "Last year, if you remember, he stepped in and played against Jacksonville against Marcus Stroud and big John Henderson and did a phenomenal job. He'll step in and play against the confusing, really good, physical front four that Pittsburgh has, and he'll do a great job."