KEY MATCHUPS
OCTOBER 19, 2008
The Bengals continue their run into the NFL's elite defenses with backup quarterback Ryan Fitzpatrick and a buzz that has left the sawdust of an 0-6 record.
Going by this week's NFL stats, the Steelers' second-ranked defense is the fourth top six defense the Bengals have played this season.
Without convening a focus group, the Bengals.com roundtable puts a win in the Steelers column.
"I think if they had Carson Palmer at home they would have a decent shot of winning but you can't say that with him not playing," says The Guru, a former top football executive in the NFL. "It's a shame how badly the offense has played this year because with the way the defense has played, they really ought to be 4-2."
"Fitzpatrick did a better job of managing the game last week," says The Scout, who evaluates personnel in several pro leagues. "But they don't have a good enough defense that matches up with that kind of offense. The defense is keeping them in games. I think they are playing hard for (Marvin Lewis) ... but the offense needs to score and a backup quarterback against an aggressive pass rush is a tough matchup."
"The Bengals do have a good matchup against the Steelers in the sense that Fitzpatrick is a smart guy," says The Eye, an NFL scout familiar with the AFC North. "When you get into a game against a (coordinator) Dick LeBeau defense, it becomes a chess match and knowing who is coming and how many."
WHEN THE BENGALS HAVE THE BALL
QB Ryan Fitzpatrick vs. Steelers S Troy Polamalu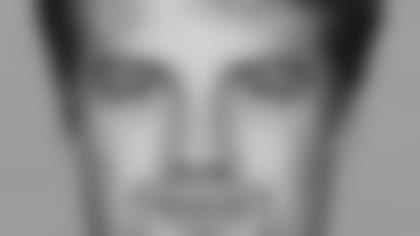 Fitzpatrick wants to run less, but he may have to rely on those legs. He's making his sixth NFL start, so it figures LeBeau is going to go extra to confuse him as he goes for checkmate.
"This guy is built like a fireplug and he's extremely strong," The Eye says. "He's not as lean and long as the pass rushers from Tennessee, the Giants and Dallas."
Ghiaciuc struggles with the big 3-4 nose tackles (note what the Jets' Kris Jenkins did to the Bengals last week), but he's more athletic than Hoke and if Hampton doesnt go Sunday because of his hamstring problem that should help the Bengals.
So Ocho Cinco (and T.J. Houshmandzadeh and Chris Henry) can beat the Steelers DBs one-on-one downfield, but the protection has to pick up the blitz in order for it to happen. And the receivers have to win.
"He does it against everybody," The Eye says. "Jacksonville had them beat two weeks ago. They had him sacked twice on the last drive. But he got away both times, made plays, and beat them instead."
He's got three years experience on Sims, coming off his solid NFL debut last week. This could be a snapshot matchup for the future of the rivalry as the Bengals try to establish some physicality against a team that has asserted its physical dominance against them since rookie head coaches Bill Cowher and Dave Shula teed it up in 1992.
With fullback Carey Davis not looking like he can go, look for the Pittsburgh base offense to be 70 percent double tight ends. What makes Miller dangerous is if the Steelers can establish the zone play, they play-action off it and can hit Miller down the seam.
This article has been reproduced in a new format and may be missing content or contain faulty links. Please use the Contact Us link in our site footer to report an issue.