Teryl Austin showed up in his work clothes.
Western P.A. lore is that Teryl Austin got the grad assistant job at Penn State without wearing socks in the interview that began his coaching career, but he had plenty of sock Thursday just in case when he brought a suit to begin his term as the Bengals defensive coordinator.
So when head coach Marvin Lewis told him he planned to introduce him to the media while wearing sweats, Austin had to smile. He gratefully took a sweat top from Bengals equipment manager Adam Knollman and his new office neighbor completely understood.
"I know how he feels," said linebackers coach Jim  Haslett. "I like wearing sweats, too."
Austin grew up an hour from Haslett in Western Pennsylvania. Or, as they say, Western P.A. If you want to know the direction of the Bengals defense now that Austin is in charge, that's exactly where it's headed.
"You're a little rough around the edges. You're tough. The guys from that area are tough," Haslett said. "Nothing comes easy there. You have to work for everything."
But Austin is no longer the excited kid who forgot to wear socks to his interview, as recalled by his high school coach, the guy that advised to him to wear a suit jacket and tie since Joe Paterno always demanded that from his coaches in the office.
Just check out Thursday's smooth-as-glass news conference.
Or check in with the Lions ticket department's unsolicited e-mail to their peers with the Bengals raving about Austin as a human being.
Or Knollman's opposite number in Detroit that sent a similar e-mail extolling Austin's virtues. It's pretty much the same one the Lions got from Seattle four years ago when Austin landed in Detroit as defensive coordinator. He not only grinds on Xs and Os, he works at knowing everyone's name in this alphabet soup of staff and media
"That's him," said Jim Wildman, his coach then and the Sharon High School coach now. "There's nothing fake about him."
Early on Thursday in Austin's first full day in the office, he and Haslett were already talking the short-hand language of coaching, football and Western P.A. It turns out Haslett's wife grew up a mile down the road from Sharon and in the last couple of days she and Austin ended up talking about a smattering of cousins and friends they both know.
"I'm like, 'Gheesh, c'mon,'" Haslett said.
They're also speaking the same language on the Bengals defense. Like the Lions, it's a 4-3 set based more on rock-ribbed principles of Haslett's Avalon, and Austin's Sharon rather than blitzes and gimmicks. Not to mention Marvin Lewis' McDonald, a bubble screen away from Pittsburgh.
"Whatever we're going to change or we don't change, I don't think it will be a hard transition," Haslett said. "It's more language than anything. He'll have to learn the language that we have here. And then his ideas and changes he wants to implement, it will be the same language for the players. You say I can have 35 players and six coaches learn a language or I can have one. And most of it you've been through it before somewhere."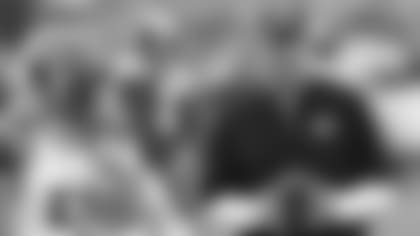 Jim Haslett and Teryl Austin bring some no-nonsense Western P.A. to the defense.
What hasn't Austin been through? College. Pros. Secondary. Coordinator. SEC. AFC North. NFC West. Winning Super Bowls. Losing Super Bowls.
You know he's been through everything because he knows everybody. Check in with Ray "Rock," Oliver, the former Bengals assistant strength coach and current Kentucky associate athletic director who coached at the University of Pittsburgh when Austin was playing safety for a future NFL head coach named John Fox.
"He didn't get anything handed to him. He worked his way up the coaching ladder," Oliver said. "He's smart, articulate, great personality. My wife still remembers him. You knew he would wind up doing something. Foxy trusted him to get everybody lined up.  He can be tough, he can be hip, he can talk, he scream, but what he is in this era is a damn good football coach."
Wildman saw it early as a young head coach in the late '70s fighting to get Sharon back to the glory days of the '60s. After going 6-4 in his fourth season he was ready to break the door down and before Austin's senior year he switched him to quarterback.
There was a bit of murmuring in the community of about 15,000, a pleasant, racially mixed place that had been hit by the decline of steel but not as badly as those towns ringing the rivers around Pittsburgh. Austin, the son of a single mother who worked in the office at Sharon Steel, had what he needed growing up playing football and mixing in some track.
 But it was 1982 and word got back to Wildman.
"You know, we've never had a black quarterback before," someone told him and Wildman shot back, "There's a first time for everything because we're going to have one."
Think Austin has done it all? Wait.
Sharon walked into Aliquippa, home of Mike Ditka and Tony Dorsett and soon Ty Law and Darrelle Revis, and they had some kind of home winning streak of about a dozen years. Wildman was running the "I," with a lot of option that put the ball and decisions in Austin's hands and on this particular play he called a speed option. Austin fumbled the snap, but Wildman can still see him picking the ball up on a hop, finding a seam, and racing 40 yards for a touchdown.
"He wasn't a great thrower, but we weren't looking for that," Wildman said. "He was smart, a good athlete, and he understood both sides of the ball."
Sharon was off to a 10-1 season and among Pennsylvania's elite for the next 20 years and Wildman says, "Tyrel was a big part of it." The only loss? It was a trip to Paul Brown Stadium in Massillon, Ohio. It was 21-7 and Austin is still wondering about a touchdown the refs let stand for the hosts. His family is still a big part of Sharon football. Austin's sister, Tia, works in the school office and Wildman calls her one of his "go-tos," when he needs something done.
"Great personality. Very outgoing," Wildman said. "He could light up a room. People would gravitate to him."
Austin didn't light up the PBS interview room Thursday. He'll save that for his meeting room in the spring. But he bathed it in the calm, confident experience of more than a decade in the league and three Super Bowl media days.
Lewis didn't want an overhaul in the transition from the Zimmer-Guenther scheme and he knows that he'll get a competent tweaking from Austin, a secondary coach for the 3-4-based Ravens who moved to the Lions 4-3 and had them at No. 2 in the league in his first season.
"What I did was adapt what we did and tried to use the players to the best of their abilities," Austin said. "We had a very successful year that first year we went in there, and it was really strong. We were trying to do what they were doing (previously), but trying and do it better. So, when you start looking, that's one thing you … you don't want to have to overhaul the system, get different types of players and change everything around. I think this will be a pretty smooth transition moving forward, and having the opportunity to help these guys get better."
He came in talking discipline and not beating yourself and that couldn't surprise Wildman, either. He remembers the day he heard Austin and two of his buddies were headed over the state line to Ohio to roller skate, but the problem was Wildman had moved back the practice to 6 p.m.   
"I told them if they weren't there they wouldn't play," Wildman said. "Two of them didn't make it. Tyrel made the right decision."
He was certainly dressed for the part Thursday. He showed up in his work clothes.
"What you see is what you get," Jim Wildman said.