 When the Bengals open training camp Thursday their biggest facelift comes with the unit that didn't save face in those last two gut-wrenching losses of 2006.
Special teams weren't the only reason the Bengals lost to Denver and Pittsburgh. But given they have been one of the linchpins of the Bengals' rise to contender status under Darrin Simmons and the isolated treachery of the position, it was the most prominent. Yet after losing three of his top core players, Simmons is turning to the three guys we last saw stunned and devastated: Kicker Shayne Graham, long snapper Brad St. Louis, and punter Kyle Larson.
"We need those three guys to stand up and be more vocal," Simmons says. "We're going to have some inexperience and we need those guys to give us their leadership."
Simmons believes the mental fragments have been glued back together. St. Louis' poor snap to Larson on the tying extra point with 40 seconds left in Denver and Graham's miss on a potential 39-yard playoff-clinching field goal with eight seconds left against Pittsburgh have been sentenced to motivation and DVD.
"We've talked and Shayne's fine. You want to be careful. You can't dwell on it, but you've got to talk about it," Simmons says. "But he's tough mentally. That's why he's one of the best in the game."
That's why Simmons believes these three can help him in his effort to what amounts to a rebuilding effort. Graham is still the second most accurate kicker of all time and the Bengals' first Pro Bowl kicker. Larson is the club's first $1 million punter with the three best seasons since the Lee Johnson era and the holder on most of Graham's club-record 158 straight extra points and all of his 17 straight field goals. St. Louis, who has now been a Bengal longer than anyone on the roster but Willie Anderson, had a hand in them all with a working number of two unplayable snaps in seven seasons.
So Simmons, like Marvin Lewis earlier in the week, feels comfortable calling his best players for help.
"Shayne is going to have fewer distractions, that will be good," says Simmons, who wouldn't elaborate. "And this is a big year for Brad in his career. He needs to get back to where he was and I think he's going to be healthier and that's important."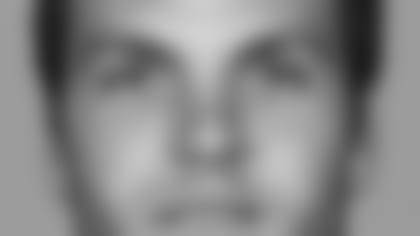 Neither St. Louis nor Simmons has wanted to offer it as an excuse, but the fact is St. Louis dealt silently with a knee problem serious enough late in the season that he went through a couple of braces.
"But it looks like he's in good shape now," Simmons says.
But Simmons has to do some doctoring with the free-agent departures of linebacker Marcus Wilkins, tight end Tony Stewart, and safety Kevin Kaesviharn. Imagine losing center Rich Braham and tight end Reggie Kelly on the offensive line and that gives you a sense of what Simmons faces.
Wilkins led the teams in tackles the past three seasons, last season Stewart recovered two fumbles and partially blocked a punt, and Kaesviharn could play virtually any spot for six years.
"It is probably the most turnover we've had and we're going to have a lot of new faces," Simmons says. "A guy like Marcus was a mentor for the younger guys and the great thing about him was he knew his role and accepted it, worked at it, and didn't complain."
Wilkins and Stewart, who played on all four kicking teams, played side-by-side on a punt coverage team for three years that led the NFL in allowing just 5.6 yards per return last season and now Simmons is looking again and it doesn't matter the position. For instance, Stewart's spots on the four teams may be replaced by four different guys.
"It could be one guy that replaces them, or a combination, but you have to see how they play," Simmons says. "We've got guys that potentially can be good, but they just haven't been around the live bullets."
But the guys will come out of primarily three spots, and that basically is the function of the preseason:
Which backup wide receivers, linebackers, and defensive backs practice and play well enough on special teams to make the club?
For instance, Simmons loves what he could get from linebacker Eric Henderson, but Henderson has never played in a game.
"He can be a lightning bolt for us because of his speed, and the intensity he brings to the game," Simmons says. "But, again, it's how does he do in the live bullets."
Simmons still has a core of guys now led by veteran running back Kenny Watson, but mostly he has unproven kids and guys who have had one good year that he hopes get better and develop into guys like Wilkins and Stewart.
Simmons says he really needs to get a big year out of linebacker Caleb Miller in his fourth year and he says a second-year player like defensive back Ethan Kilmer has to make an even bigger contribution with leadership and production on the field after his 18 tackles were good enough for second on the team.
New cornerback Blue Adams and linebacker Andre Frazier, who played well in just 11 games last year after hurrying in off waivers, have been productive for other teams but don't have a lot of experience in Simmons' system. The Bengals have received virtually nothing out of their corner spot on teams, but Simmons thinks Adams can be their most productive guy since Reggie Myles got cut late in the 2005 season.
He also like two safeties, one of which is the defending special teams tackles champion Herana-Daze Jones in his debut season. Simmons thinks John Busing, a free-agent rookie out of Miami of Ohio who played in seven games, can be a heady and versatile Kaesviharn clone.
"The big thing that you don't know about these guys is can they line up and make a play to win the game," Simmons says.
Simmons is talking about Kaesviharn against Carolina, and not about his end-zone interception of Jake Delhomme in the last minutes that preserved the 17-14 win. He's talking about later, when Larson's punt inside the final minute rolled deep in Panthers territory until Kaesviharn downed it.
"That's the punt that wins the game," Simmons says. "You have to protect for it and you have to cover it."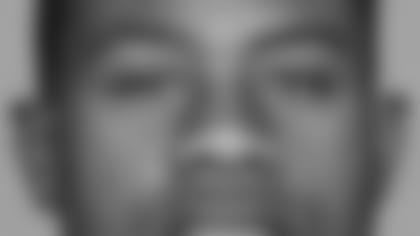 That experience is why Jones and Busing have a leg up on draft safeties Marvin White and Chinedum Ndukwe and why it sets up as one of the most intense position battles of camp.
Wide receiver should also be intriguing special teams-wise, particularly since Chris Henry's suspension opens up one of what has been the five spots available on gameday.
Simmons' rehab project is aided by the return of what should be his top kick returner in Tab Perry and punt returner (Antonio Chatman) after an injury-riddled '06 the duo combined to play in just five games.
But Glenn Holt has also emerged as a factor. Not only did his 24.6 yard kick return average in Perry's absence impress, but in those pressure cookers of Denver and Pittsburgh he downed a punt on the 1 in each of those games.
"Tab may play lay a lot of receiver, but he's going to play a lot of us, too," Simmons says. "You have to put your best foot forward."
TRAINING CAMP, WHICH STARTS THURSDAY, IS ALL ABOUT SPECIAL TEAMS AND ROSTER BATTLES. HERE'S A GLIMPSE:
LINEBACKERS (10) LOLB Rashad Jeanty, MLB Ahmad Brooks, ROLB Landon Johnson/Ed Hartwell.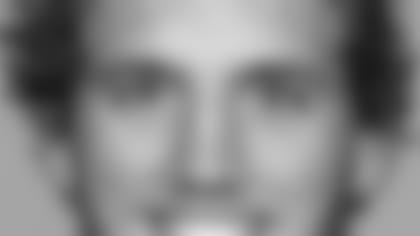 Caleb Miller: fourth-year player tied with Kenny Watson for fifth on special teams tackles in '06 and has 31 in 36 career games. Andre Frazier: third-year player and second season in Cincinnati after finishing fifth in special teams tackles despite arriving early in the season and playing 11 games. Eight special teams tackles for Super Bowl-champion Steelers as a rookie in 2005. Eric Henderson: Free agent out of Georgia Tech who spent all last season on the practice squad. Because linebacker is such a key special teams position, the thinking is the Bengals will keep seven with Henderson counted on either the D-line or linebacker. Earl Everett: Free agent rookie from national champion Florida. Matt Muncy: Free agent rookie out of Ohio University. Carmen Siskowic: Free agent rookie out of Illinois State.
DEFENSIVE BACKS (13) CBs Deltha O'Neal and Johnathan Joseph and safeties Dexter Jackson and Madieu Williams. CB Leon Hall: First-round pick that'll get some work returning punts CB Keiwan Ratliff : Incumbent punt returner, a spot the Bengals would like to upgrade after finishing 29th in the NFL. CB Blue Adams: On third club but has plenty of special teams experience in 37 games. Had career-best 19 special teams tackles for Tampa Bay last season for third on the team that included season-high three stops against the Bengals. Simmons sees him as most productive special teams corner since Reggie Myles got cut late in the '05 season. CB Ethan Kilmer: Drafted as special teams guru, didn't disappoint rookie year finishing second with 18 teams tackles. Listed as safety but practiced at corner during spring because there can never be enough of them. That's why the big school of thought is keeping six corners and four safeties. Can be a valuable swing guy but is only in his second year playing defense, never mind his first year at corner. CB Greg Brooks: Oft-injured sixth-round pick from '04 who has played just 16 games and still battling more physical problems. Still has 11 career special teams tackles. CB Brandon Williams: On fourth team and second stint with Bengals as he looks to make his NFL debut. One of the last preseason cuts in '05, when he was Cincinnati's fifth-leading tackler. CB T.J. Wright: Rookie free agent out of Ohio University. S Herana-Daze Jones: Special teams leading tackler in his NFL debut with 19 and forced a fumble but only played enough on defense to make two tackles. S John Busing: In just seven games as a rookie he showed Simmons enough that Simmons thinks he can be a Kevin Kaesviharn clone. Six tackles on special teams. S Marvin White: Fourth-rounder out of TCU. S Chinedum Ndukwe: Seventh-rounder out of Notre Dame.
WIDE RECEIVERS (11) Chad Johnson and T.J. Houshmandzadeh.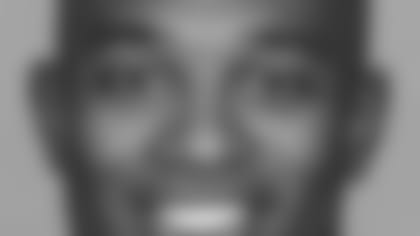 Tab Perry: After setting Bengals single-season kick return records as a rookie, only played two games last season because of an injured hip. He flashed a bit returning punts last preseason for the first time and will continue to get work there but his availability may be limited pending his role as a potential third receiver during the first half of the season. Antonio Chatman: Played just three games because of a groin injury, blowing up Bengals bid to make him punt returner. Returned just eight last season, but 19-yarder would have been team's longest in 2005, the year he had the NFL's longest punt return while playing for Green Bay. Has returned 118 NFL punts for an 8.1 average and that 85-yard touchdown. Also returned 70 kicks (four last season), but hasn't broken one, and he'll get a lot of time there, too. Glenn Holt: Looks to be on the rise. As a free agent out of Kentucky, he returned the last 17 kicks or so of last season and would have been among the league leaders if he qualified with 24.6 yard average. Reggie McNeal: Converted quarterback played just seven games as a rookie with no special teams stats. He'll get a shot to return kicks. Bennie Brazell: Seventh-rounder from '06 shelved for the year with a torn PCL in the preseason finale. Olympic hurdler with great speed but virtually no special teams experience. He'll also get a shot to return kicks. Skyler Green: Fourth-round pick of Cowboys last season picked up on waivers late in the year and was inactive. Popped four punts for scores at LSU while also averaging 21.3 yards on 31 kick returns. Jesse Holley: Free agent out of North Carolina Tony Kays: Free agent out of Cal-Davis
(Chris Henry won't be on the roster for the first eight games because of an NFL suspension even though he'll practice in training camp and play in preseason games.)